Iraq
25-08-2023 | di COOPI
Iraq. Overcoming Amira's difficulties for school reintegration
Amira is a 6-year-old Iraqi girl who recently returned to the town of Shirqat, located located on the west bank of the Tigris River in Salah Al Din Governorate. She lives with her mother in the IDP (Internally Displaced People) camp. "Home" is how Amira calls it, letting us enter the dwelling with a smile on her face. Due to her family's economic difficulties, Amira does not have proper identity documents and therefore is not allowed to attend school. However, this year, despite the difficulties Amira and her mother faced, Amira was able to participate in school activities thanks to the "Schools Where We Want to Be - Inclusive, Safe and Quality Formal Education in Iraq" project funded by AICS (Italian Agency for Development Cooperation).
In Iraq, access to formal and nonformal education is limited for the refugee, returnee, and displaced population. Because of the lack of identification, many children like Amira throughout Iraq lack access to educational services. This involves not only losing vital years of education but also having the opportunity to socialize with peers.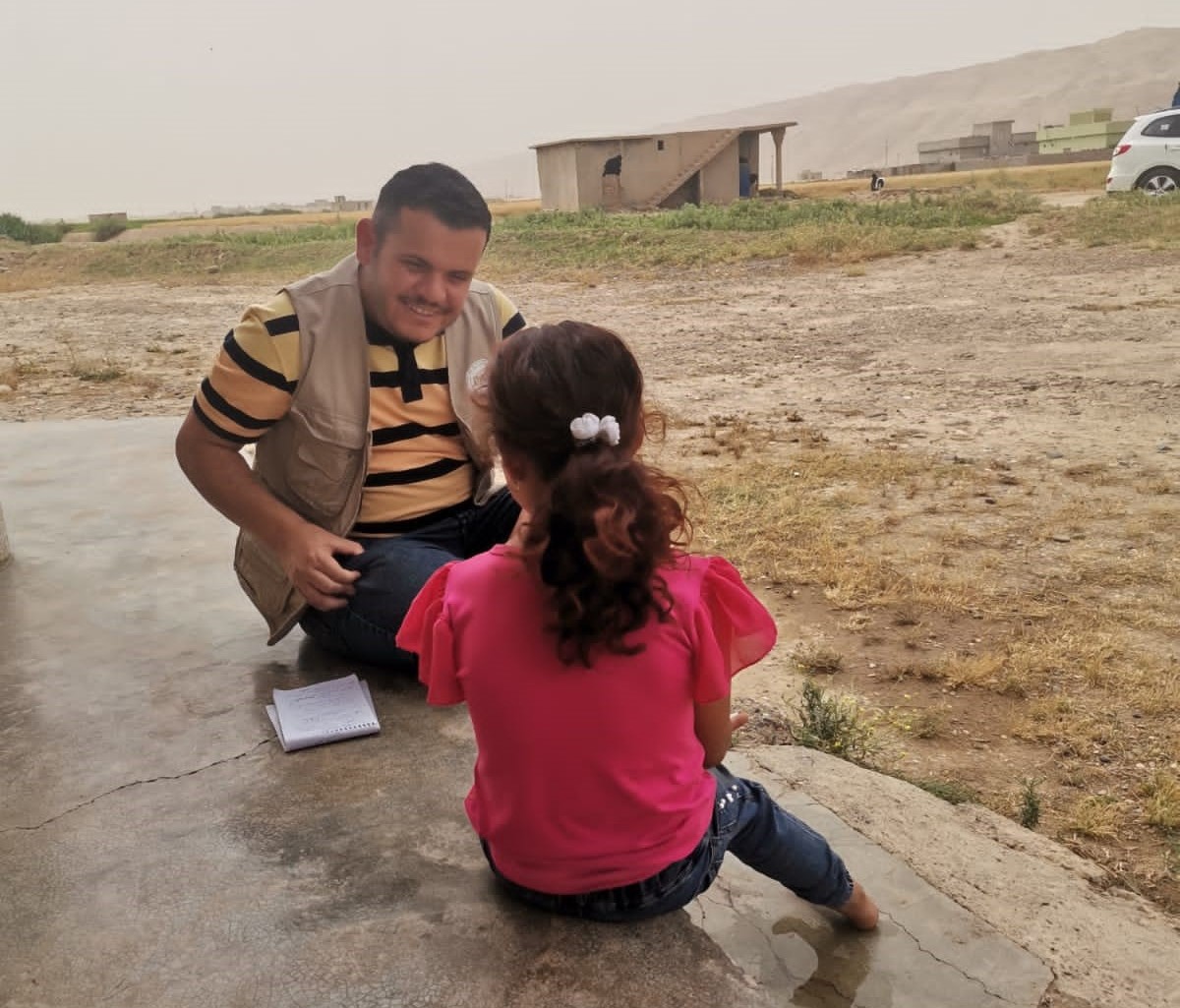 However, one of our partners in the area, member of the Iraqi NGO PAO (Public Aid Organization), together with Amira's mother and the nearby school administration, interfaced with local authorities to urge the release of documents for Amira. In the meantime, the school agreed to allow Amira to participate in classes until her identification process was completed.
Amira's results
Amira has been out of school for some time and she did face challenges in first-round exams. Nevertheless, she persevered positive attitude and succeeded in second round exams, which had a positive impact on her morale. Thanks to our collaboration on the ground and Amira 's school commitment, she managed to avoid losing a whole academic year.
The project
Together with its partner PAO, COOPI – Cooperazione Internazionale is improving access to quality and inclusive education services for displaced children, refugees and returnees together, within the project "Schools Where We Want to Be Inclusive, safe and quality formal education in Iraq", funded by AICS. In the districts of Al Shirqat, Said Sadiq and Sulaymaniyah, we have facilitated the placement of at least 2,300 highly vulnerable children into formal and non-formal educational pathways and protection services, reduced the risk of exclusion and isolation for 7.500. Furthermore, at least 7,500 children in vulnerable situation are supported in continuing to enroll in accredited education programs. In addition to children, school staff and employees of the Directorate of Education were also involved in the project, for a total of 500 people.