Bolivia
22-04-2022 | di COOPI
Bolivia. Circular economy and integrated waste management in the municipality of La Paz
Solid waste management is a key issue in the fight against climate change. In Bolivia, with the project "LaPazRecicla", COOPI-Cooperazione Internazionale promotes the introduction of a circular economy model in the municipality of La Paz through an integrated solid waste management and recycling system.
Solid waste management and disposal presents several challenges in developing countries: the main difficulties stem from the low coverage of waste collection services and the poor condition of disposal facilities. However, it is a key issue to be addressed in the framework of fighting climate change and safeguarding public health. International cooperation can play a significant role by supporting developing countries to improve solid waste collection and disposal through research and the implementation of sustainable development projects.
La Paz has about 950,000 inhabitants. Its solid waste management system includes a formal and an informal system. At the municipal level, approximately 700 tonnes of waste are generated per day. The formal waste system is not able to cover all the needs of the municipality and is complemented by an informal system. In particular, with regard to construction and demolition waste, the collection system is entirely informal. It is estimated that this sector generates 120,000 tonnes of waste every year, which are not properly disposed of, polluting rivers and open land.
With the project "LaPazRecicla. Integrated solid waste management in the municipality of La Paz in Bolivia. New technologies to favour the circular economy", financed by the Italian Agency for Development Cooperation (AICS), COOPI promotes the introduction of a circular economy model in the municipality of La Paz through an integrated solid waste management and recycling system. The project is the result of three years of in-depth research, and is being implemented in partnership with the Faculty of Engineering of the Universidad Mayor de San Andres (UMSA), the Department of Theoretical and Applied Sciences of the University of Insubria in Varese, Italy, and the Autonomous Municipal Government of La Paz.
The project focuses on the management of municipal solid waste (MSW) and construction and demolition waste (CDW). The aim of the project is to encourage a circular economy model through the employment of new technologies for waste treatment and recycling and the transformation of non-recyclable waste into energy sources. This would lead to a significant reduction of the negative environmental impacts caused by improper waste management, while also fostering local technical skills and economic potential.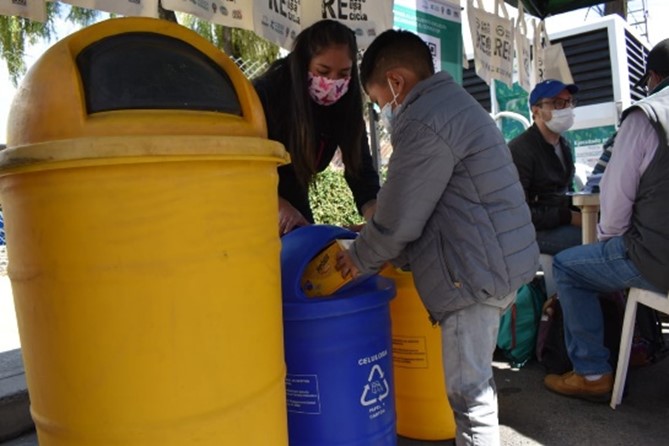 The project is built around an infrastructure component, which includes the construction of disposal and recycling facilities for MSW and CWD. In parallel, awareness-raising campaigns are being organised, as well as courses and seminars to involve students and citizens and improve local capacity in solid waste management.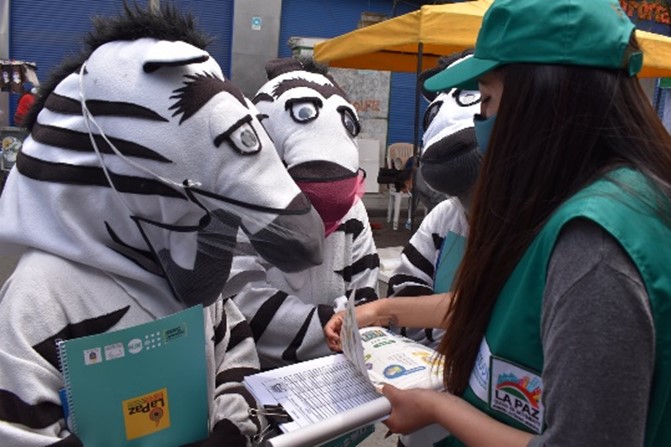 The preliminary results of the project, illustrated in this article published on the Sustainability journal of the Multidisciplinary Digital Publishing Institute, have proved promising, paving the way for its replication in other regions of the country.