Chad
28-02-2020 | di COOPI
Chad. The communitarian dialogue as a mean to solve conflicts
On the 10th of December, the second meeting on the communitarian dialogues took place at the House of Culture in Bol. The meeting was part of the project "Support for the protection of children affected by the crisis in Lake Chad", funded by the Italian Agency for Development Cooperation (AICS). The event represented the chance to have a debate on several issues such as children rights, peaceful conflict resolution and social cohesion, to find proper techniques to solve inter-community conflicts. 80 people, whose 20 women and 60 men, took part in the event. Among these, villages' leaders, imams, communitarian groups composed of men and women.
The event was successful since it was the scenario of confrontations between communities who share similar daily problematics. Debates were rich and stood as a new experience to some participants who had never took part in such an event before. The delegates thanked the consortium COOPI/APSELPA for organizing this meeting and for being able to connect leaders from 20 different local communities, highlighting the importance of communitarian cohesion and peace support.
Several issues were discussed. Villages' leaders illustrated how social inequalities, ignorance, injustice and resentments usually represent inter-community conflicts' roots. Imams affirmed the importance of being included in the conflict resolution' process and declared the need to building koranic schools for children. Men's groups focused their debate on the conflicts between farmers and breeders, explaining the existing limits in such conflicts. Finally, women's groups made numerous proposals regarding the need to include peace education in children's education, to prioritize inter-community dialogues and to establish peace as one of the core values of the family.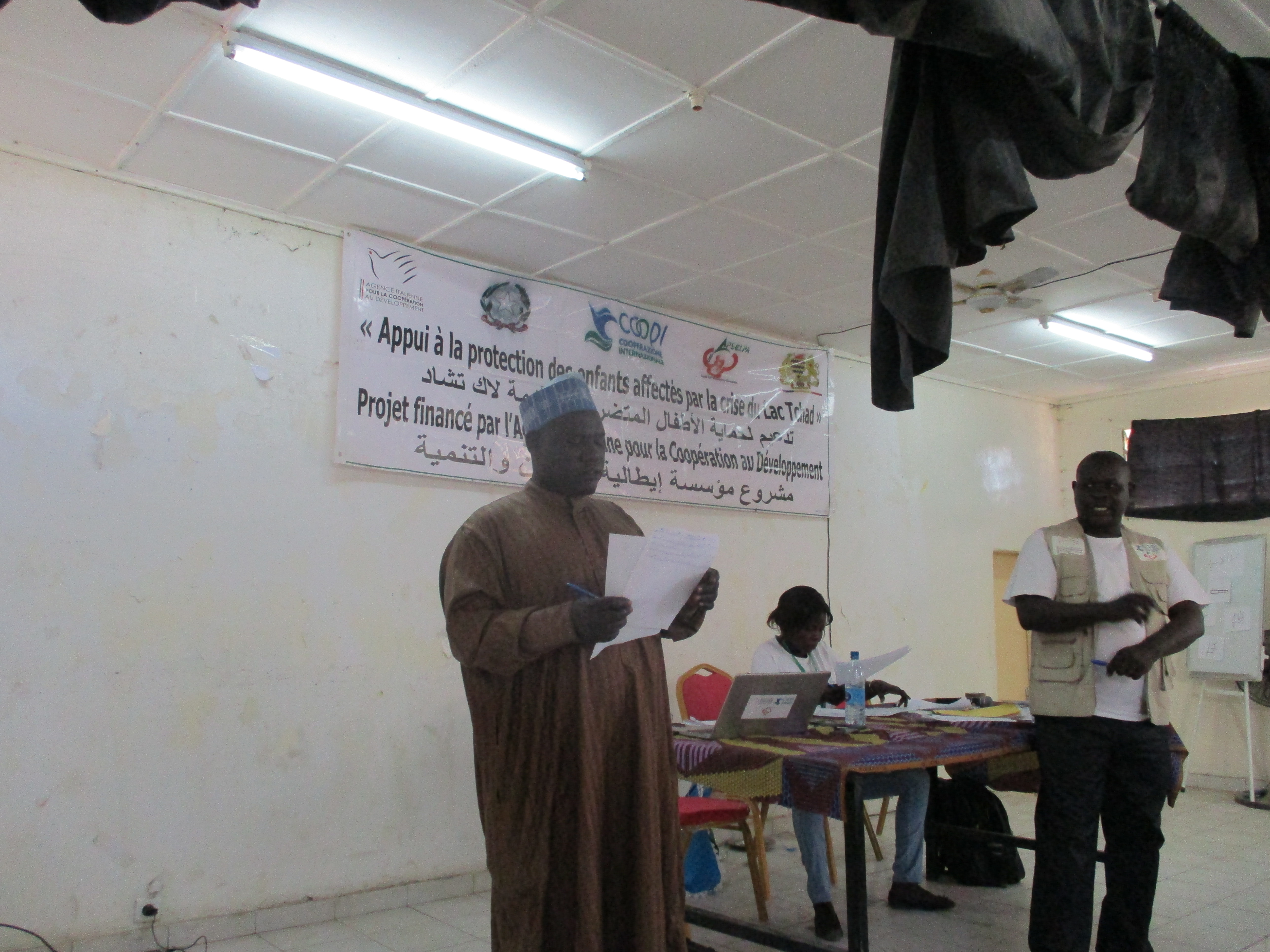 Meeting at the House of Culture in Bol
Participants did not hesitate in witnessing the daily issues they experience, and they were participative in proposing peace-building ideas to implement in their communities. Debates were productive and everyone was able to give his/her contribution.
Thanks to COOPI, this activity improved resilience and consolidated the peace process in the targeted communities. Moreover, it opened a communication channel to face conflicts of interest and it improved the pacific cohabitation and the cohesion, developing dialogues which enable the identification of those negative aspects that damage the community's livelihoods.