Dem. Rep. of Congo
11-05-2020 | di COOPI
Covid-19. In RDC, our humanitarian response continues
Covid-19 does not stop our humanitarian response in the Democratic Republic of the Congo. Janvier Nigar, COOPI project manager of the Common Humanitarian Fund of the Democratic Republic of the Congo funded project declares "Our only enemy is Covid-19. We can fight it together, applying all the necessary measures". In the framework of the project "Multisectoral humanitarian response to the most vulnerable populations of displaced, returnee and host communities in the Yangala health zone, Luiza territory in Kasai Central", COOPI continues offering its support to vulnerable communities respecting all preventive measures.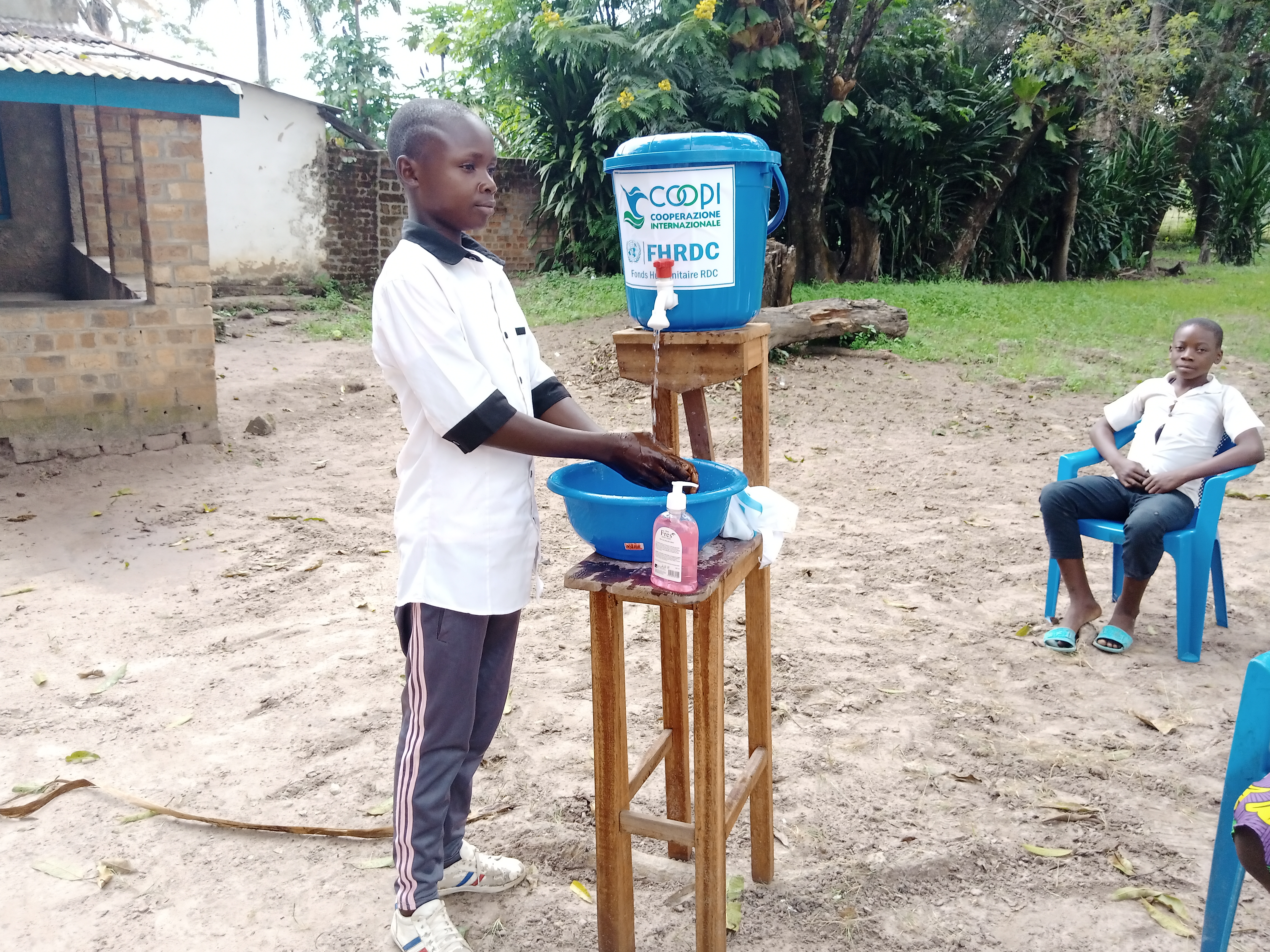 Hand washing devices
From the outbreak of the pandemic emergency, COOPI has implemented numerous actions aiming at protecting health centres' beneficiaries in the health region of Yangala. COOPI installed mobile hand washing devices equipped with soap in all the buildings. Moreover, we are implementing all medical and psychosocial support activities for the beneficiaries respecting security measures. As an example, we hold meetings and psychological support for children keeping social distancing while we reduce the number of participants at youth's support groups for the socio-economical reintegration.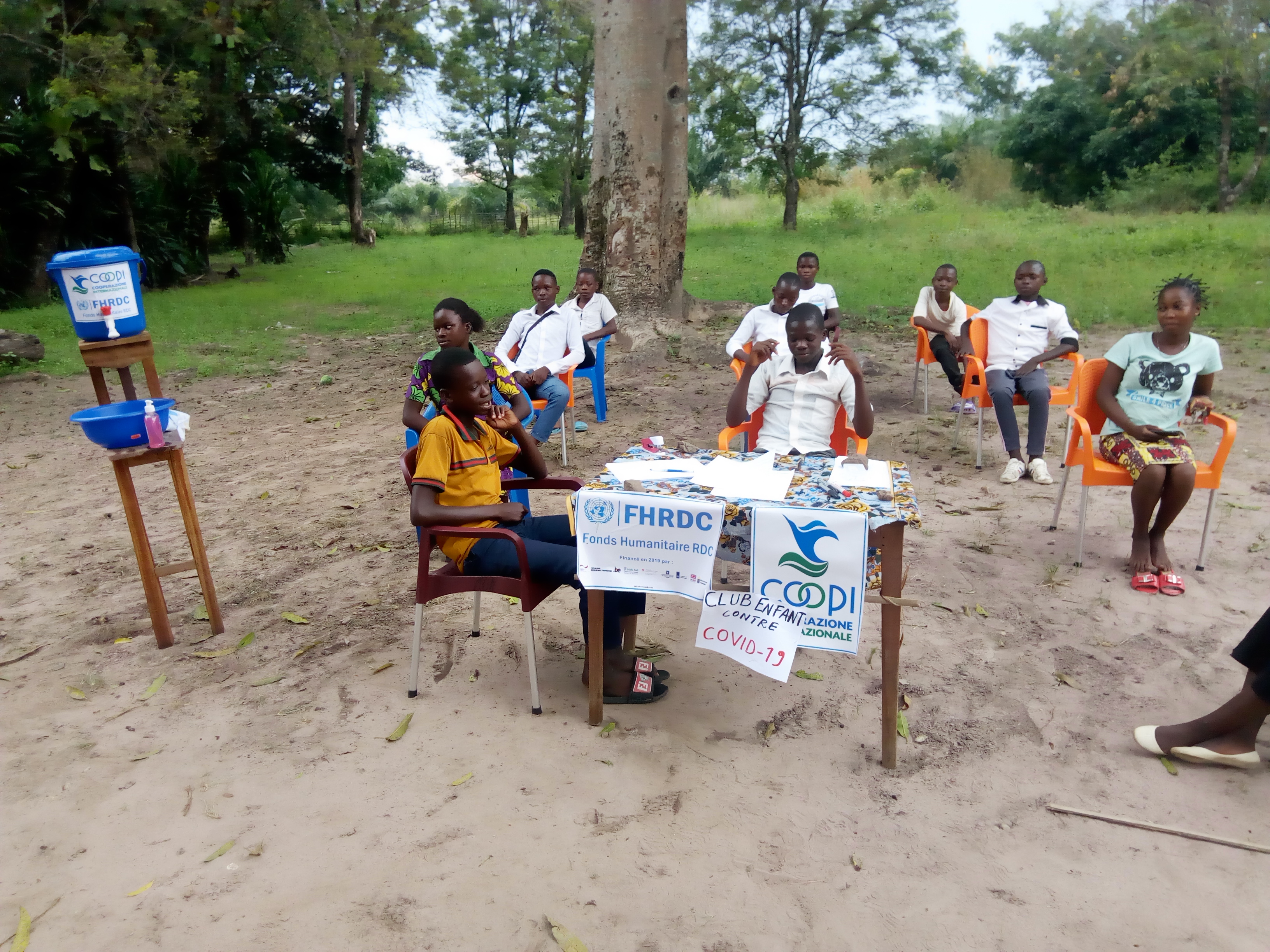 Children's support groups
COOPI distributed 345 awareness flyers containing all preventive measures to apply. To reach all intervention areas, it distributed flyers in several areas: Yangala, Kashita, Kaleka, Tshiwayi, Masala et Keji Mukoko. COOPI also asked its psychologists to support local people throughout this time to reinforce their resilience.
Finally, COOPI planned different activities which are to be considered as a priority in the fight against the virus: COOPI will implement awareness door-to-door sessions, it will expose awareness posters including all preventive measures in all public spaces and it will broadcast messages thanks to the local communitarian radio RECY of Yangala. This activity will allow the mobilization of 60% of the local population.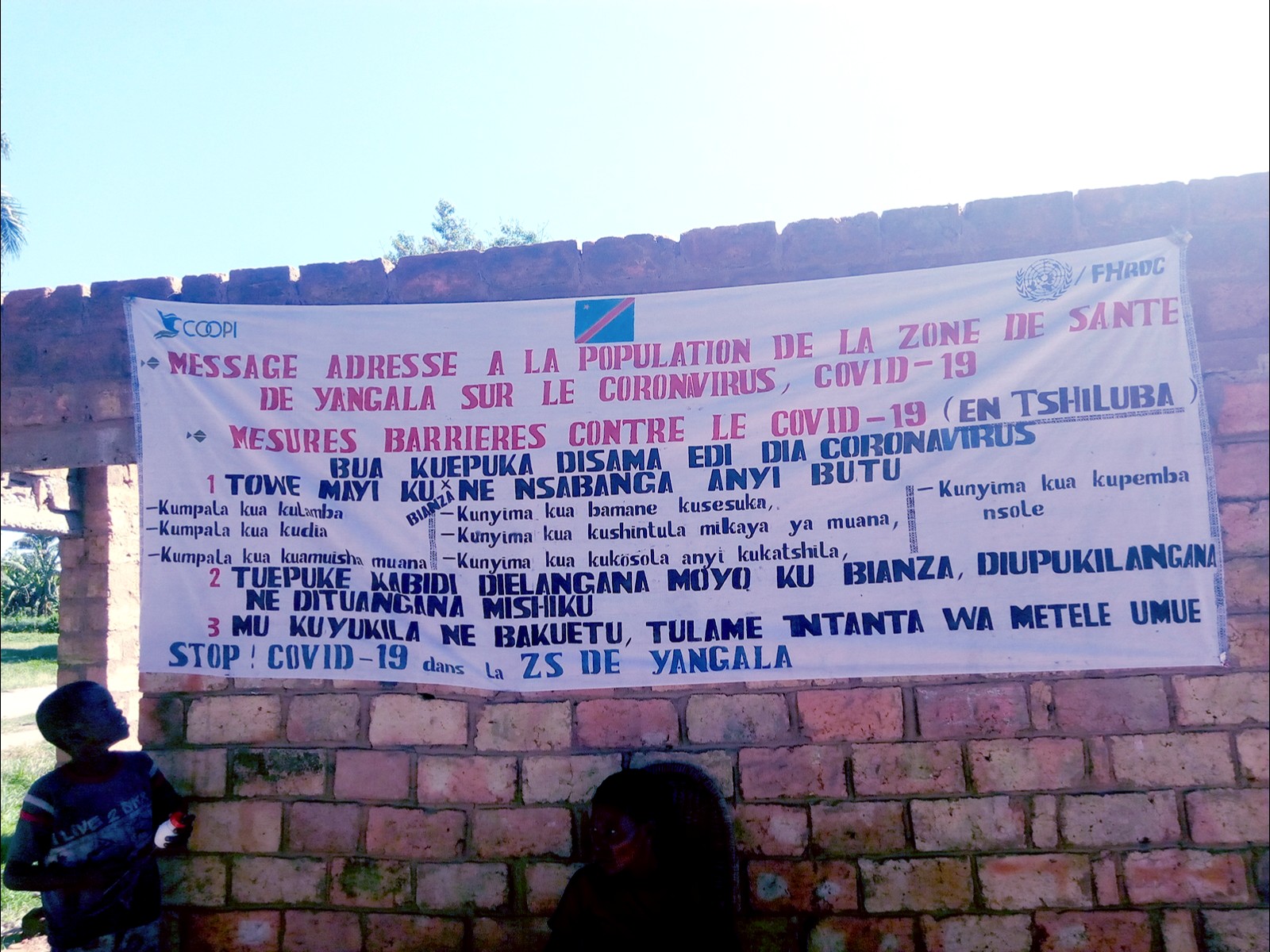 Awareness posters
The priority is to sensitize the communities while guaranteeing all activities planned. Children's assistance and psychological support cannot be stopped. Thanks to its intervention COOPI will support people respecting all security norms.