Dem. Rep. of Congo
10-11-2022 | di COOPI
DRC. Marie, former child soldier, now faces life with confidence
Marie (fictitious name), originally from Rethy, was 13 years old when she was abducted and forcibly conscripted into the conflict between the Patriotic Force for the Liberation of Congo (FPLC), led by Thomas Lubanga Dyilo, and the Congolese People's Army. Subsequently, she had to overcome the difficulties related to the community stigmatisation to which children once associated with armed groups are subjected and is therefore today the beneficiary of the "Collective amends in the form of services to victims relating to the conviction of Thomas Lubanga Dyilo" project, funded by the International Criminal Court (ICC) and implemented by COOPI - Cooperazione Internazionale. The aim of the project is to contribute to improving the quality of life of the victims, through psycho-physical assistance and socio-economic reintegration, so that they can lead a dignified life and participate in peace building in their communities.
In this context, Marie benefited from holistic care, starting with a meeting with a psychotherapist who helped her find the tools to manage the symptoms of post-traumatic stress she was suffering from.
The psychological assistance allowed me to get back in tune with my family and my community. I was able to participate in group therapy, sharing my past experiences without fear of being judged and succeeding in freeing myself from them.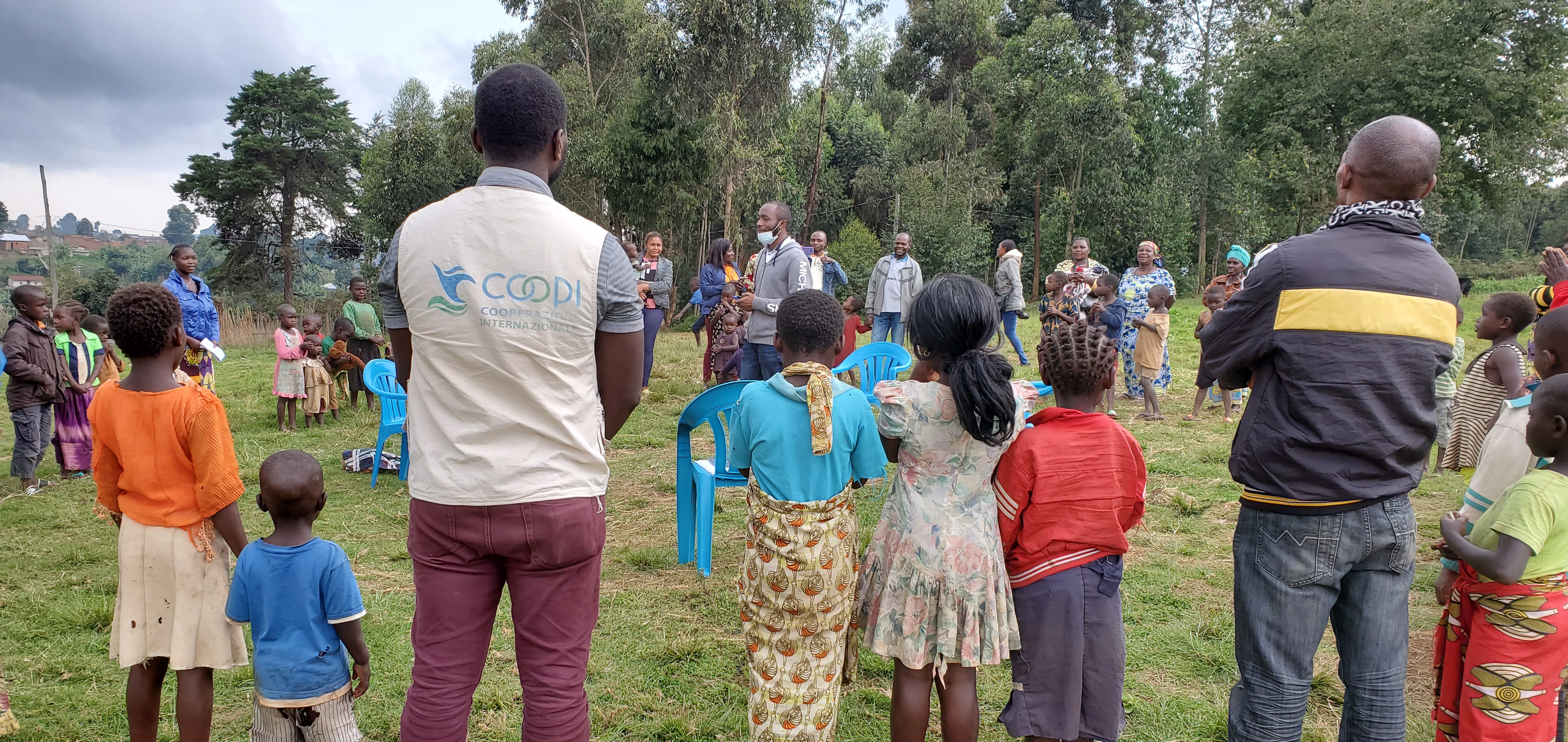 In addition, Marie was able to benefit from training and financial support: this activity enabled her and the former child soldiers to take care of themselves by creating income-generating activities. After completing the training course on entrepreneurship, simplified accounting and community life, Marie started trading fish in the central market of her village, Mahagi.
Marie recounts:
I invested USD 568 for the purchase of the fish and the operational expenses for the sale. After four months of selling at the Mahagi market, I had a total of USD 828, a surplus of USD 260 over the initial investment. I then made a profit of USD 65 per month, even though I took money out after each sale to support my husband in the family's daily expenses.
At the age of 31, after all the difficulties she has overcome, Marie now leads a fulfilling life and is able to provide for her family's basic needs, especially her children's schooling. Her husband states:
After the assistance she received thanks to the project, Marie faces life with a lot of courage and confidence.
The Democratic Republic of Congo is one of the largest and richest states in terms of natural resources on the African continent, but the country's multiple internal conflicts have resulted in great instability that has brought with it a complex humanitarian crisis. COOPI has been present in the DRC since 1977, paying particular attention to women and children survivors of violence through psycho-social support and free health care, and managing prevention and protection projects against the forced recruitment of children in conflict contexts, integrating assistance for educational and professional reintegration.