Haiti
02-10-2019 | di COOPI
Haiti: Cash and food vouchers distribution in areas affected by drought
To address food insecurity in the Haitian departments of North-West and Haute Artibonite, COOPI strengthens the resilience of vulnerable communities by distributing cash and food coupons monthly, to purchase sauce and dry products such as rice, but and beans.
As Emmanuel Marion, COOPI cash expert in Haiti, points out, "this response focuses on vulnerable households and contributes to reduce food insecurity immediately. It allows the most vulnerable to have access to basic foods so as to be food secure. In addition, activities related to both emergency and development interventions are expected to strengthen the resilience of these communities' livelihoods to overcome natural shock."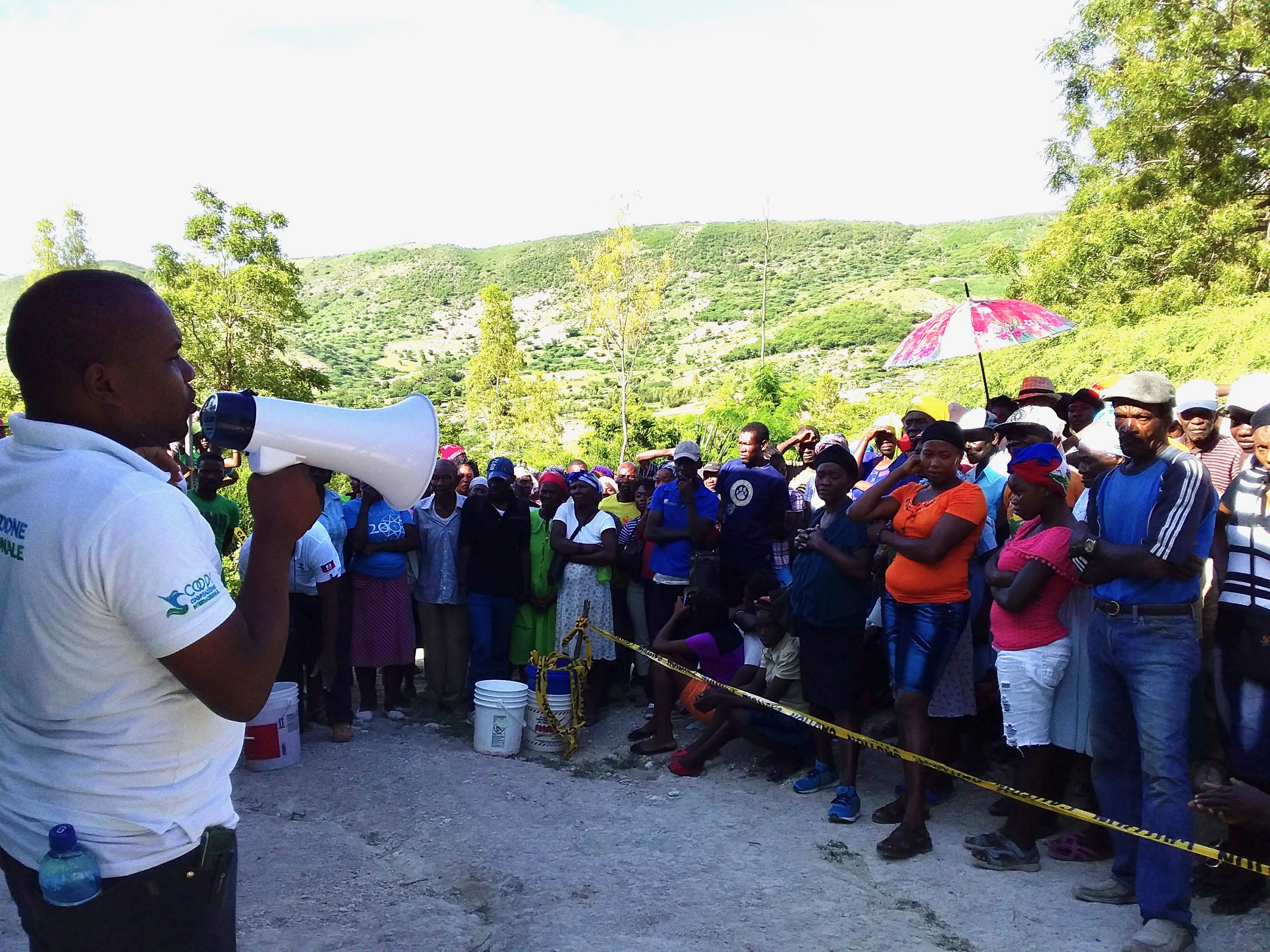 Food coupons distribution
As part of the project "Drought response and preparedness through livelihood restoration and resilience building in the North West Department and Upper Artibonite", funded by the European Commission (ECHO, Department for Civil Protection and Humanitarian Aid Operations), in collaboration with AVSI, started in November 2018 and that will end in October 2019, COOPI improves food and nutrition security and protects the livelihoods of about 30,000 beneficiaries.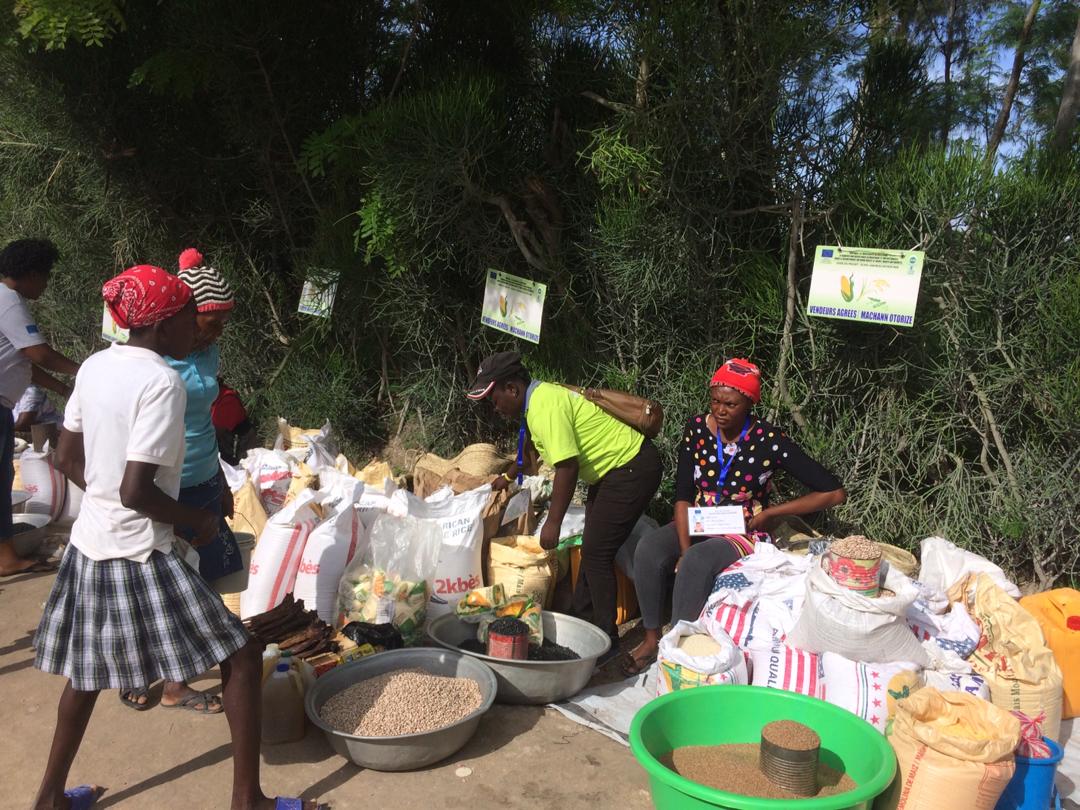 Food products market
The project also aims to ensure food and nutrition education in order to strengthen active prevention of malnutrition.
Nutrition awareness sessions were conducted in each communal section to ensure that beneficiaries adopt healthy eating habits and lifestyles with a focus on Infant and Young Child Feeding best practices.
For 40 years, Haiti has been hit by drought, a phenomenon that has intensified in the departments of Nord-Est, Plateau Central, Haute Artibonite, Ouest and Nippes. Drought caused a loss of agricultural production and productivity, food insecurity, water scarcity and a decrease in people purchasing power.
Since 2010, COOPI has been working in Haiti to reduce the vulnerability and increase the resilience of the most vulnerable populations to recurrent natural disasters, with a special focus on food and nutritional security clusters.