29-06-2020 | di COOPI
In condolences for Yannick Manga
With deep sorrow, we announce the death of our colleague Yannick Stéphane Manga Awoa, who worked with us in Chad and Cameroon for children protection. Yannick, 32 years old and father of a son of 2, died in hospital in Kousséri, northern Cameroon, on Saturday, June 27. Our colleague had been urgently hospitalized a few days earlier, after his health had deteriorated due to an inflammation - not related to Covid-19.
COOPI Foundation extends its condolences to Yannick's family, friends, and close colleagues.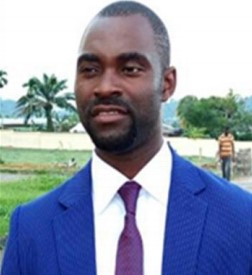 Yannick Manga was born in Yaoundé, the capital of Cameroon, where he graduated in International Public Law; he specialized in development cooperation and humanitarian aid with the Institute of International Relations of Cameroon (IRIC) and the University of Padua; then he obtained his Master's degree in Emergency Child Protection at the Bioforce Institute in Lyon, France. He spoke 3 European languages and 5 African languages correctly.
Joyful, brilliant, prepared: this is how his colleagues remember him. Yannick was able to involve and enthuse all those with whom he worked (colleagues, local NGO representatives, institutional representatives), demonstrating an innate capacity for leadership. He was very attentive to the beneficiaries; a professional determined to complete his work on time and in the best possible way.
We will miss him.