Iraq
27-06-2023 | di COOPI
Iraq. 120 students from graduation to enterprise
COOPI - Cooperazione Internazionale, in partnership with UNICEF, the Directorate of Youth and the Aid Gate Organization (AGO), is providing trainings to 300 youth in Akre, Duhok Governorate, Iraq through a project that started in January 2023 entitled "Improving Access to Skills Development Opportunities for Vulnerable Youth in Dohuk Governorate, Iraq." Currently, the first 120 students who attended the life skills trainings (especially on the topics of Personal Empowerment, Employability, Active Citizenship, and Learning to Build a Business), graduated in May 2023 and allowed the project to be effectively implemented.
The project aims to support young men and women, who suffer from a particular vulnerability, to acquire life and employability skills, in terms of digital skills and social entrepreneurship, within programs belonging to the network of the Ministry of Sports and Youth and governorate youth centers.
The project includes:
the establishment of an innovation lab at the Akre Youth Center, where young people between the ages of 10 and 24 will receive skills development training and have access to computers;
funding for the support or start-up of employment service activities for 25 young people;
the organization of fair events to connect the world of work with young graduates;
Support for 20 youth initiatives related to advocacy and social work;
The training and support of youth groups and empowerment for 50 young people between the ages of 18 and 24.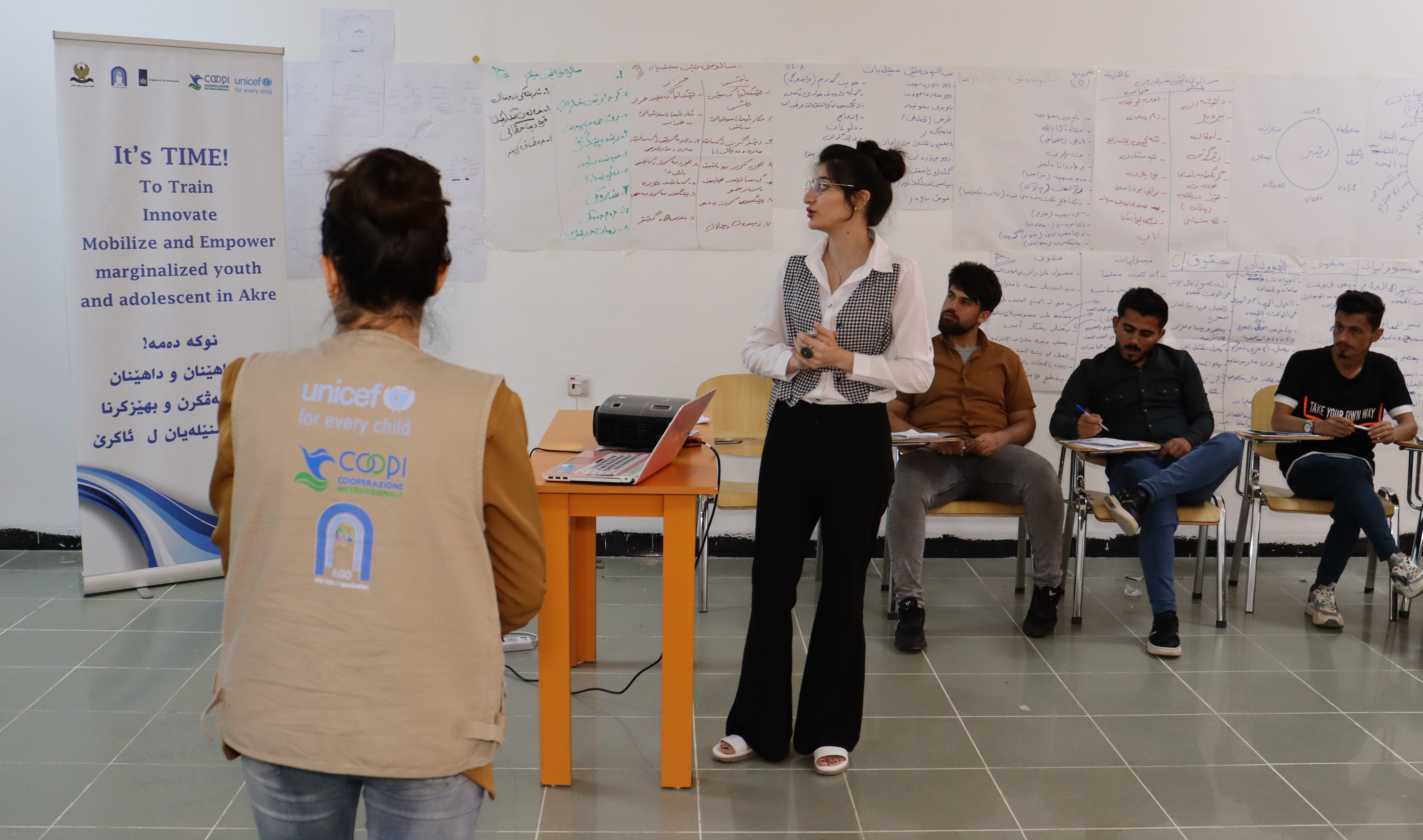 COOPI's head of mission in Iraq, Marija Tomic, explains:
COOPI's project approach is two-pronged: on the one hand, to foster quality learning and the acquisition of the skills necessary to comprehensively develop the potential of the most disadvantaged children and youth; and on the other hand, to create new opportunities for the active participation of young people aged 10 to 24 in economic and social life, thus influencing those decision-making processes that impact their lives, both individually and in the community.
The activities aim to support the government's efforts to build a generation of educated and productive young people with the skills and knowledge needed to actively participate in their communities and enjoy their human, social and economic rights.