Iraq
03-12-2021 | di COOPI
Iraq. Parents' role in education
Parents' presence, interest and care in education is one of the factors that can drastically reduce the risk of dropping out of school. In Iraq and elsewhere, this aspect proved crucial especially during the COVID-19 emergency, when many children found themselves at home without any support for lessons and homework.
Therefore, COOPI - Cooperazione Internazionale worked to raise awareness among parents throughout the duration of the "Back to a safe school - Promoting access to inclusive, safe and quality formal education in Iraq, Al-Shirqat district, Salah ad Din" - AID 12047, funded by the Italian Agency for Development Cooperation (AICS).
The first step has been to activate the Parents and Teachers Associations (PTAs) in order to reinforce their role inside the schools and obtaining a better connection and cooperation among school staff and parents. The second step was to activate training courses to promote participative and positive parenting. Within the meetings, parents had the opportunity to discuss the challenges concerning their children's education, especially during the COVID-19 period.
Abeer Mahmood, COOPI Education Specialist and responsible of the activities in Shirqat, explains:
"Meeting by meeting, training by training, each group opened up and shared their experiences and ideas with the team. We worked together and we started to see their change little by little in their attitude. A lot of work still need to be done, behavioural changes are never easy. But this, this is a very good starting".
Another activity has been the implementation of small project directly by the PTAs. During their meetings, the PTAs proposed some practical actions to create a better school environment for their children: each school of parents and teachers association decided to create a small library or a drawing room, supporting extra-school activities, which they found very important.
"This project gave them the idea that the PTAs are structured group of people that have roles, and can have power. During the project they had the chance to be more active and discuss more often about their children life in the school, as parents and as school staff" Abeer continues.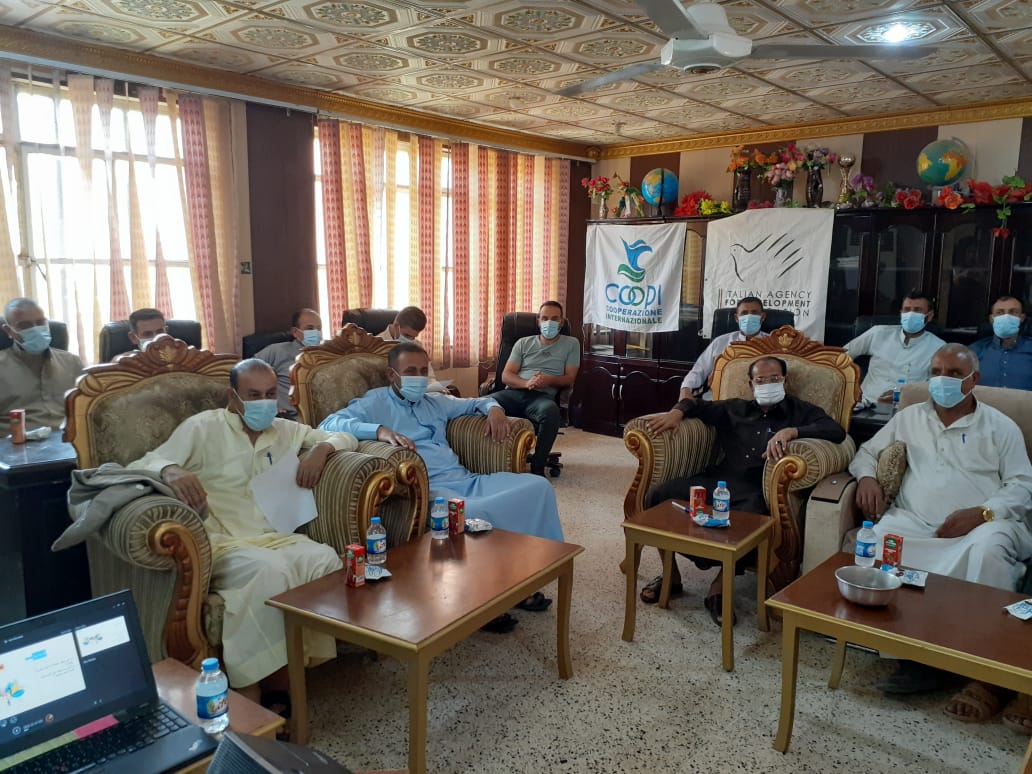 COOPI worked to sensitize parents and involve them as much as possible in the activities, promoting a community-based approach and let the communities be the main actors and promoter of their own change.
The engagement of COOPI in carrying out educational projects in Iraqi war-torn areas dates to 2014. In the context of these interventions focused on rehabilitation of schools and psychological support for children suffering from post-conflict trauma, COOPI continues to help a lot of people to regain social stability within the community.