Iraq
12-09-2022 | di COOPI
Iraq. Shaimaa: 'With the water tank I am no longer afraid of getting sick'
Shaimaa is a 44-year-old widow with a family of seven to look after, and lives in Aziz Balad, a remote village in the Salah Al-Din governorate of Iraq. This territory was occupied by ISIS in 2014 and many families, including her own, were forced to flee and temporarily settle in other areas. After four years of occupation, ISIS left the territory in 2018 and the inhabitants returned to repopulate Aziz Balad, and found nothing but destroyed houses, burnt agricultural fields and damaged shops. The lack of economic resources created many hardships for the families returning to the village.
Shaimaa recounts:
I didn't have enough money to buy a water tank, so I had to use any container. I managed to store some using the pots in the kitchen, but there was never enough water. My family constantly suffered from illnesses, especially diarrhoea. Our life was not decent, the water compromised my family's health.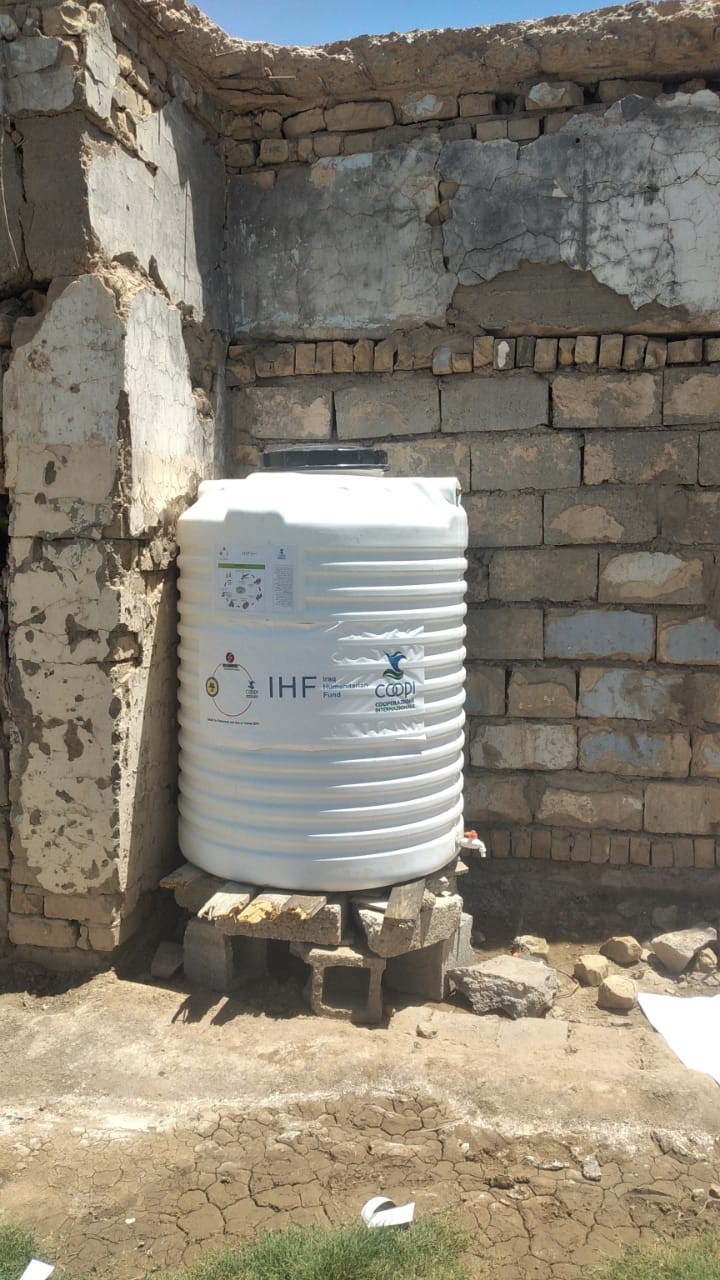 COOPI - Cooperazione Internazionale, active in Iraq since 2017, has provided the necessary support to the most vulnerable families, supporting them in rebuilding a new life. As part of the IHF-funded project "Provision of integrated water, sanitation and hygiene services and hygiene promotion for IDPs and out-of-camp returnees in seven priority districts in the governorates of Ninewa and Salah Al Din, Iraq", COOPI assisted 100 families such as Shaimaa's, in remote villages in the governorates of Salah Al-Din and Ninewa, by providing them with water tanks with a capacity of 500/1000 litres to store it safely. The aim is to ensure that IDPs and returnees have access to sufficient quantity and quality of drinking water, through the operation and maintenance of water services and decent, clean and functional sanitation facilities.