Iraq
29-10-2021 | di COOPI
Iraq. With AICS, returnee children are back to a safe school
Three years ago, the military operations to liberate the territories occupied by ISIS ended but the situation in Iraq is still critical, in particular in Salah Al Din governorate, where Al-Shirqat District is located: the total amount of returnees corresponds to 689,844 people and stands around 15% of the total returnees in Iraq; Al-Shirqat is the district where the highest number of returnees is registered.
Education has been one of the most affected field due to lack of financial resources and precariousness of school complexes: 2.6 million refugee, displaced and returnee children are still in need of education, according to Education Cluster data. Moreover, COVID-19 pandemic has worsened the situation of the country and the education sector, limiting even more the access to education especially for the most vulnerable population groups.
From February 2021, COOPI – Cooperazione Internazionale is implementing the project "Back to a safe school - Promoting access to inclusive, safe and quality formal education in Iraq, Al-Shirqat district, Salah ad Din", funded by the Italian Agency for Development Cooperation (AICS), in the framework of the "Humanitarian assistance programme to support IDPs, returnees, refugees and vulnerable population in Iraq" – AID 12047. The project aims to improve the quality of primary formal and non-formal education, focusing on returnees and host community children. Through this intervention, COOPI is targeting nine primary schools, intervening in two main directions:
Working on retaining the children who are at risk of dropping out of school, improving the teaching staff performance, the school environment, the parents participation and psychosocial wellbeing for all the beneficiaries involved;
Offering education opportunities to children who are out of school including them in the project's educational activities and supporting their reintegration in the school system.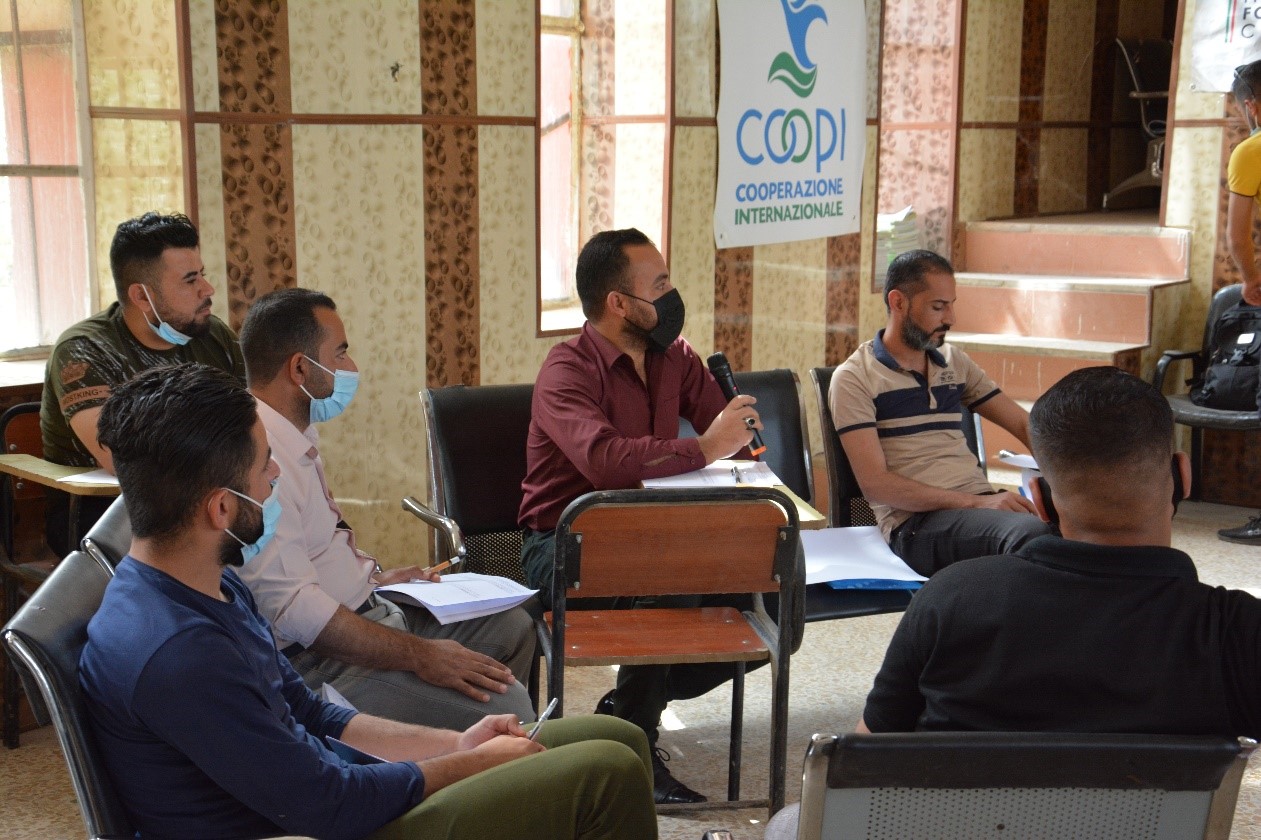 To do so, COOPI, in collaboration with the local partner Sorouh for Sustainable Development Foundation (SSDF), during 8 months have been working at:
rehabilitating four schools destroyed by the conflict, ensuring a safe and protective place for children as well as access to clean water. Moreover, COOPI strengthened this intervention distributing educational materials and equipment to all the nine targeted schools;
creating equipped dedicated spaces for recreational and non-formal education, accessible also to out of school children;
training teaching staff to reinforce their skills in education, teaching methods, psychological support and hygiene awareness, reaching 94 headmasters, teachers and lecturers;
offering remedial, catch-up classes and alternative learning activities, reaching more than 1,000 vulnerable students and 320 out of school children;
supporting out of school children and their families distributing hygiene and education kits;
creating 9 Parents' and Teachers' Associations (PTA) and training their members on parenting skills, PTAs functioning, hygiene promotion and school support activities, in order to reinforce the community-based school management and strengthen parent's participation in their children education.
The project is involving 3,775 students of the nine targeted schools and their families (67% of them are returnees), 111 members of teaching staff, 116 members of PTAs, 10 staff DoE (Department of Education), who are benefitting from the overall project's activities. Especially during the pandemic period, when education services have been threatened even more than usual, this project have been an added value to support the continuity of education in the country.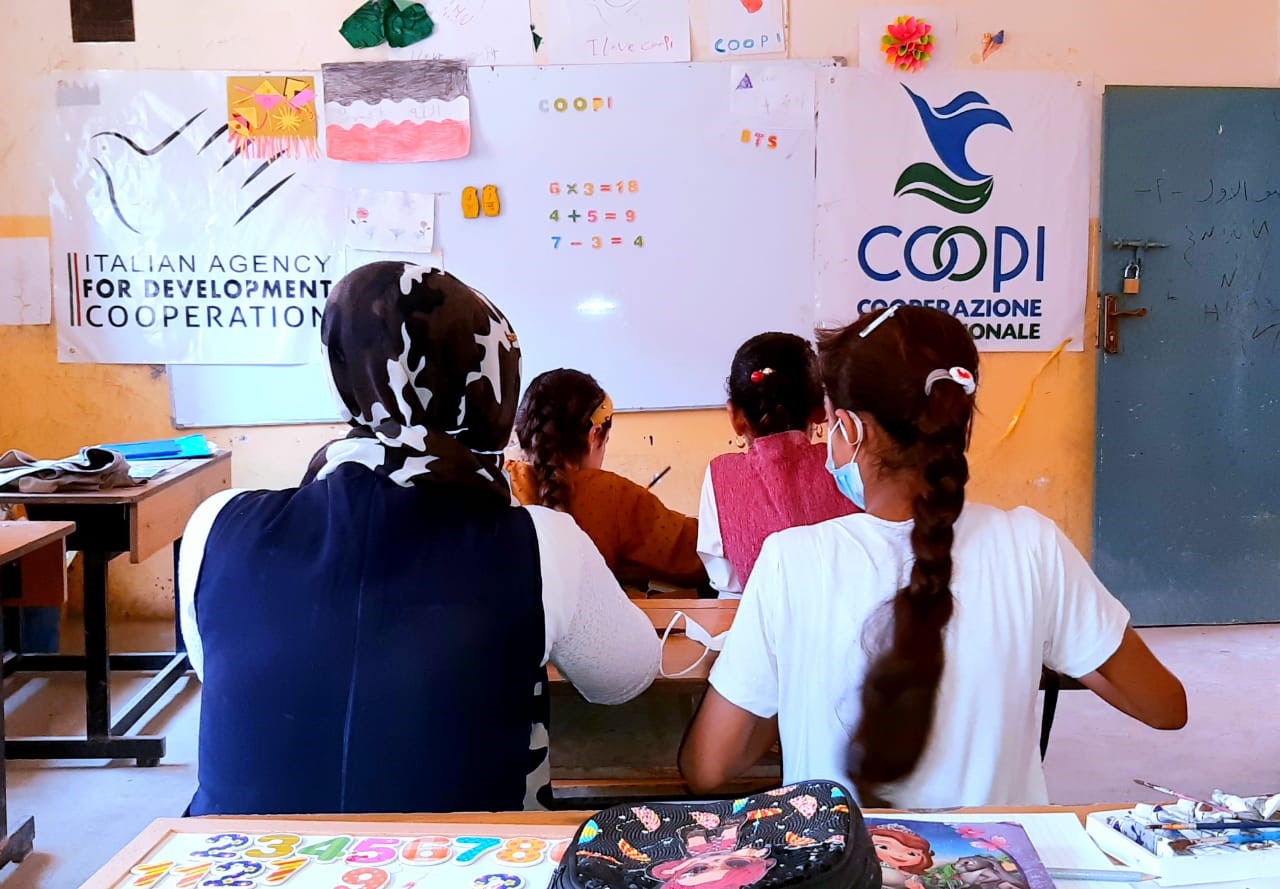 Since 2017, in collaboration with AICS, COOPI is operating in Iraqi, to improve education services, guarantee the continuity of education in times of crisis and promoting children, families and school staff's psychosocial wellbeing.