Mauritania
15-12-2020 | di COOPI
Mauritania. COOPI enhances traditional tanning
Through the "West Africa Competitiveness Support Program - Mauritania component", project funded by the European Union, COOPI - Cooperazione Internazionale is supporting the upgrading of 22 craft and tanning cooperatives in the Nouakchott region.
In order to promote capacity building within the entire sector, the project includes an important training phase that will be developed mainly during the month of February. In particular, in order to ensure a real profitability of all the activities involved, a 4-week management training is currently underway for 65 beneficiaries: 40 women artisans, 10 poultry wholesalers and 10 program staff. The specific objective of the training for this target audience is to master the tools of accounting and asset management, business relationship management and financial management of asset income.
At the same time, COOPI will involve 4 groups of artisans totaling 108 artisans, including women tanners, in training in cooperative management. It aims to strengthen the capacities of the beneficiaries to increase their practical and theoretical knowledge, particularly on the regulations concerning the creation of cooperative structures in Mauritania; this will allow a dynamization of the actors of the traditional handicraft sector in the Wilayas of Nouakchott.
In addition to the training phase, the Organization will provide practical support to some of the selected cooperatives. Among them, there is the Men Jedde Wojede cooperative that COOPI has decided to accompany in the construction of a tanning center and in capacity building. The cooperative is composed of women whose average age is estimated at 40 and who live below the poverty line; it already uses an effective traditional tannin to protect the environment. However, the place where they work is unhealthy and the lack of hygiene in the area puts the women's health at risk. The tanning center under construction, which is nearing completion, aims not only to improve the living conditions of the women tanners, but also to allow them to improve their tanning techniques to produce a quality finished product with better color fixation on the leather.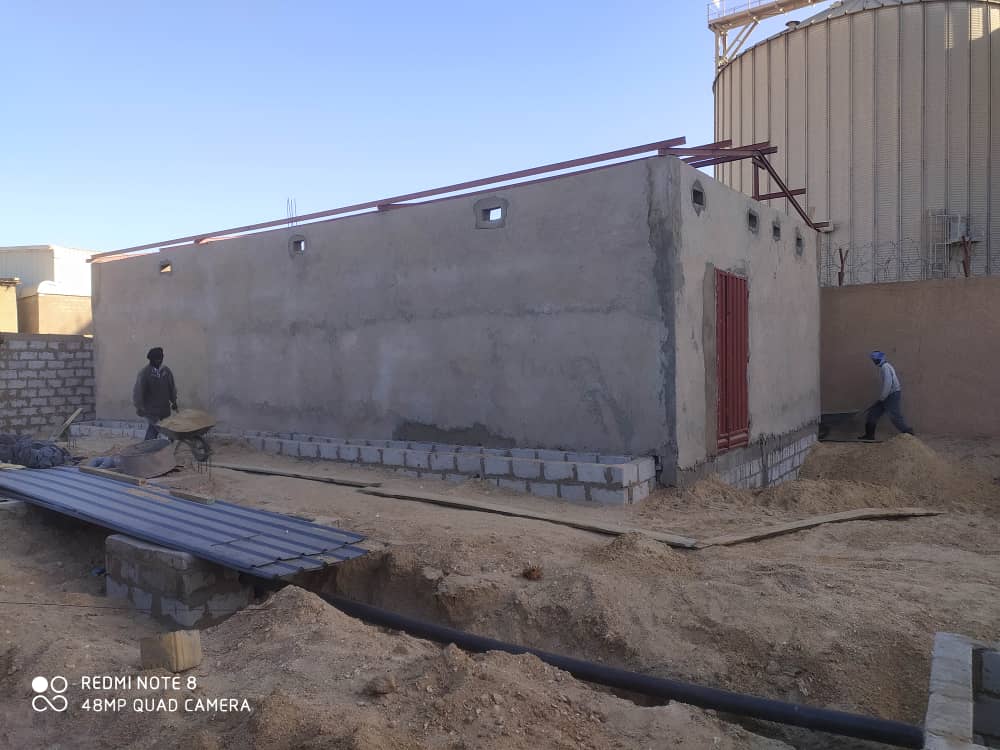 In Mauritana, the leather and hide industry indeed presents a great potential for the country, but faces several difficulties that prevent this sector from becoming competitive at the sub-regional and international level. The main challenges noted were: the poor quality of the hides, the low capacity utilization of the tanneries, the lack of capital and therefore equipment suitable for the manufacture of finished leather in the tanneries, and the absence of technical personnel.