Mauritania
14-04-2020 | di COOPI
Mauritania. The UNHCR High Commissioner visits our project
At the beginning of February, Filippo Grandi, the United Nations High Commissioner for Refugees, visited Burkina Faso, Niger and Mauritania. Despite the security situation is not improving in this region, these three countries are constantly helping and hosting refugees. In Mauritania, the High Commissioner met refugees, beneficiaries of UNHCR funded projects, among which there is the "Project d'assistance aux réfugiés malien en Mauritanie" implemented by COOPI since January 2019.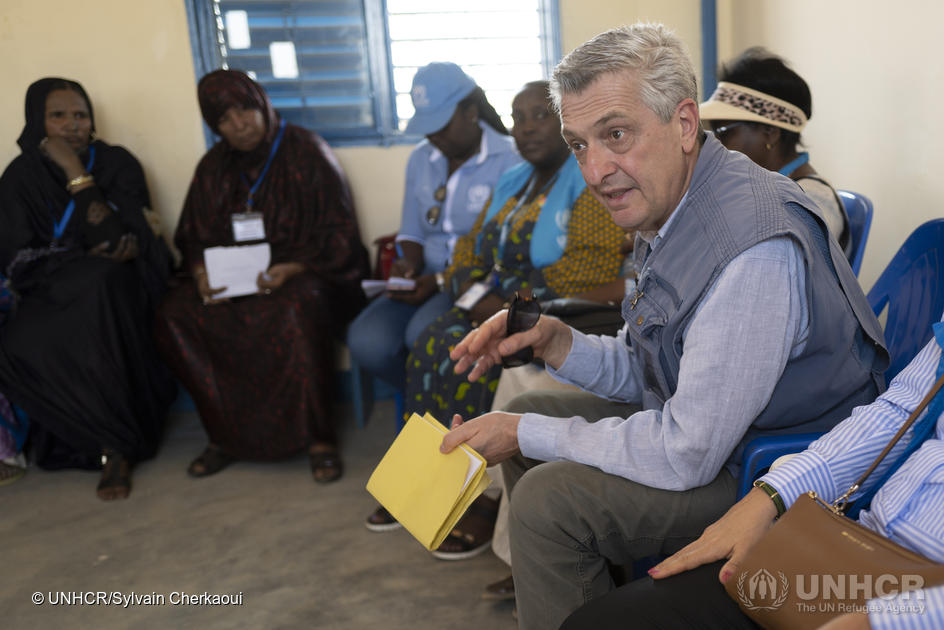 Filippo Grandi, photo credits: Sylvain Cherkaoui
The High-Commissioner visited M'bera camp, which hosts 56,680 refugees. During the visit, Grandi appreciated the camp's innovation in the manufacture of handicraft products. Thanks to UNCHR funding, 1,181 refugees (updated 31st December 2019), whose 592 men and 589 women, were supported in starting income-generating activities (IGA) in several sectors. Associations which took part in the project were numerous and of different types, such as carpenters, craftsmen, butchers, breeders, veterinarians etc. In total, 494 were the association or economic interest groups who benefit from the project.
The project aims to reinforce the economic inclusion of the refugees hosted in M'bera camp, in the region of Moughataa Bassikounous. This will be possible thanks to the consolidation of 450 income-generating activities and the creation of 50 new ones. In this way, a total amount of 500 IGA will be reached, addressing 1,500 beneficiaries.
Since January 2012, Mauritania is hosting Malian refugees who are fleeing from an insecure and politically unstable region. North Mali is characterized by a high tax of food insecurity, vulnerability to human and climate shocks and the lack of infrastructures and basic services. COOPI intervention, together with UNCHR assistance, aims to support businesses' strengthening to boost refugees affected by the crisis and to prepare the context for those refugees who are still under UNCHR's protection and assistance. As a result, COOPI mission will continue throughout 2020 supporting refugees constantly.