Chad
14-03-2018 | di COOPI
More livelihood in Lake Chad
The Lake Chad Region, on the border between Niger, Nigeria and Cameroon, is the scene of one of the worst humanitarian crises in the world. The Region host populations fleeing the atrocities of the Islamic State known as Boko Haram; internally displaced people and refugees arrive there, and so do people who first left the area and were then forced to come back due to the terrorist presence.

Access to water and food are real problems amongst the many. «Access to water is still extremely difficult», explains Fabio Castronovo, COOPI head of project in the country. «Locals are forced to get it from the lake or from handmade surface wells, where water quality can't be guaranteed. Multiple episodes of typhus are occurring for such reason».

COOPI carries out an integrated emergency program aimed to foster food security in the most vulnerable populations, financed by AICS (the Italian Agency for Development Cooperation). One of the project activities consists in the building of new, up-to-standards wells and the installation of motor pumps for irrigation use.
«Due to the increase in the population, the pressure put on the access to water and fertile soil is strong and at risk of increasing, therefore triggering new conflicts in the long term and worsening the level of food insecurity», adds Castronovo.

In Chad, malnutrition represent another serious problem, as it reports one of the highest regional rates of the whole country: the rate of acute malnutrition is estimated at 12%, whereas the one concerning chronic malnutrition is at 36%. On the other hand, access to land emerged as one of the main problems highlighted in a study. «We met village chiefs, administrative managers of the area and canton chiefs. We managed to conclude location agreements to help families increasing their productive capabilities, focusing on the management of soil fertility and animal health. We have also distributed seeds of cereal, legumes, vegetable crops and farming tools.»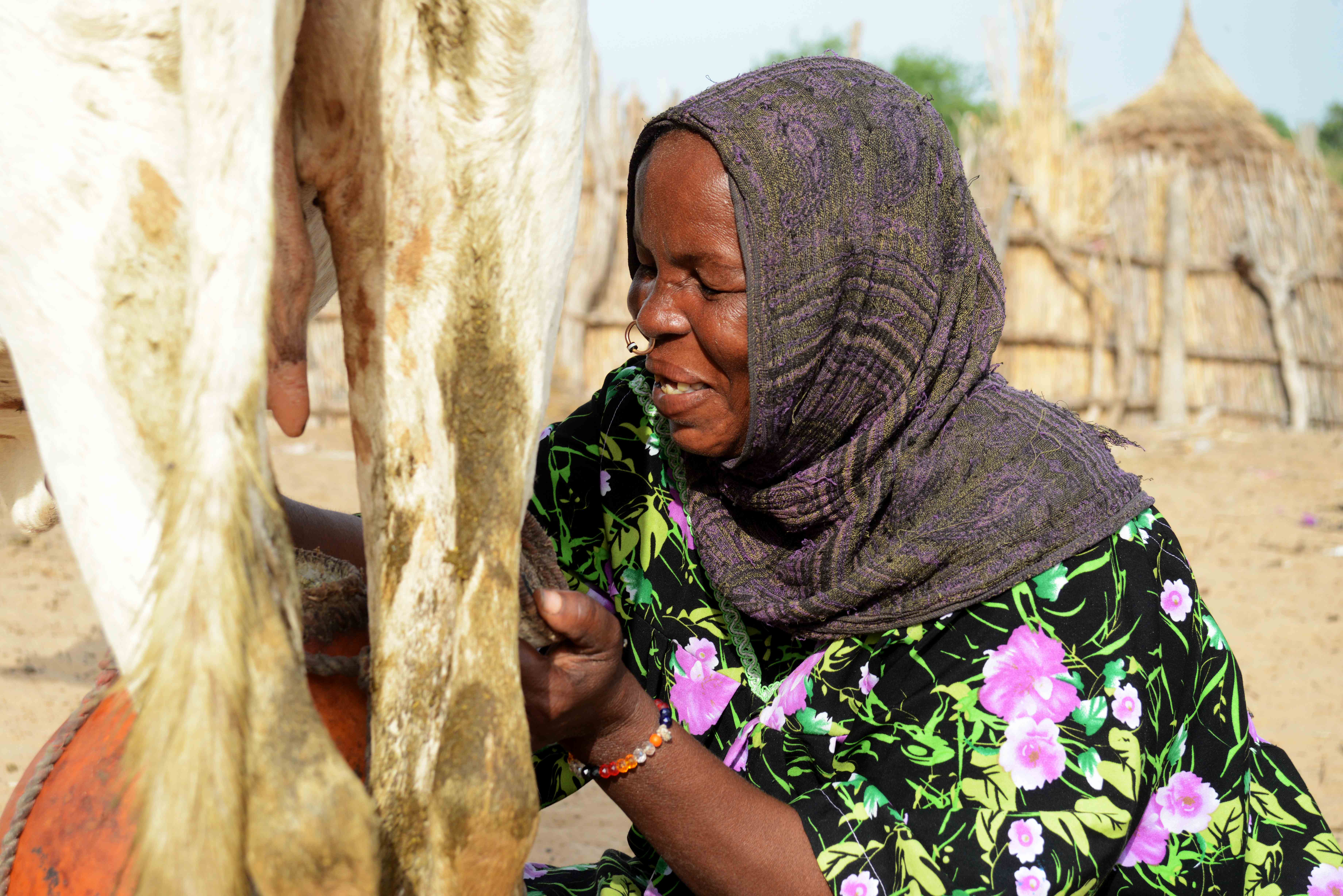 Another important project topic is the involvement of women- often the heads of displaced and refugee families. We provided them with goats, as historically it is women who are in charge of that, while men take care of cattle. «We put lots of effort in training on livestock farming-related practices, in vaccinations and in the distribution of nutritional supplements.» Also the breeding Delegation, with the support of COOPI and the local NGO ALMP (Association of Fight Against Malnutrition and Poverty), in order to perpetuate this activity, trained 9 auxiliaries of breeding which are located in the 17 villages considered in the project. These auxiliaries are responsible for following women in goat breeding techniques.
Another training activity was also started with a nutritionist to foster food variety, increasing the consumption of vegetables and legumes. The involvement of women in production activities fosters their empowerment by providing them with livelihood and new knowledge (and therefore a greater power), in a Region where they are tipically emarginated. «Change also starts here».