Niger
23-07-2020 | di COOPI
Niger. "Thanks to COOPI I learned to love my life again"
Niger – Sara*, 16 years old and mother of a little girl, is one of the beneficiaries of the project "Emergency Protection and MHPSS Response to Conflict-Affected Populations in the Diffa Region of Niger" funded by the Office U.S. Foreign Disaster Assistance (USAID) and implemented by COOPI since October 2019.
Like many other young women from Niger, Sara was exploited by Boko Haram soldiers coming from Nigeria. She explains: "It was around 5 pm on a Saturday, when Boko Haram soldiers attacked our village. They killed my dad and my brother, and they brought me to the woods where three of their chiefs sexually exploited me for two months". Thanks to a soldier who knew Sara's parents, she managed to escape to reach her mother and her younger sister in Kablewa. Once she arrived, she realized she was pregnant.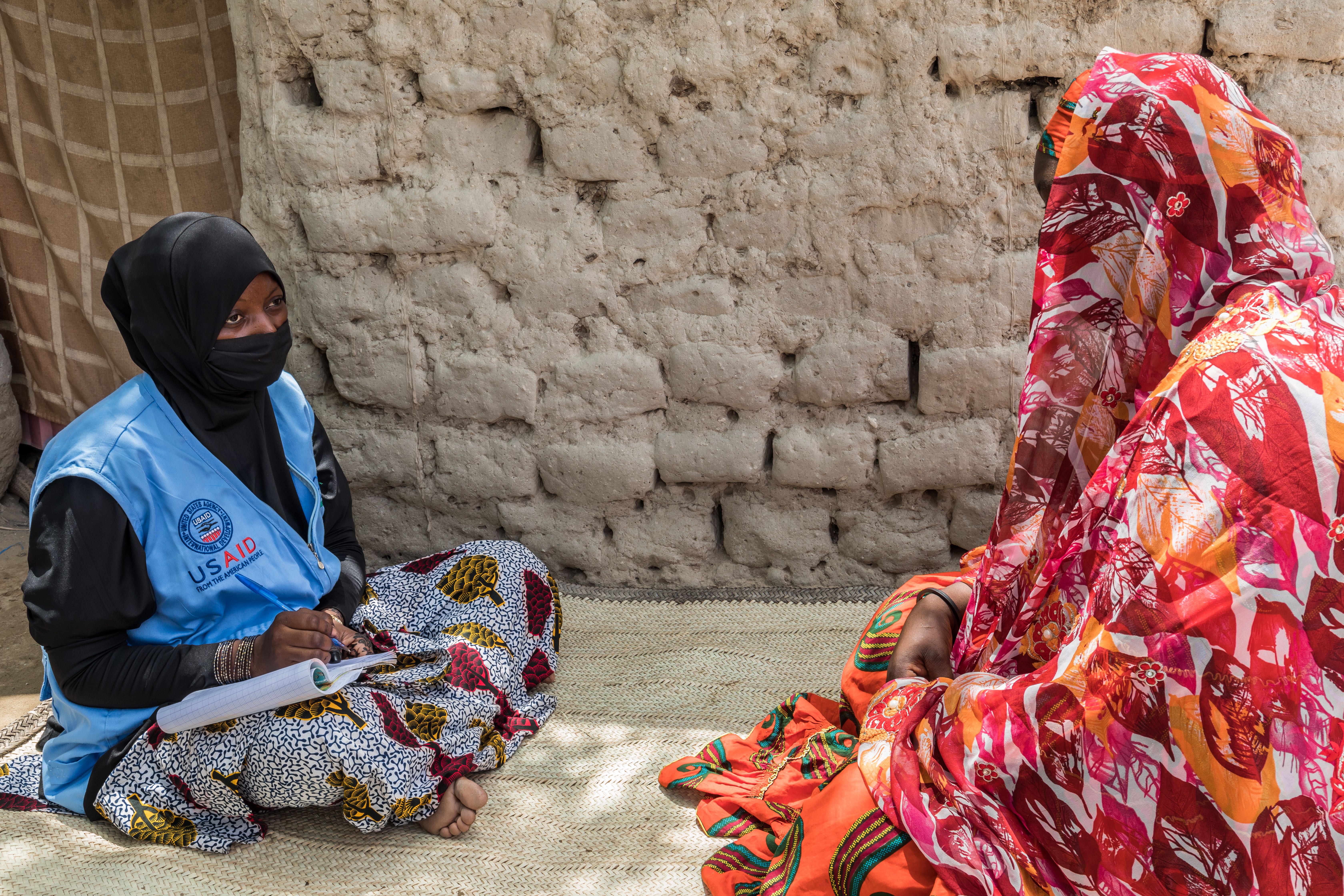 Individual psychological support
"After nine months, I gave birth to a girl. Since I did not have any possibility to take care of her, I decided to abandon her in a school, leaving her face outside so that someone could find her". She explains: "Her birth represented my lost youth and no future to me. Besides, I belong to a very poor family and my mom, who is extremely vulnerable, could not take care of us. Finally, my village is insecure and a scenario of several conflicts".
She tells: "When I went to the school, there was just a man outside the structure, but he did not notice me. Those who found the baby made an announcement on the radio; after that police' investigation started. The police identified me soon. I denied but I was arrested for having abandoned my child".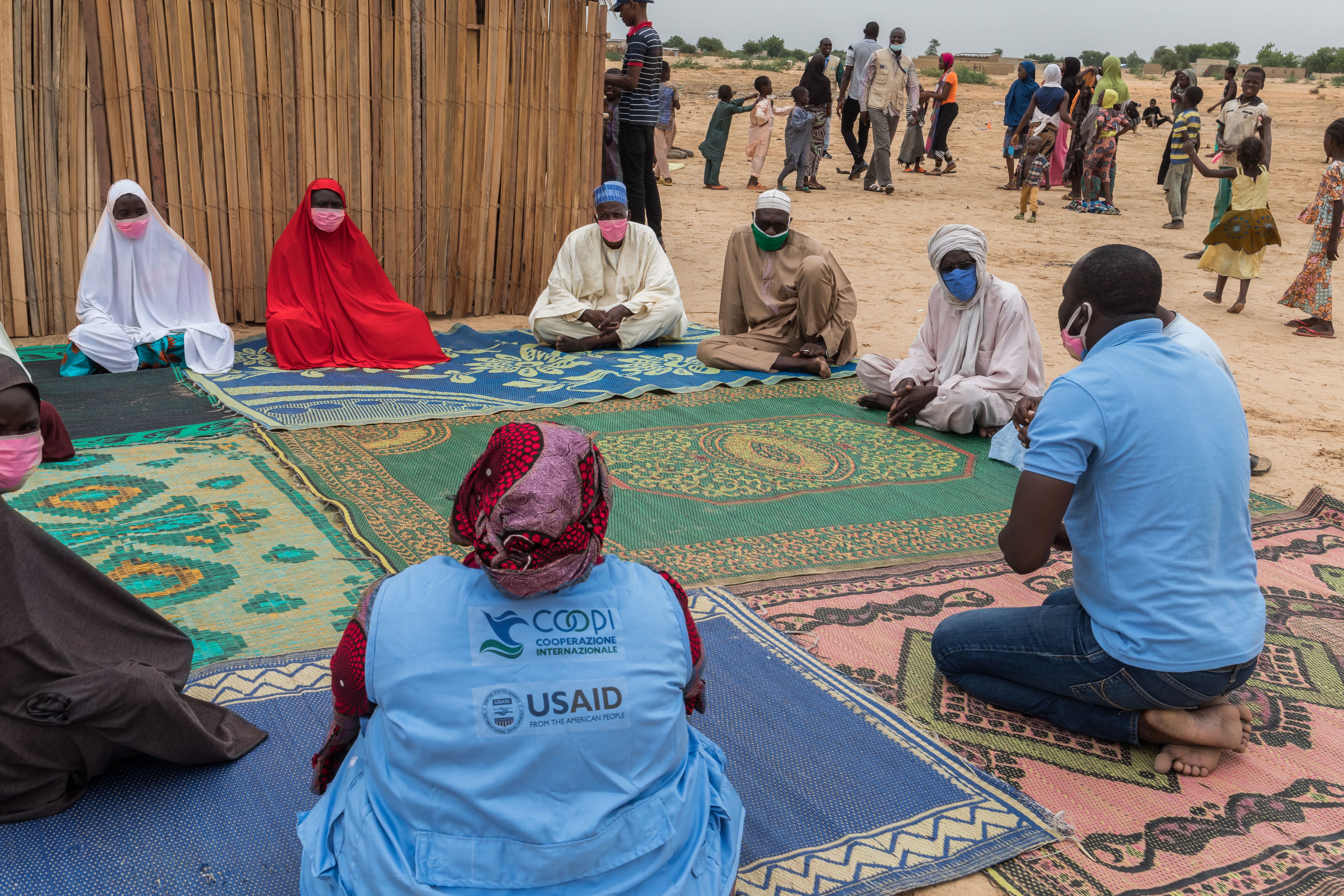 Psycho-education session with internally displaced persons following the attacks in Boko Haram
Thanks to the collaboration with the Regional Direction for children's protection in Diffa, COOPI identified Sara's daughter and provided her with medical and nutritional support and gave her clothes. At the same time, COOPI visited Sara at the prison. "They made me feel at ease and they reassured me until the day of my release".
COOPI supported Sara as well. She explains: "COOPI staff advised me to join the psychosocial support group session, that takes place at COOPI mental health and psychosocial centre in Kablewa. After some sessions with other women, I started appreciating my life again, I was alive, and I started loving my daughter".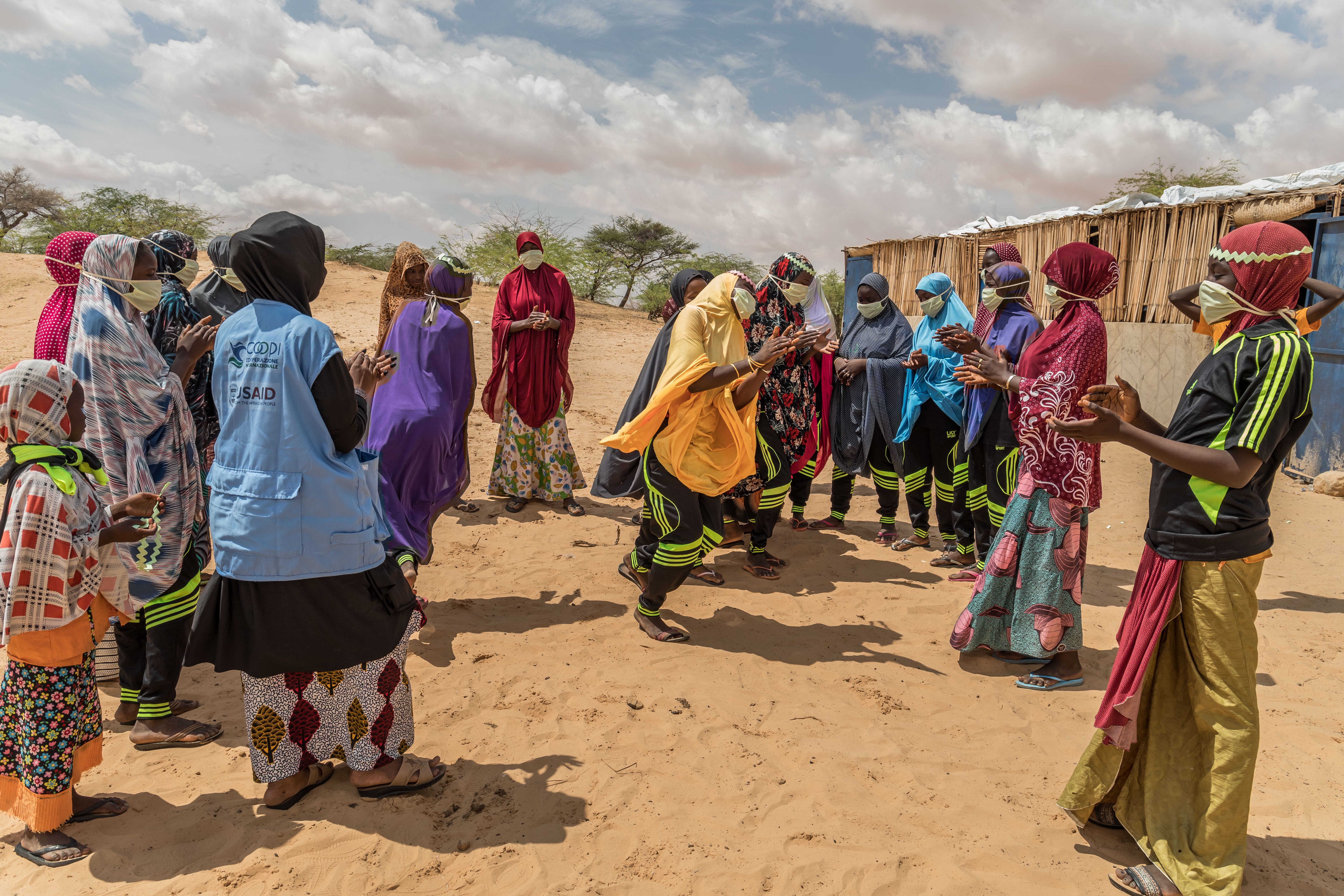 Group session
"It is thanks to COOPI that I started loving my life and my daughter. I realized that she was not responsible for my sufferance, while it was her father's fault. Thanks to COOPI I started studying again. Today I feel at ease with my daughter and sharing my life with her brings me joy".
Thanks to the project funded by USAID, COOPI guarantees identification and support to those persons affected by the conflicts. Also, COOPI is committed to strengthening the implications of local actors - including community members - in the new system created by the project.
*the name is fictional to protect the identity of the child.