Sudan
02-04-2020 | di COOPI
North Darfur: a new Haffir provides water to 6,240 individuals
COOPI supported community of Wadi Garad – North Darfur - by constructing an artificial pond, which is the Bismilahi's haffir, thanks to the European Union funded project 'Strengthening local communities' resilience to climate change in North Darfur State'. The new water collecting point in Malha locality will provide water to total of 27 village councils, 6,240 individuals and 32,000 different types of livestock (cattle, goats, sheep and donkeys).
In 2018, the community of Wadi Garad was identified by COOPI during a community based natural resource planning process. COOPI constructed an haffir, because it is a good alternative to dams, as it can provide water (humans, livestock and vegetable growing) for a long period depending on basin capacity thus allowing many communities to benefit or access water at the same time.
Bismilahi's haffir will help ease pressure on the only existing water source located at Abu Gantura (14 km away across the mountains).
Thanks to the project, this community will now be assured of 20m3 (full capacity) of water collected from surface runoff during the 2020 rain season which will start in late May. Moreover, the haffir is expected to reduce distance and time taken by women to access water, livestock movements and expected conflicts related to natural resources. As a result, women will be able to engage in other income-generating activities to support their families. And by doing so, the haffir will contribute to the strengthening of local communities' resilience to climate change.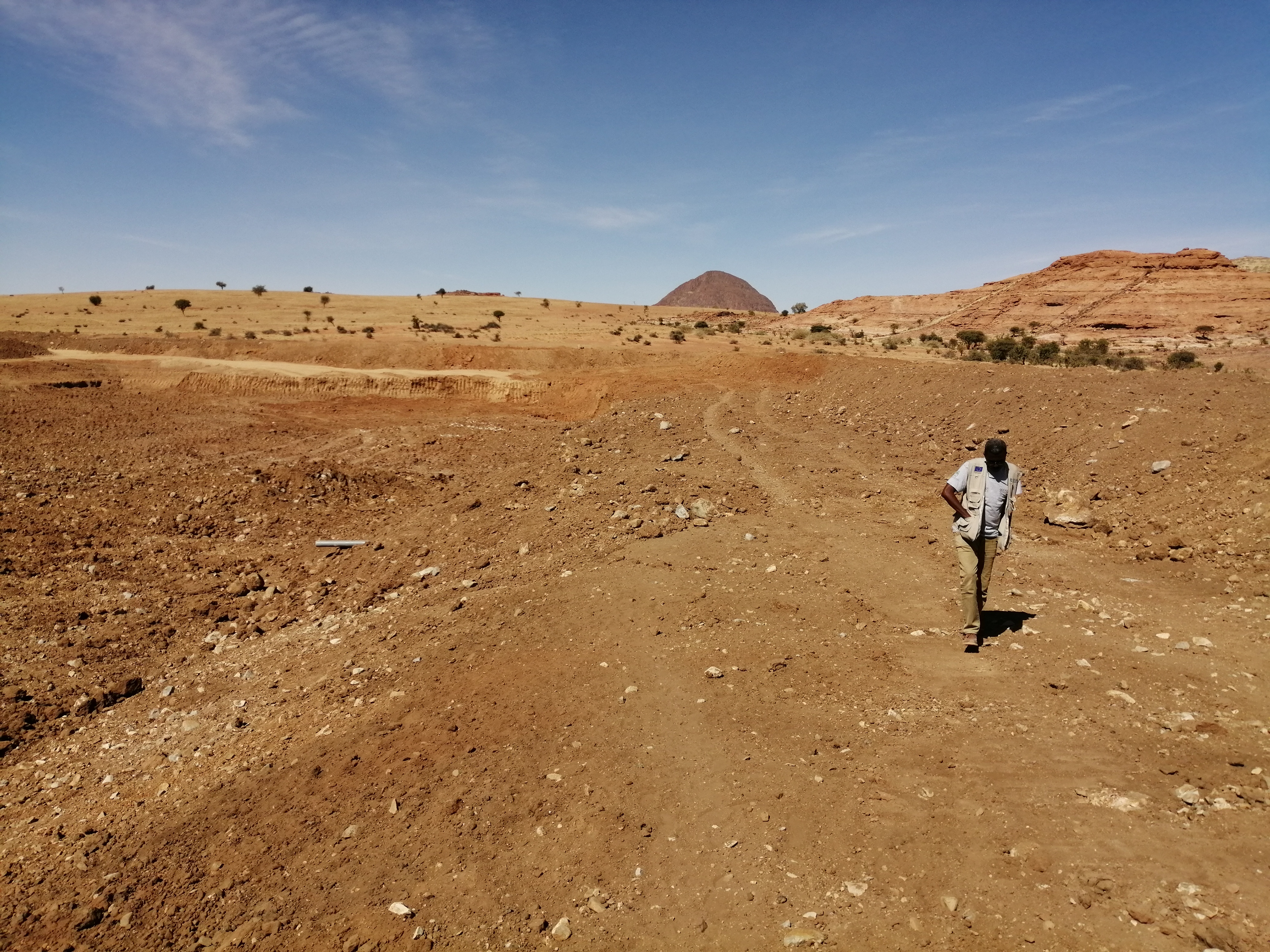 The haffir under construction
Accordingly, to the project's plan, three haffirs and one earth dams will be constructed. The project also supports the formation and training of water users committee to manage each infrastructure.
Haffir usually are man-made excavations, where surface run-off water flows during the rainy season to be stored and used during the dry season. Components of standard Haffirs include stilling pool, inlet and outlet wells, inlet and outlet valves, energy dissipater, strainer, Haffir pond, embankments, pump units, animal troughs, filters, drainage canal, and fencing. They are usually constructed in areas that lack underground water potentials due to the basement complex formation.
Since 2017, COOPI and its partners in North Darfur State (Sudan) are supporting poor communities suffering from the lack of drinking water for human, animals and agriculture through the construction of water infrastructures such as dams and haffirs. Without these supports, severe droughts and resulting water scarcity would be a daily scenario which would bring to more suffering, migration and potential inter-community conflicts and competition.