Central African Republic
05-03-2020 | di COOPI
RCA. Food security is a priority.
Central African Republic – Basing on the Annual Report on humanitarian response (December 2019), the food security needs are the most. In order to face them, COOPI has implemented the second phase of the project "Intervention to support the resilience of the vulnerable population of Lobaye " since December 2019, thanks to the Italian Agency for Development Cooperation (AICS). The project aims to ameliorate traders and farmers' production capacity, storage, processing and marketing techniques, in the sub-prefecture of Mbaiki.
The project will reach 1,480 direct beneficiaries (500 members of agricultural groups; 90 saleswomen; 60 vulnerable young people, 18 members of Market Management Committees and 800 women leaders of different communities) and 29,400 indirect beneficiaries. This will be achieved, thanks to the adoption of a participatory approach, which include local key actors such as the Prefecture of Lobaye, the Ministry of Agriculture and Rural Development and the Ministry of Breeding and Animal Health.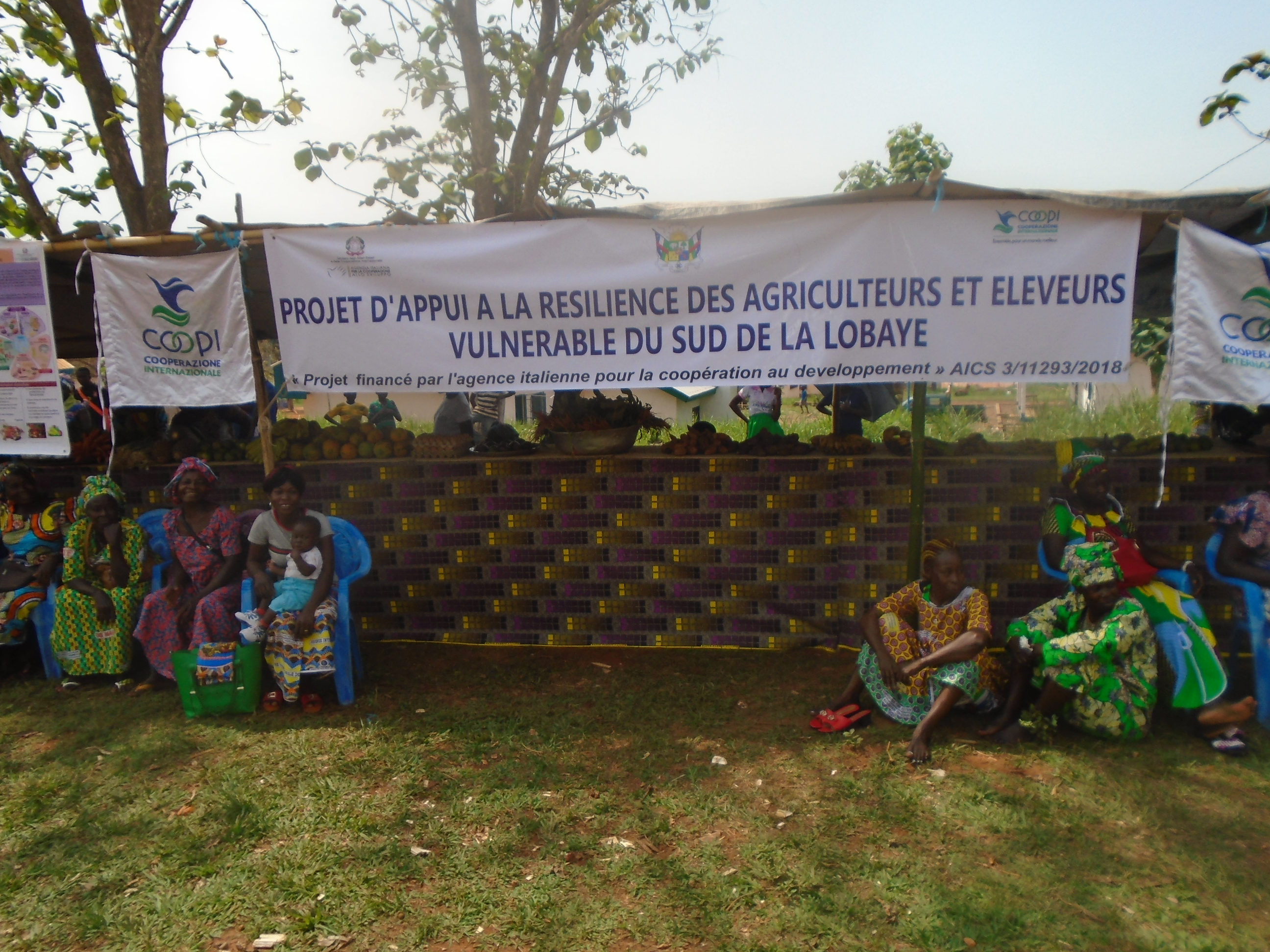 The stand of COOPI
The identification of beneficiaries was based on criteria of vulnerability, organization and competences. That is why most of the beneficiaries belongs to vulnerable categories such as: families with women as the head of the family, families with orphans as the head of the family, single parent families, displaced families, families with persons affected by disabilities, HIV and AIDS patients, elders and children suffering from malnutrition.
The objective is to improve agricultural techniques and the production diversification, increasing families' livelihoods and to create new employment opportunities, enhancing the role and skills of women. COOPI, through the implementation of different activities, promotes a development model focused on the support of small producers, which enable them to achieve their right to food and contribute to poverty reduction, bettering life conditions in rural areas.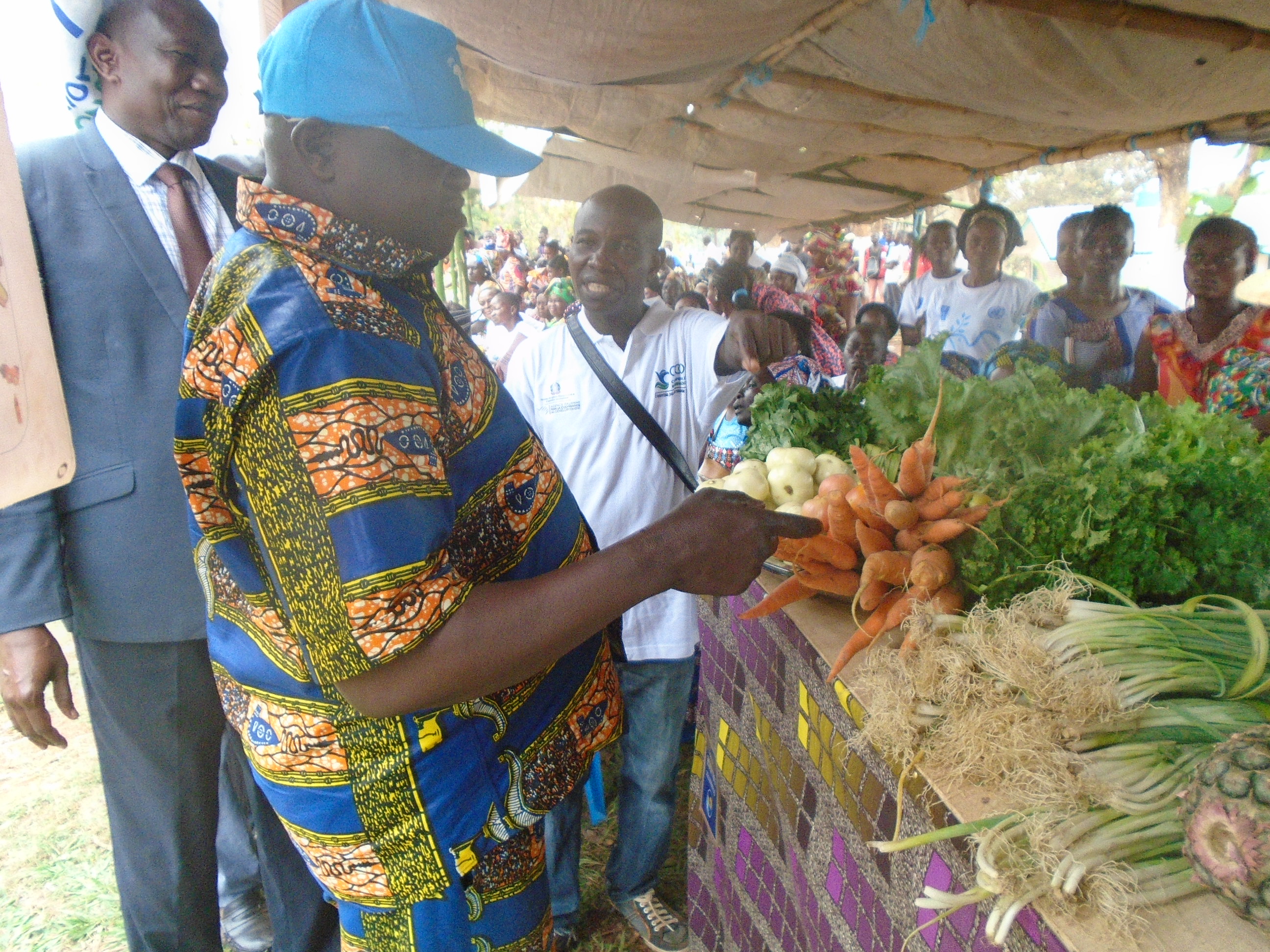 Mbaiki's mayor and the Prefect of Lobaye
Moreover, food diversification will be a central topic in the awareness activities. The output is to teach beneficiaries the importance of having a balanced diet, which has to include meat as a privileged source of protein, as well. In this perspective, awareness campaigns will be organised addressing families and the most vulnerable communities.
The project wants to give a follow-up to the action that COOPI has already implemented, thanks to AICS, in the food security sector, since 2017. Central African Republic is still today affected by a complex and broad crisis. The political and military events of 2013 have plunged the country into a widespread degradation at all levels, affecting the social cohesion and the traditional communitarian structures, causing an unprecedented humanitarian crisis.
COOPI, present in RCA since 1974, has always been working despite the difficulties. It implemented emergency and development projects, aiming to protect the most vulnerable but also to support their resilience.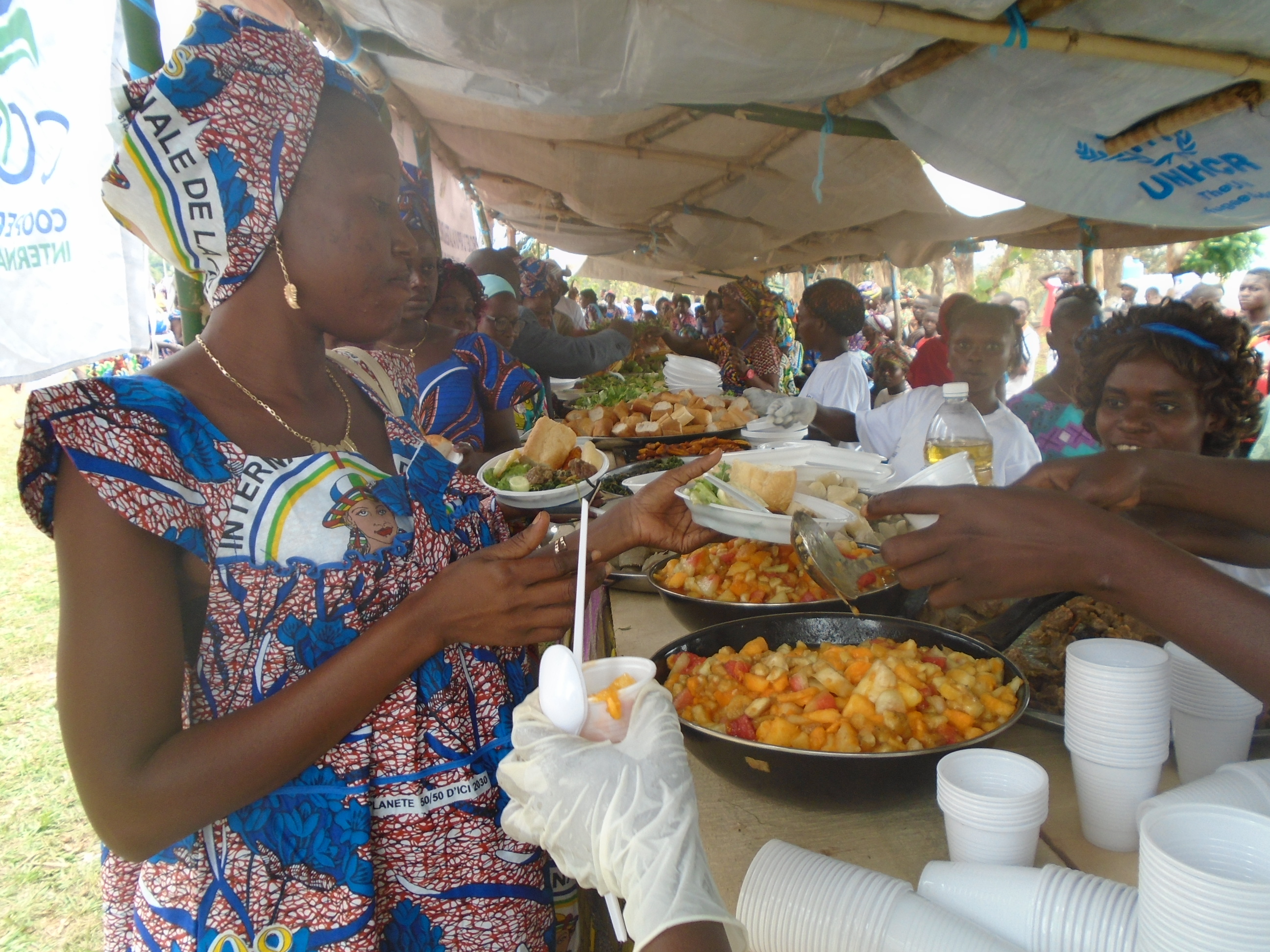 Tasting the local products