Sudan
04-11-2020 | di COOPI
Sudan. Flood emergency response in Kabkabyia
Last 21st October, COOPI - Cooperazione Internazionale was the first organization to respond to the flood emergency in Kabkabiya town, the capital of Kabkabiya Locality, situated 157 km west of El Fasher town, in North Darfur State where COOPI has been working since 2004. COOPI was able to contribute substantially by quickly moving the prepositioned emergency items from two field offices to El Fasher office, from where they were collectively transported to Kabkabiya. In total, COOPI contributed 2000 Jerry cans, 3000 mosquito nets and 3600 bars of soap to the flood response.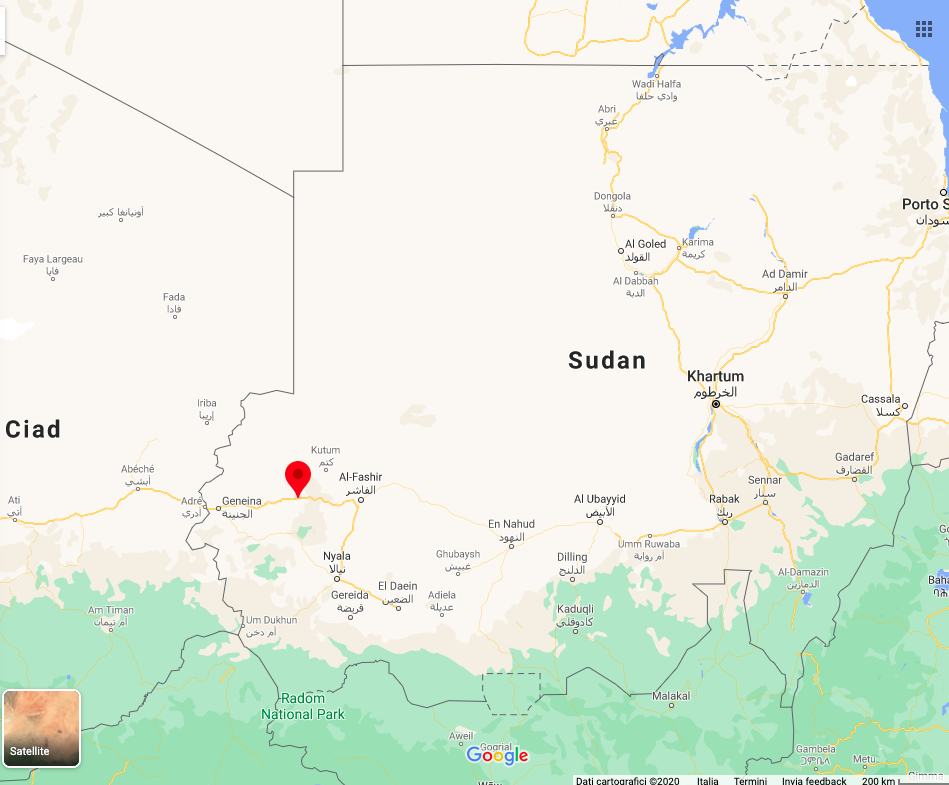 Kabkabyia Locality is in the south-west of Sudan. @Google Maps
COOPI played a key role in the distribution of the Non Food Item (NFI) kits with 5 essential items (jerry can, plastic sheet, mosquito net, soap) to 6670 registered households whose shelters were completely destroyed, and in desperate need of support. Additionally, COOPI donated and distributed 142 Full Non Food Item kits, containing 14 items such as a kitchen sets and blankets, to the most vulnerable families affected who took shelter in primary school 'DOME'. The COOPI response was possible thanks to the project "Emergency intervention to restore water access and foster resilience of refugees, IDPs and vulnerable host communities in North Darfur and Mayo area of Khartoum" funded by the European Civil Protection and Humanitarian Aid Operations (ECHO) and implemented under the coordination of UNHCR, the Humanitarian Aid Commission of Sudan, international and local NGOs.
COOPI has been very engaged from the beginning in the response, and went to site a few days ahead to ensure proper and maximum involvement of all community stakeholders in the preparation and the implementation of the distribution. A distribution committee was formed including: community leaders, protection committees, flood committee HAC, local authorities, Kabkabiya Police, Kabkabiya Resistance Committee.
Kabkabiya town has been affected by heavy rains and flash floods on the 8th of August 2020 affecting an estimated number of 17,658 families according to initial official reports. 6,670 households lost their shelter and about 50 people lost their lives. In addition, an estimated 4,394 latrines and 61 hand dug wells were reported to have collapsed.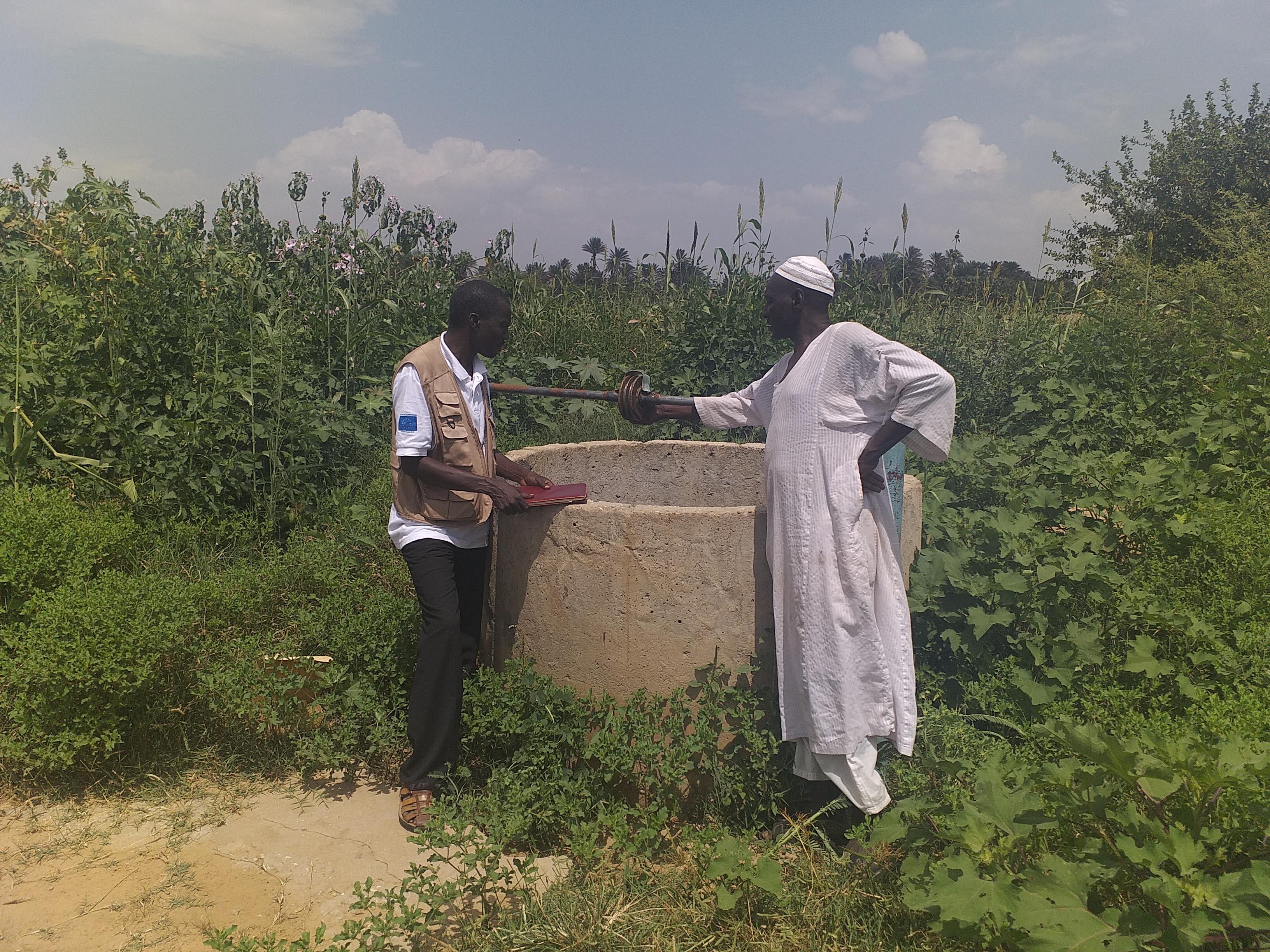 Demages ascertainment
COOPI is already working in the area of Kabkabiya together with the World Food Program (WFP). The distribution was accompanied by hygiene awareness raising and information sessions provided by COOPI Local Hygiene Promotion Officers on the ground. ?After the distribution took place, the COOPI response team stayed for an additional 5 days to conduct more in-depth technical assessments on the damages of the floods to infrastructures (especially water points and latrines) to document further essential needs of the affected people for follow-up distribution. The team assessed the damage of 8 essential waterpoints in the area, providing water to thousands of people.
"At all of water schemes we visited during the assessment, we saw that people are suffering lack of clean drinking water and water borne- disease", says Ramadan Adam Younis (WASH Supervisor COOPI). "There is clear and urgent need for rehabilitation as soon as possible to ensure sufficient access to clean water for the communities, and to prevent water borne disease outbreaks".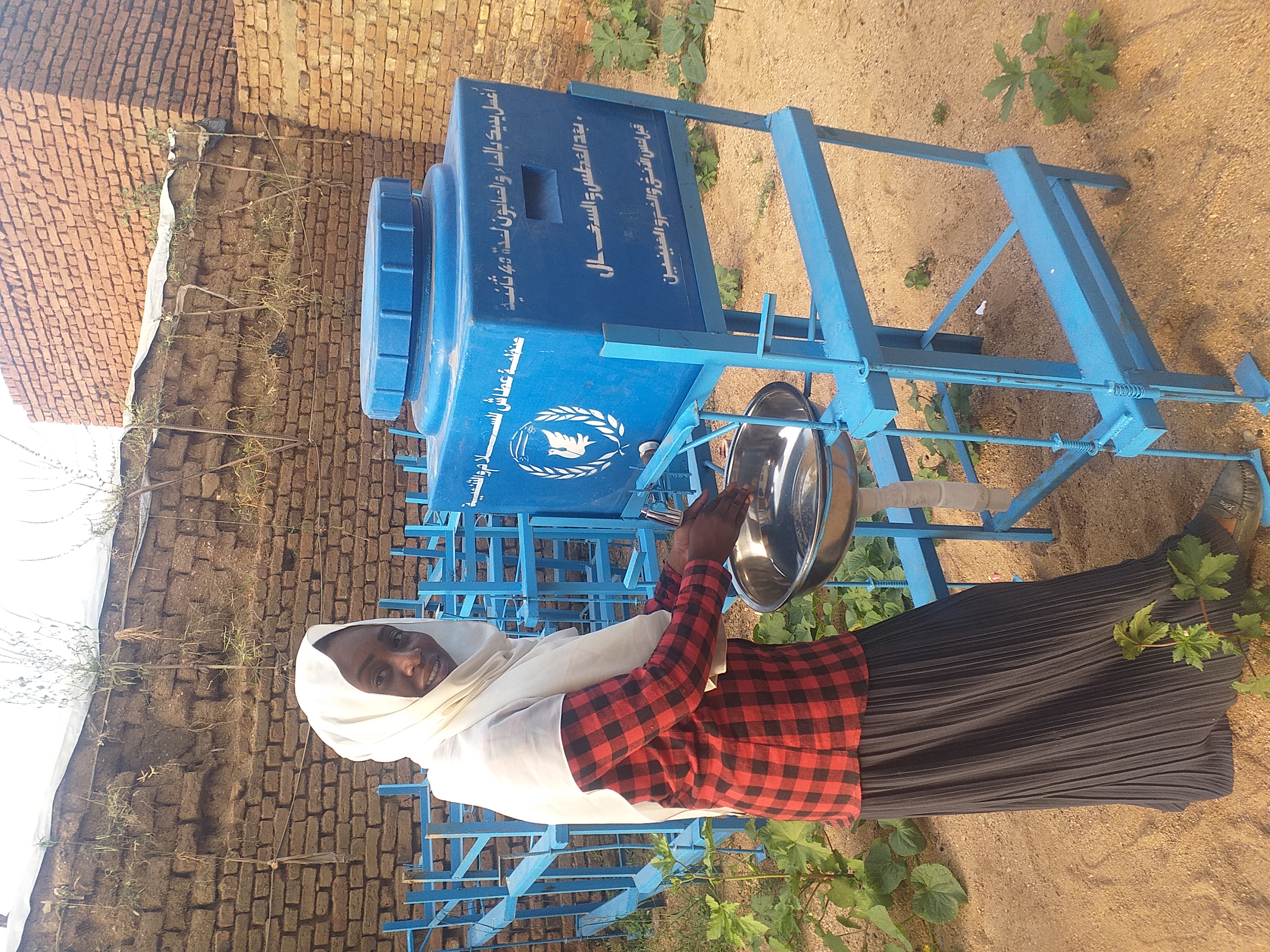 Handwashing and Sanitizers Distribtion
This work and commitment of COOPI to the community in North Darfur was very much appreciated and praised by the communities as the water points are the communities' lifeline, especially now that the rain has stopped and dry season is beginning. COOPI aims to follow up with the rehabilitation of the water points as soon as possible, once funding will be secured to ensure long-term access to water will be restored.