Chad
05-07-2019 | di COOPI
We uphold the rights of children affected by the Lake Chad crisis
On the occasion of the International Day of the African Child, on June 16th, we organised a campaign to raise awareness on children's rights on the areas of intervention of the "Support for the protection of children affected by the crisis in Lake Chad" project.
Funded by the Italian Agency for Development Cooperation (AICS) and in consortium with Action pour la Protection de la Santé, de l'Environnement et de la Lutte contre la Pénurie Alimentaire (APSELPA), the campaign took place from June 17th to June 24th 2019, where 5,238 children, including 2,492 girls and 2,746 boys, participated. The sessions aimed to make them aware of their rights and inform them of the services available in case of need.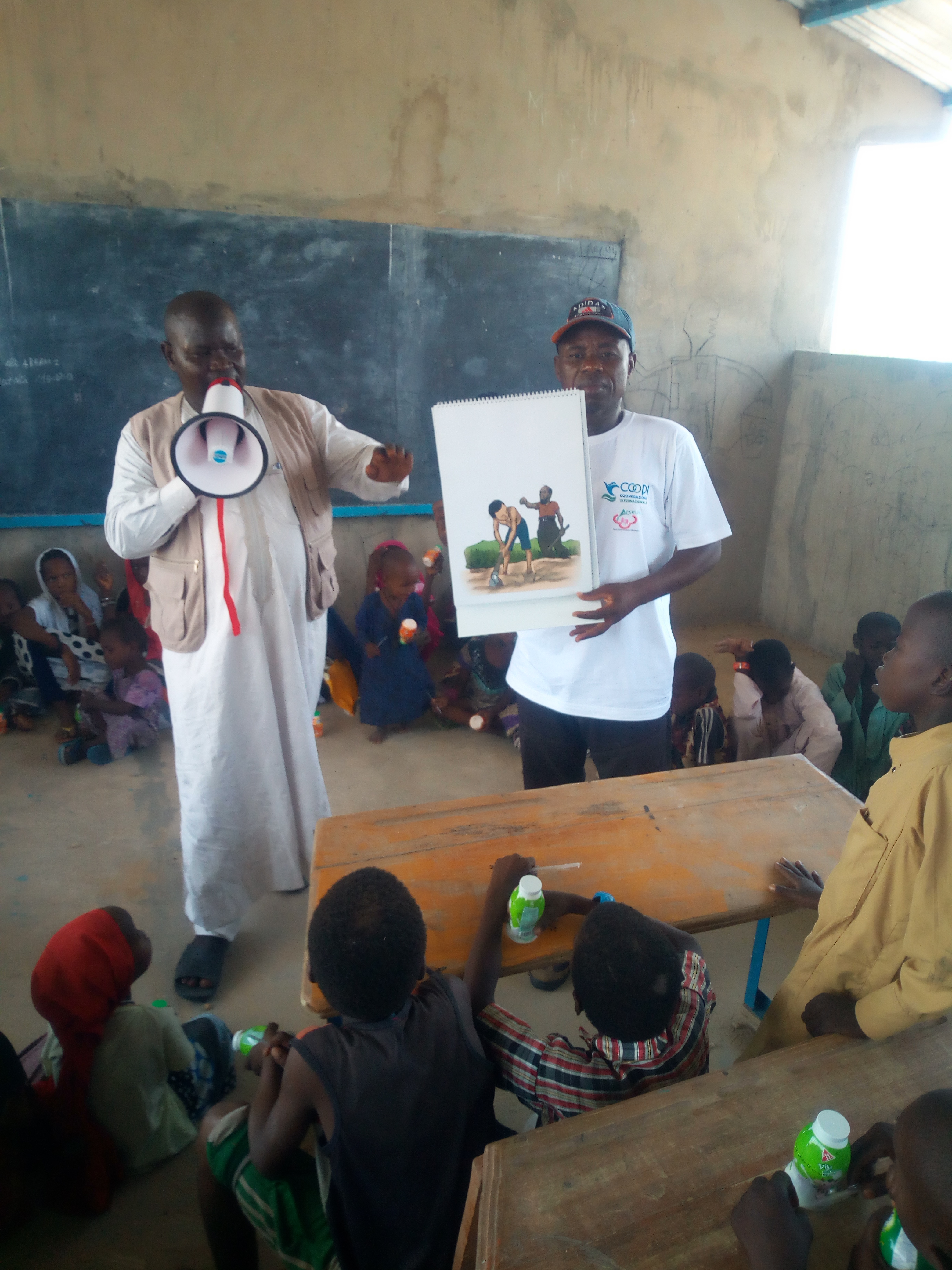 Children awarness session in Madikimerom on June 18th on the importance of education
Right to education and health, right to have a family, a name, an identity and a nationality, right to play, right to access free information and to be protected from corporal punishment were some of the main issues discussed during the awareness sessions.
Role plays, drawings and first-hand stories were used to directly involve the children, who proved to be very curious.
"Why do they force us to work?", "Why do they force us to fight?", "How can we get our birth certificate?", "How can we eat healthier?", were some of the questions raised by the boys and girls during the sessions.
As Veronica Marcon, COOPI Project Leader for Child Protection in Chad points out, "the awareness sessions were also highly appreciated by the parents who understood the importance of children education, more diversified and healthier diet and listening to their children".
"Support for the protection of children affected by the crisis in Lake Chad " project started in March 2019 and aims to promote and protect the rights of children affected by the Lake Chad crisis, i.e. refugees, IDPs and communities' children in the Mamdi department in Chad.
At the end of the project, scheduled for August 2020, we expect to improve the psychosocial well-being of children and to involve the communities members, in order to create and keep a safe environment for children. Following this logic, we will focus on gender equality, girls' education, forced marriages and gender-based violence, so as to ensure the beneficiaries' protection and dignity and allow them to access medical care and basic services without being discriminated against.