Cameroon
31-07-2020 | di COOPI
Cameroon. Students pass the secondary school entrance examination
Cameroon – Students of the remedial course organized in the framework of the European Union Humanitarian Aid (ECHO) funded project passed the secondary school entrance examination. In total 19 students took part and passed this exam which is organised every year to identify those students that can continue studying once they finish elementary school.
Since July 2019, COOPI is implementing the project "Support for formal education services in the Extreme North of Cameroon, to ensure the education of vulnerable girls and boys" supporting reintegration into the school of those children who abandoned school and belong to poor families either are displaced, orphans, with disabilities or separated from their families.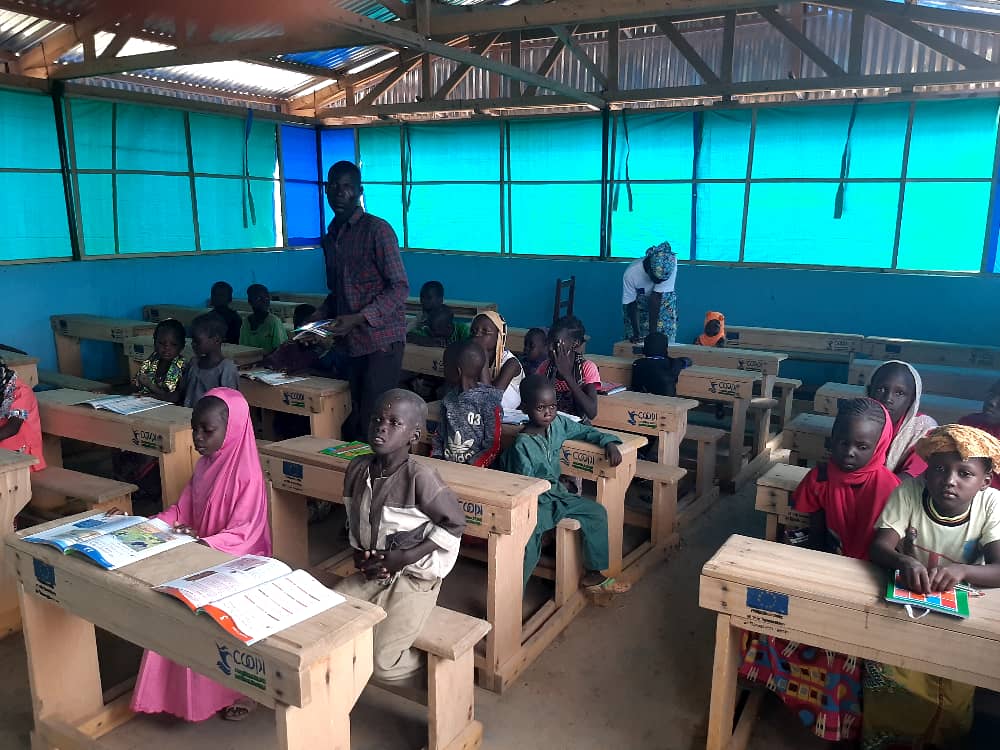 The course's class
The course, started in December 2019 and finished in March 2020, took place in the public schools of Hié-Alifa 1 and Hilé-Alife 2, three times per week with classes of three hours each.
100% of the students of the school Hilé-Alifa 1 (12 students, whose 6 are displaced and 6 are members of the hosting community) passed the exam. Among these 6 are the vulnerable students who took part in the remedial course. Among them, Marc*, 13 years old and orphan of his parents both killed by Boko Haram terrorists. Marc passed the exam with an average of 14 out of 20 being one of the best students in his class.
At Hilé-Alifa 2, seven students passed the exam. 5 of them (2 displaced and 3 members of the hosting community) previously abandoned school. COOPI identified them and took them in to charge. They all passed the exam after participating in the remedial course.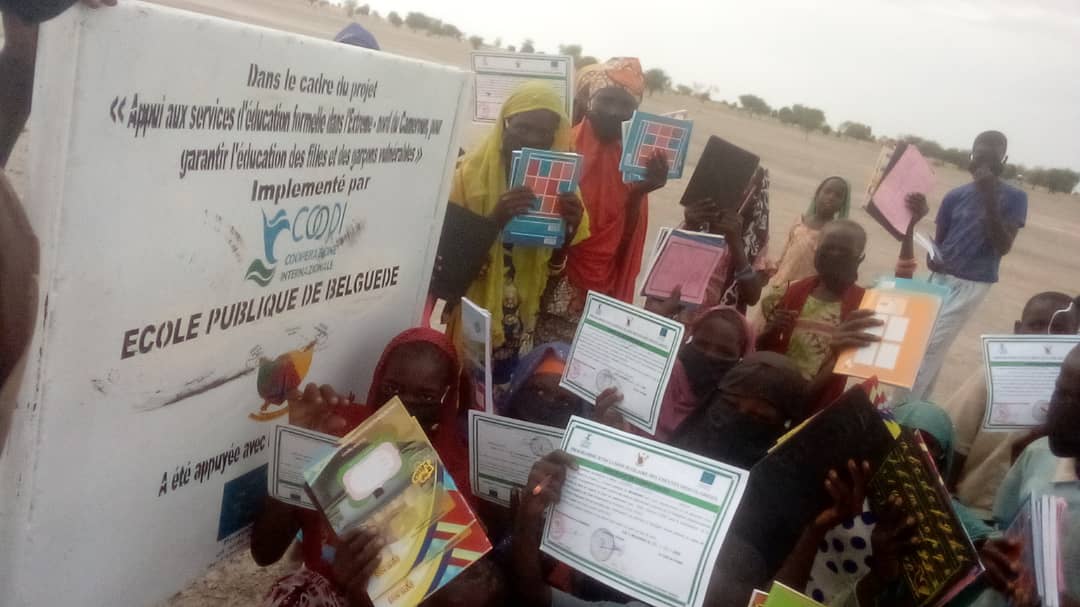 Children who passed the course
Luc*, 14 years old and displaced, is a beneficiary of the project. Before COOPI intervention and the remedial course, he struggled in reading and writing. Thanks to the support received, he enhanced his abilities and he passed the exam. Even Sophie*, 13 years old, disciplined, studious and the only girl on the course, she was the only girl to pass the exam.
Thanks to this project and the support of the European Union Humanitarian Aid, COOPI is committed to promoting the social inclusion of the most vulnerable children who have dropped out of school. Besides, COOPI, strengthens the skills of teachers and ensures their monitoring by inspectors.
We thank Tenainya Patalet Levis, Animator of the Hilé-Alife Zone under the coordination of Sylvestre Woumbondi.
*the name is fictional to protect the identity of the child.