Central African Republic
03-04-2019 | di COOPI
CAR: Women are the true backbone of food diversification
In the Lobaye prefecture in the Central African Republic, women are playing a key role in the community's agricultural production and food security and their income is a valuable livelihood for their families.
This is why women were the direct beneficiaries of the training programmes on nutrition and food security organised during the International Women's Day, as planned by the Italian Agency for Development Cooperation, AICS-funded project, "Support for the resilience of vulnerable farmers and stockbreeders in southern Lobaye".
On March 8, in the municipality of Mbaïki, we organized an awareness event to promote food diversification, with the participation of our partners ANDE (Agence Nationale de Développement de l'Élevage) and ACDA (Agence Centrafricaine pour le Développement Agricole) and radio Ndèkè-Louka.
25 leader women from the Mbaïki community were the true backbone of the event and they contributed to:
sensitize participants to the different types of food needed to prepare complete and balanced meals;
teach best practices related to culinary preparation;
promote good hygiene practices, such as the importance of washing hands before handling food.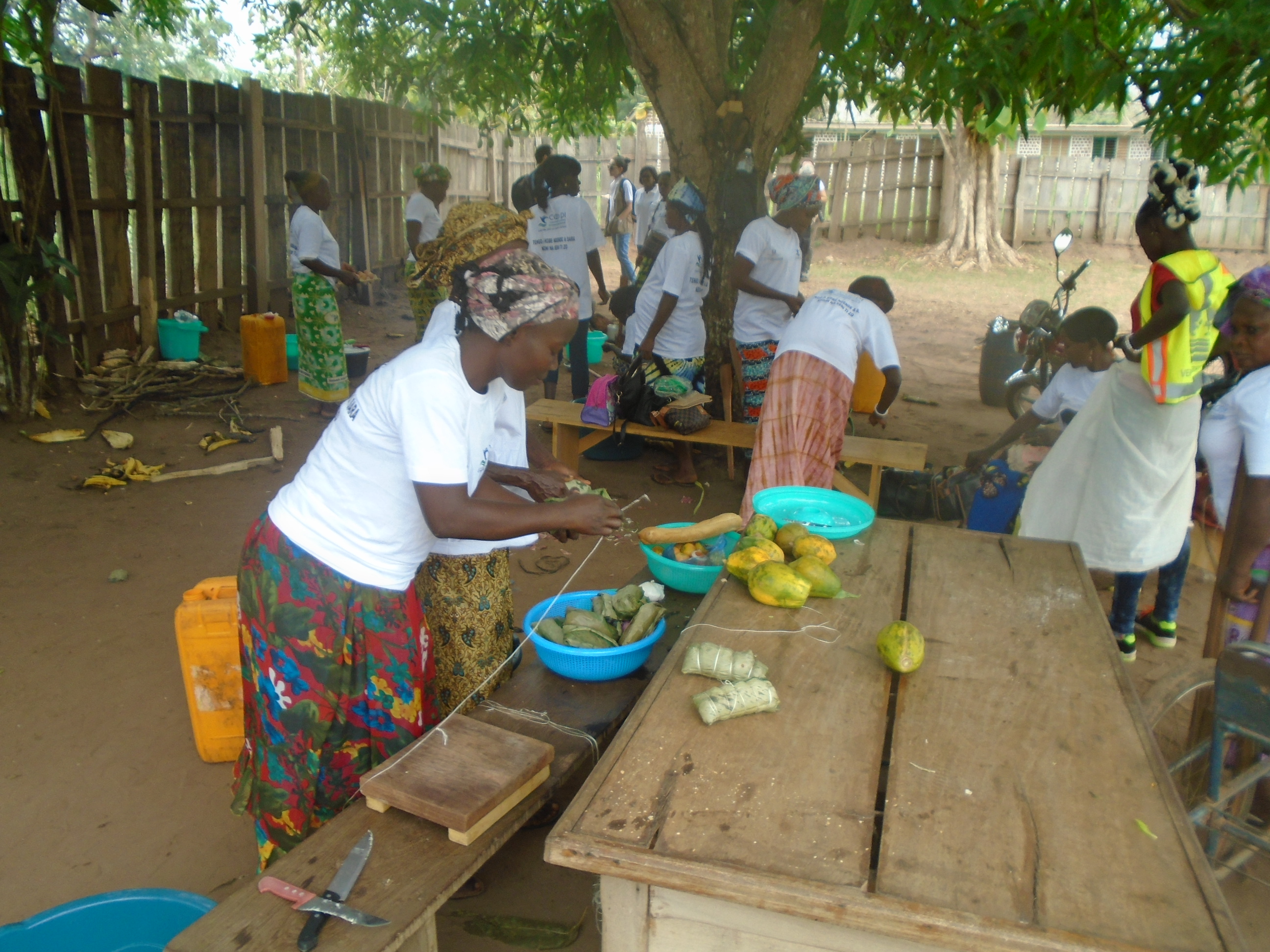 Some of Mbaïki women leader are preparing food
Make participants aware of the importance of the different nutrients, such as animal proteins, vitamins, minerals and fats, for a healthy and balanced diet, was one of the main focus of the meeting.
To simplify learning, posters and illustrations on culinary activities were displayed to promote a healthy diet and raise awareness about malnutrition. To better encourage food diversification, a theatrical performance was staged by the group of local actors, les trois doukés.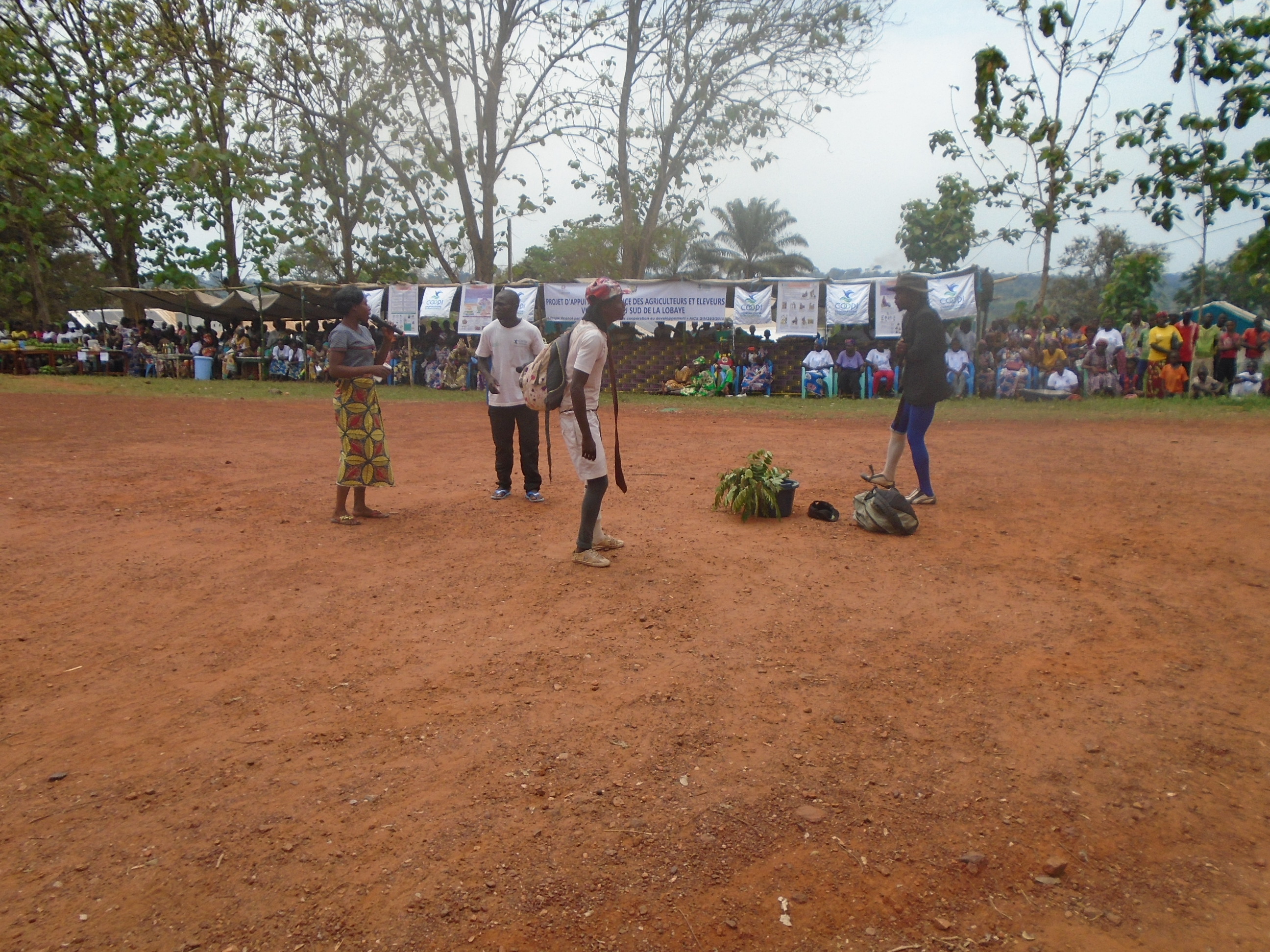 Theatrical performance of les trois doukés about food diversification
We would like to thank the Mayor of Mbaïki, Kiki Pascal, the Prefect of the Lobaye Bangue-Doungoupo Françis and the Regional Director of Agriculture, Achengue Amelia, who made this event possible.