Chad
03-12-2020 | di COOPI
Chad. COOPI rebuilds the educational spaces destroyed by heavy rain and wind
In the framework of the project "Support for inclusive and quality education and protection of displaced and indigenous children affected by the Lake Chad crisis", carried out in consortium with Humanity & Inclusion and funded by the European Civil Protection and Humanitarian Aid Operations (ECHO), COOPI - Cooperazione Internazionale works in the field of emergency education in favor of communities of Internally Displaced People (IDPs) forced to flee their homes by the Lake Chad crisis.
In particular, the project aims to improve sustainable access for the most vulnerable boys and girls (including children with disabilities) to inclusive, safe, quality learning opportunities that are adapted to their needs, relevant and conducive to their protection, in an environment that ensures their physical and emotional security.
Educational activities take place in Temporary Learning Spaces (TLS) and provide informal, inclusive and sensitive schooling for children with special needs. They are implemented by community teachers and directly involve the communities, particularly through Parents Associations. Unfortunately, the heavy rains fell between June and September 2020, as well as particularly strong winds, damaged these temporary learning spaces, compromising the resumption of classes for the academic year 2020-2021.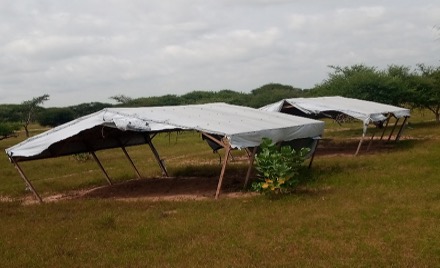 Melea TLS, Lake Chad Province, demaged after heavy rains and winds. The cover photo represents the same TLS under reconstruction.
To alleviate the urgency of reopening of classes, 9 of the most damaged TLS have being rehabilitated or rebuilt with local tools and the active participation of communities. Despite the still precarious situation of these communities, the new allocation of equipment, textbooks and kits should enable students to resume classes and then return to formal school.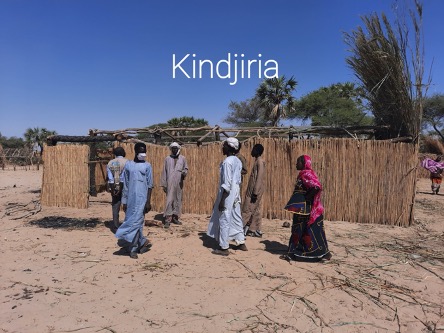 Above the temporary learning space (TLS) of Kindjiria, province of Lake Chad, in the process of being rehabilitated. In the following picture the same dilapidated space after the rains and winds of June - September 2020.