Chad
08-10-2021 | di COOPI
Chad. With AICS, new child-friendly spaces
According to OCHA's Humanitarian Need Overview published in March 2021, due to recurrent violence, crime, forced displacement and the resulting loss of reference points, there are currently 540,000 people in Chad in need of economic, social and psychological assistance. Children and adolescents are the most affected category, as they are most exposed to rights violations, forced recruitment into armed groups active on the territory, sexual violence and separation from their families.
Since March 2020, COOPI - Cooperazione Internazionale, thanks to Italian Agency for Development Cooperation (AICS) funding, has been carrying out the project "Peace building: protecting the rights of the most vulnerable groups in the department of Mamdi, Chad", to encourage their protection and promote respect for human rights.
Among the many initiatives carried out in favour of the youngest, the psychological support given to young beneficiaries and members of their families and communities who present post-traumatic symptoms stands out. In order to identify them, the project staff, made up of 8 psycho-social animators, an activity supervisor and a psychologist, periodically organise play and recreational activities in the Multipurpose Centres and Children's Friendly Spaces (specially built in the 13 beneficiary localities); through games, drawings and other activities, the team identifies signs that can be traced back to past traumas, organising individual counselling sessions. The project psychologist in charge of the activity provides active listening and emotional support to help the survivors recognise their suffering, express their emotions, identify problems and find solutions.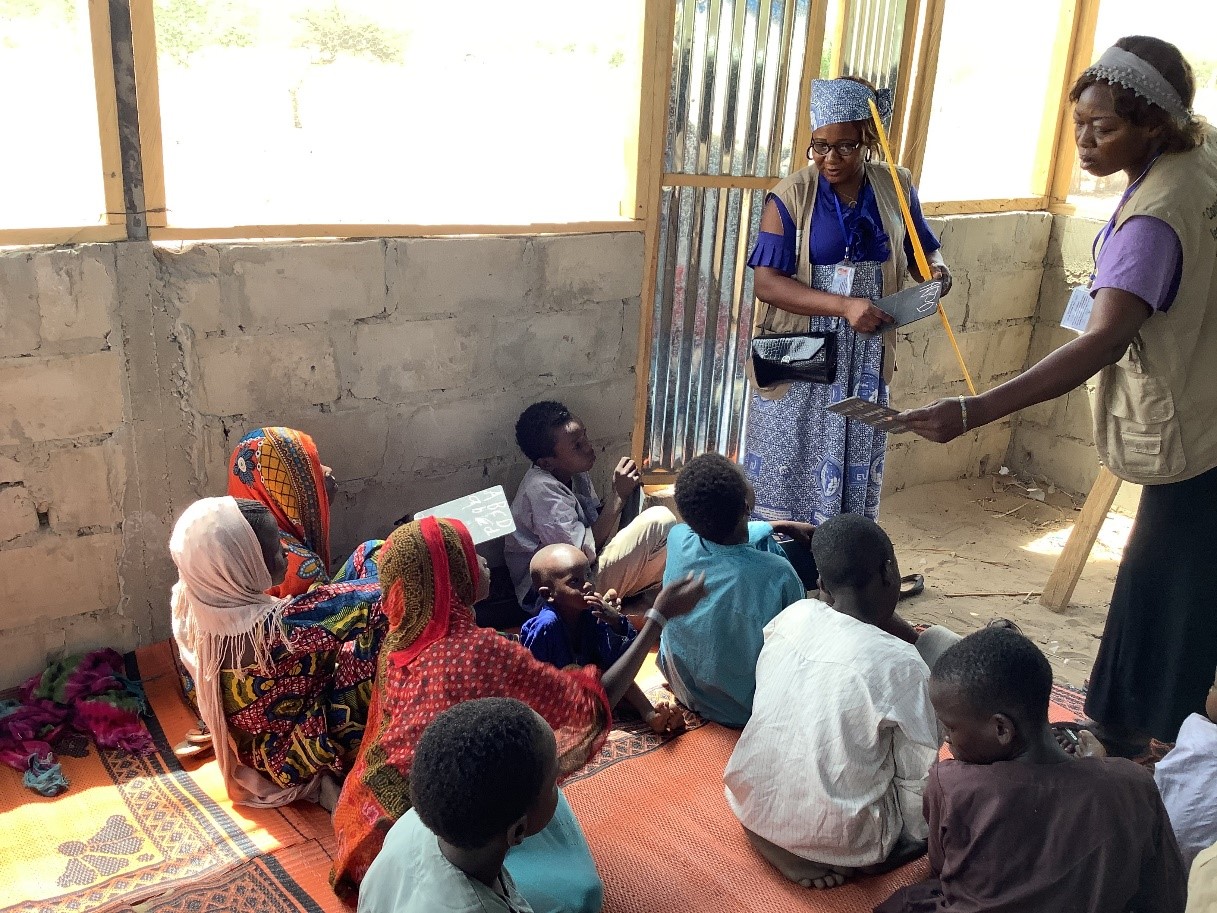 Flavio Boffi, COOPI project leader, explains:
"The immediate effects that result from sessions with a psychologist are several: patients feel safe, establish a connection with the interlocutor, accessing both emotional and physical and social support and recovering, with time, a feeling of control over their lives."
The Department of Mamdi is one of the most remote areas of Chad; here there are no structures suitable for the comprehensive care of psychosocial and medical needs of the population. COOPI works with AICS to ensure that those in greatest need are not left behind.