Peru
30-07-2020 | di COOPI
Covid-19. In Peru, we distribute kit to indigenous families in the Amazonia region
COOPI, in collaboration with UNICEF, distribute hygiene kits to more than 2,800 families who belong to the 80 indigenous communities who live the north-eastern Amazon region of Loreto, Peru. The activity is part of the project "Humanitarian assistance to indigenous communities in Loreto in response to the COVID 19" implemented by COOPI since the beginning of July 2020 and funded by UNICEF.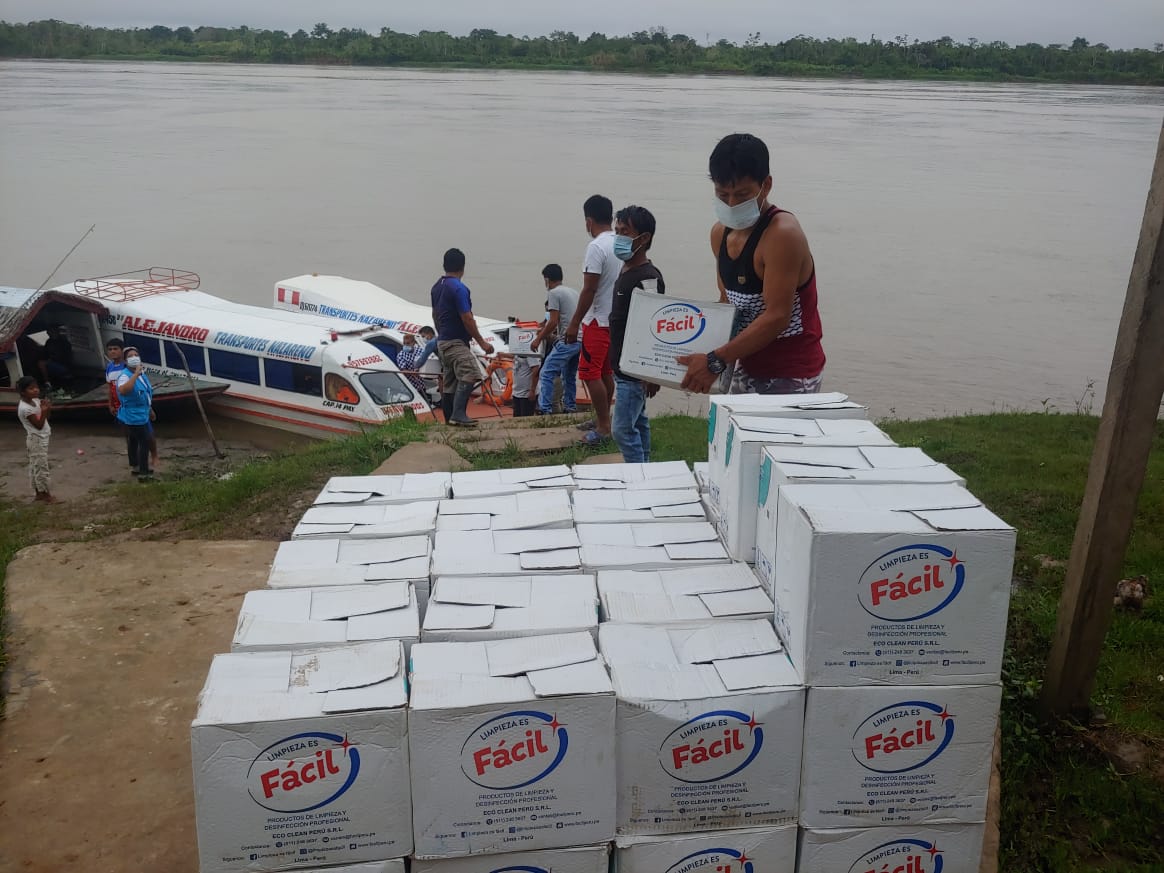 Kits' distribution
Kits, composed by hygienic tools such as soap and sanitizers, are fundamental for indigenous people to prevent the spread of the virus. Indeed, the project wants to enhance the prevention measures implemented by the indigenous families residing in Nauta and Urinas. Thus, other thank kits' distribution, COOPI is sharing key messages such as the good hygiene practices that should be implemented to protect themselves by possible infection.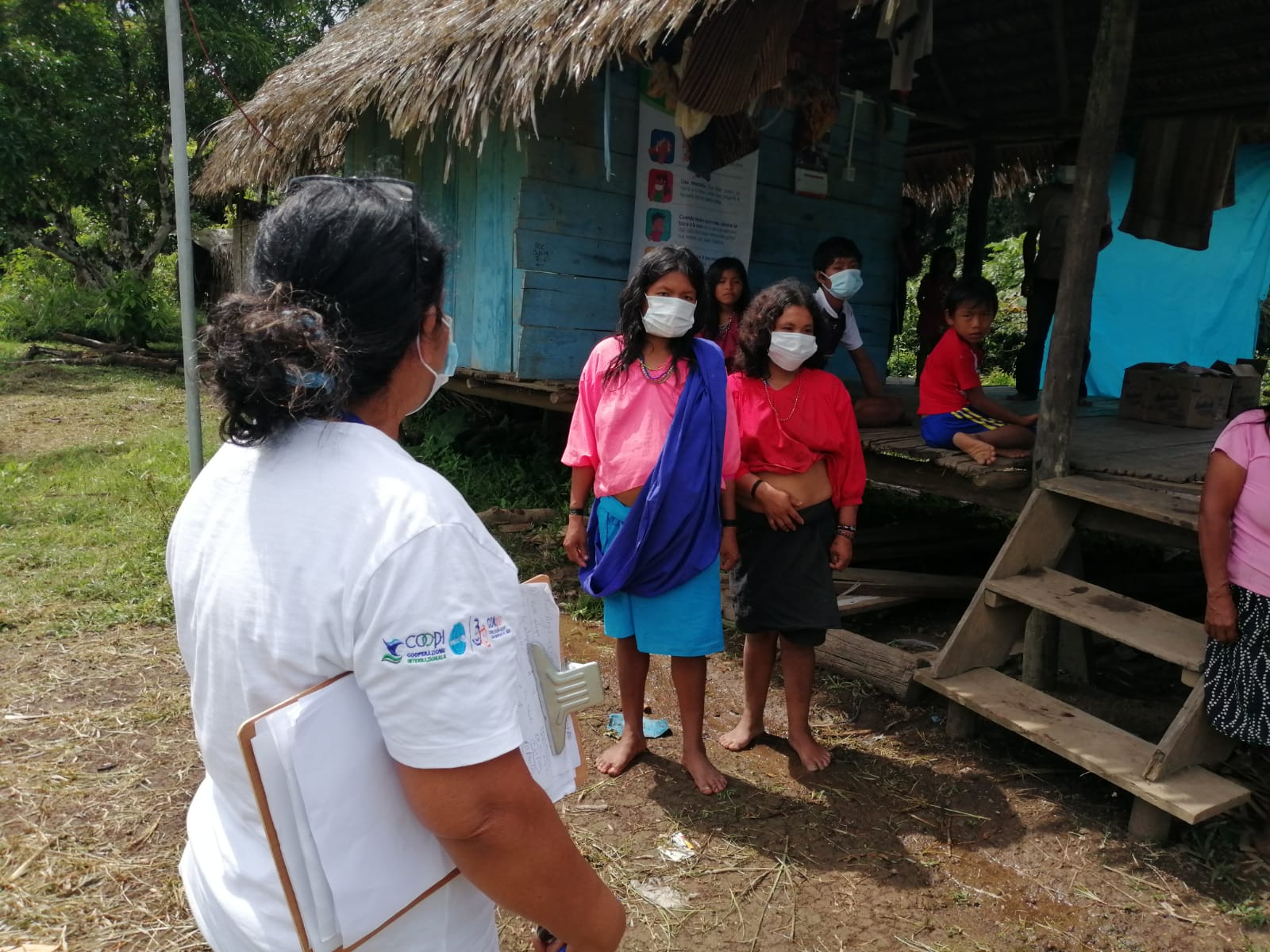 Awareness in San Pedro de Chambira
After Covid-19 outbreak, numerous indigenous communities decided to isolate to prevent infections. However, this choice cut the communication with towns, limiting possibilities to received updates and useful information to face the pandemic emergency. COOPI is committed to acting as a middleman for the communities, supporting and providing them with the right tools and information.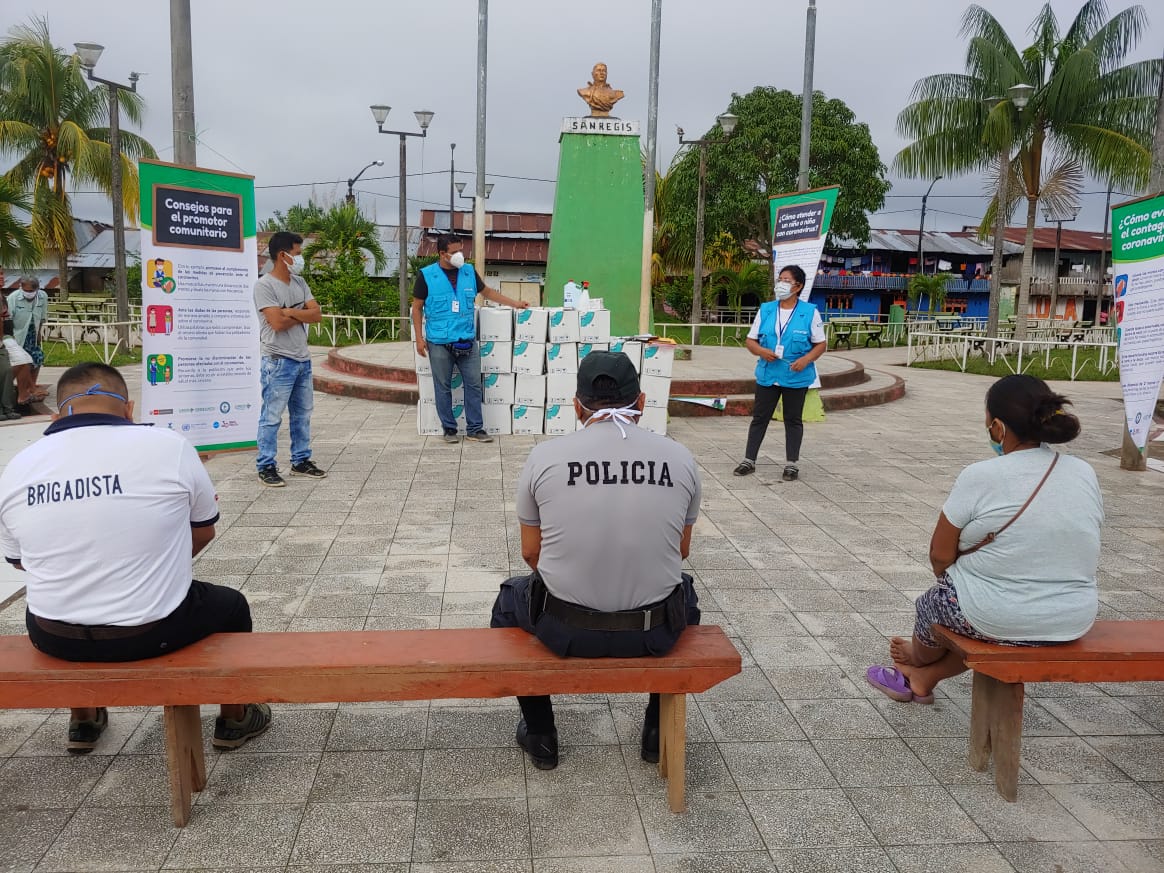 Kits' distribution in San Regis
In the latest weeks, COOPI staff distributed more than 600 kits in different communities (Villa Canaan, San Jacinto, 23 de Junio, San Regis) addressing even the most remote areas such as Las Petroleras, Nuove Reforma or Bellavista. Thanks to UNICEF support and the collaboration with the local government of Loreto and with the indigenous associations – such as the Cocama and Acodecospat Indigenous Federation – COOPI continues supporting the most vulnerable indigenous communities.