Italy
15-04-2020 | di COOPI
Covid-19: the commitment of COOPI people
"Now I'm available. I will cover the shifts of the doctors who will finally get some rest, after the great wave from Covid-19". Claudio Ceravolo, 72 years old, president of COOPI, is speaking. For thirty years in service at the Hospital of Crema, where he held the position of head of the oncology centre, he retired in 2013.
"From 5 to 19 March, I worked every day - Saturday and Sunday included - at the Triage of the emergency room in Crema, with the aim of identifying infected cases. I had maintained strong friendships with former colleagues, so when it became clear that the scale of the epidemic was "blasting" the emergency room, I had a brief telephone conversation with the medical director to say 'if you need to, I'm here'. The next day I was already wearing my gown".
"Then, unfortunately, the Coronavirus affected me too: I had limited interstitial pneumonia, without respiratory compromise, and I had to do my quarantine period. Now I'm fully recovered and I'm back at the hospital's disposal."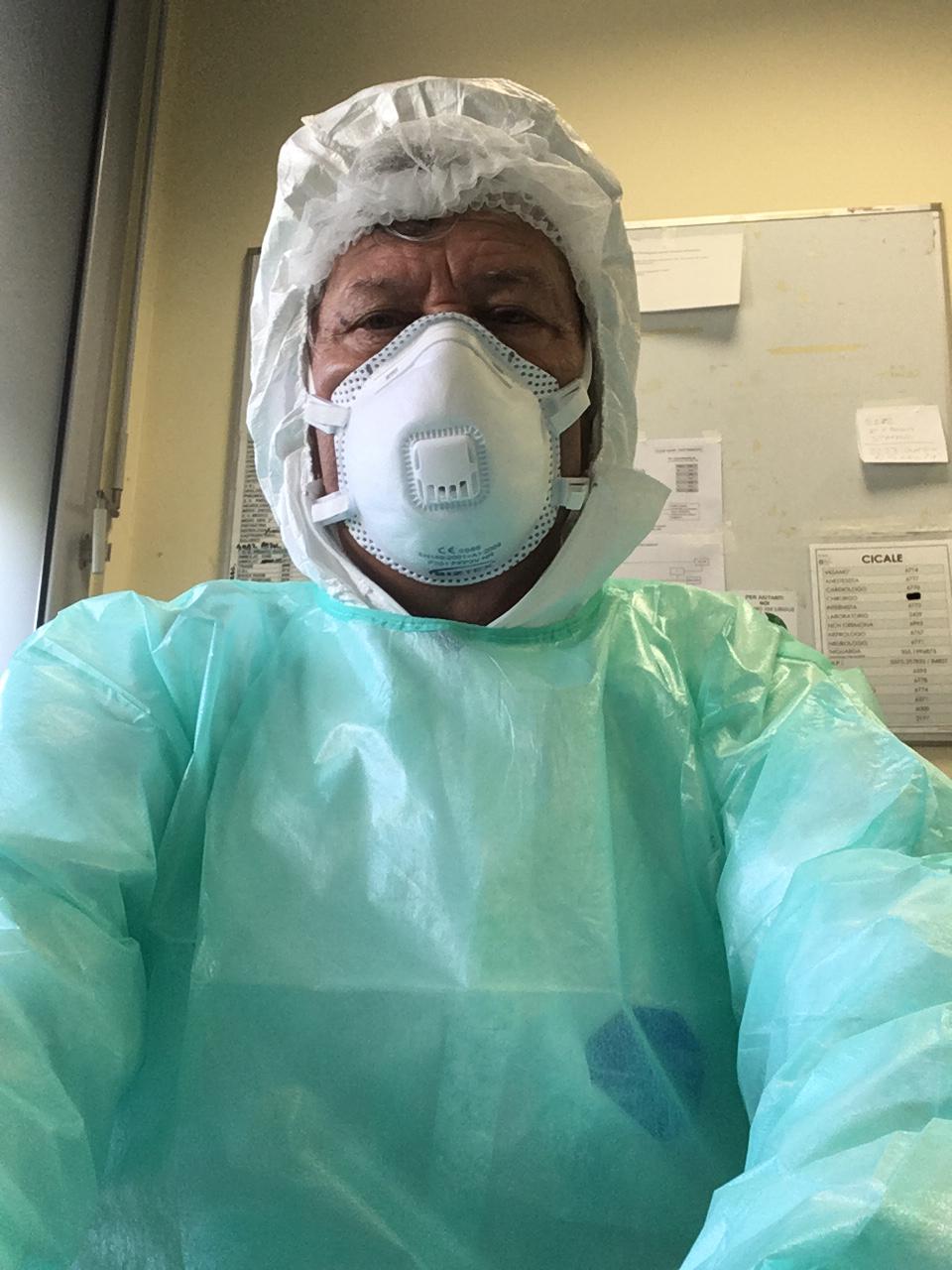 Claudio Ceravolo working at Crema Hospital
Claudio Ceravolo is not the only person at COOPI to have responded to the crisis, even though his story has attracted more interest from newspapers such as Vanity Fair and Vita.
In the hospital of Legnano, the 67-year-old Paolo Viganò works as head of the Infectious Diseases Department. He is a founder member of COOPI. The extraordinary thing is that Paolo, while acting in the front line against COVID, has found time to give a hand to our organization.
"Covid-19 arrived as unpredictable as an avalanche: on February 21st, we were all happy and content (so to speak), while the next day we were in the Lombardy Region, together with other experts in hygiene and epidemiology, trying to stem a problem that at that time seemed to belong only to Codogno.
Then in our hospital in Legnano, we admitted the head physician of Alzano Lombardo (the hospital in province of Bergamo become an outbreak of the virus) and from there, we began to guess what would happen next. A week later, an emergency exploded in Bergamo. Our hospital, first affected marginally, was then dedicated only to Covid-19 subjects".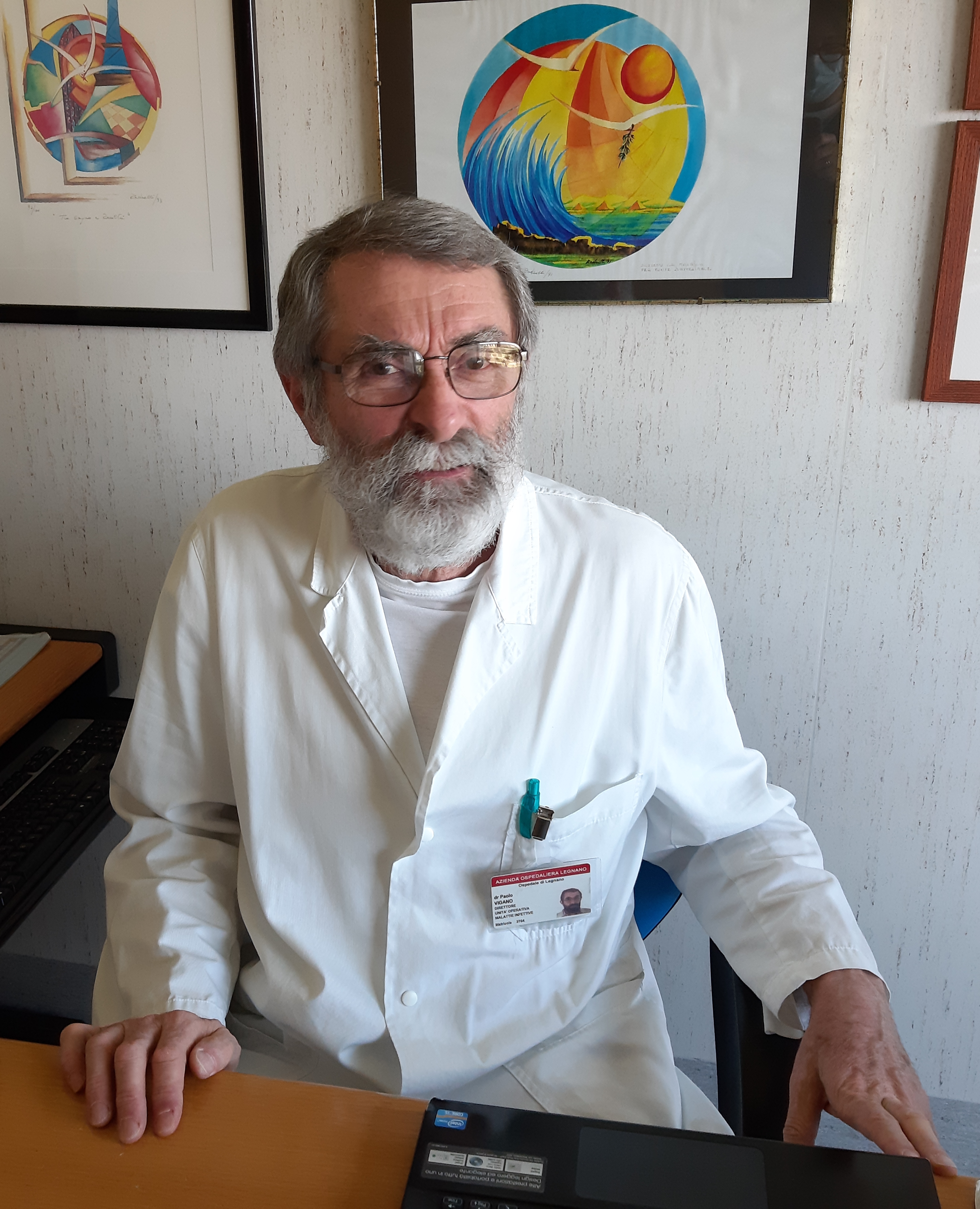 Paolo Viganò for COOPI
In all this marasmus, you managed to make time for COOPI. How did you do it?
"COOPI director, Ennio Miccoli called me, telling me that, since Claudio Ceravolo was ill, the organization needed a point of reference for the countries (the country coordinations), an expert who could resolve some doubts and advise on the most correct way to intervene. Since then, every evening for more than ten days, I connected with Dr. Hubert, chief medical officer in Niger. I realized that, with COOPI as well as in the lane, what is most needed is to talk to someone, confront each other, feel reassured".
Another part of COOPI that has been very involved, on another hot emergency front, is the volunteers' group from Brescia. All the volunteers have taken action: those to report people in need to the social services, those to buy and deliver medicines and food to neighbours and sick elderly people, those to support separated mums and dads, those to return to hospital from retirement - just like our president Ceravolo.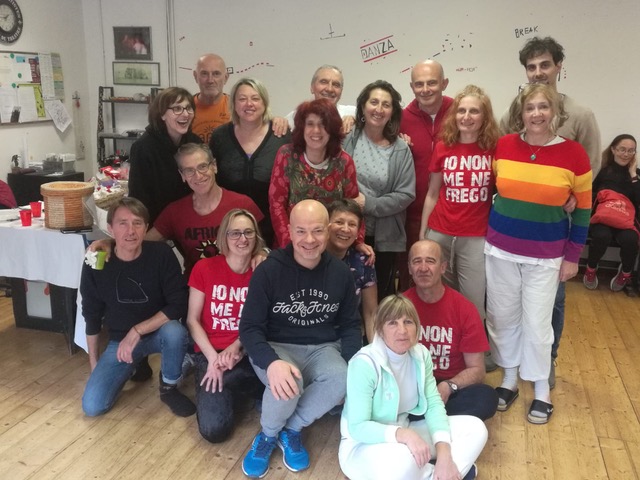 COOPI volunteers in Brescia
Even among the employees and collaborators of COOPI Milan office, there is no lack of examples of spontaneous activism. Clara Tripodi, from the communications and advocacy office, bakes cakes that she sends to the ward through her parents who work in "Covid" hospitals. A colleague, who wants to remain anonymous, provides reconditioned computers to families who need them, to ensure the distance education of their children. Uberto Pedeferri, COOPI area manager, takes on the role of "wash expert" when he goes shopping for his elderly neighbour, who - due to health problems - can only drink one type of mineral water.
And borrowing Uberto's own words, we can conclude that these little stories are a mirror of what is happening at a macro level: they are stories of solidarity, of undeclared civil commitment, of mutual support that make Italy a better place to live.