Ecuador
23-11-2020 | di COOPI
Ecuador. COOPI participates in the workshop organised by UNICEF on water and hygiene
Last Friday 6 November, COOPI – Cooperazione Internazione took part in the virtual workshop organised by UNICEF Ecuador within the project "Covid-19, Strengthening the health and population of Muisne and Pedernales in terms of water, hygiene and sanitation", carried out with funds from the United States International Development Agency (USAID) and the Department of Civil Protection and Aid Operations of the European Union (ECHO).
It was an initiative to explain and exemplify the purpose and conditions of the project with the aim of establishing programmatic and methodological agreements within the Water, Sanitation and Hygiene (WASH) intervention strategy. In this sense, the workshop was attended by the national and area directors of the Ministry of Economic and Social Inclusion, the Ministry of Public Health and the Ministry of Education.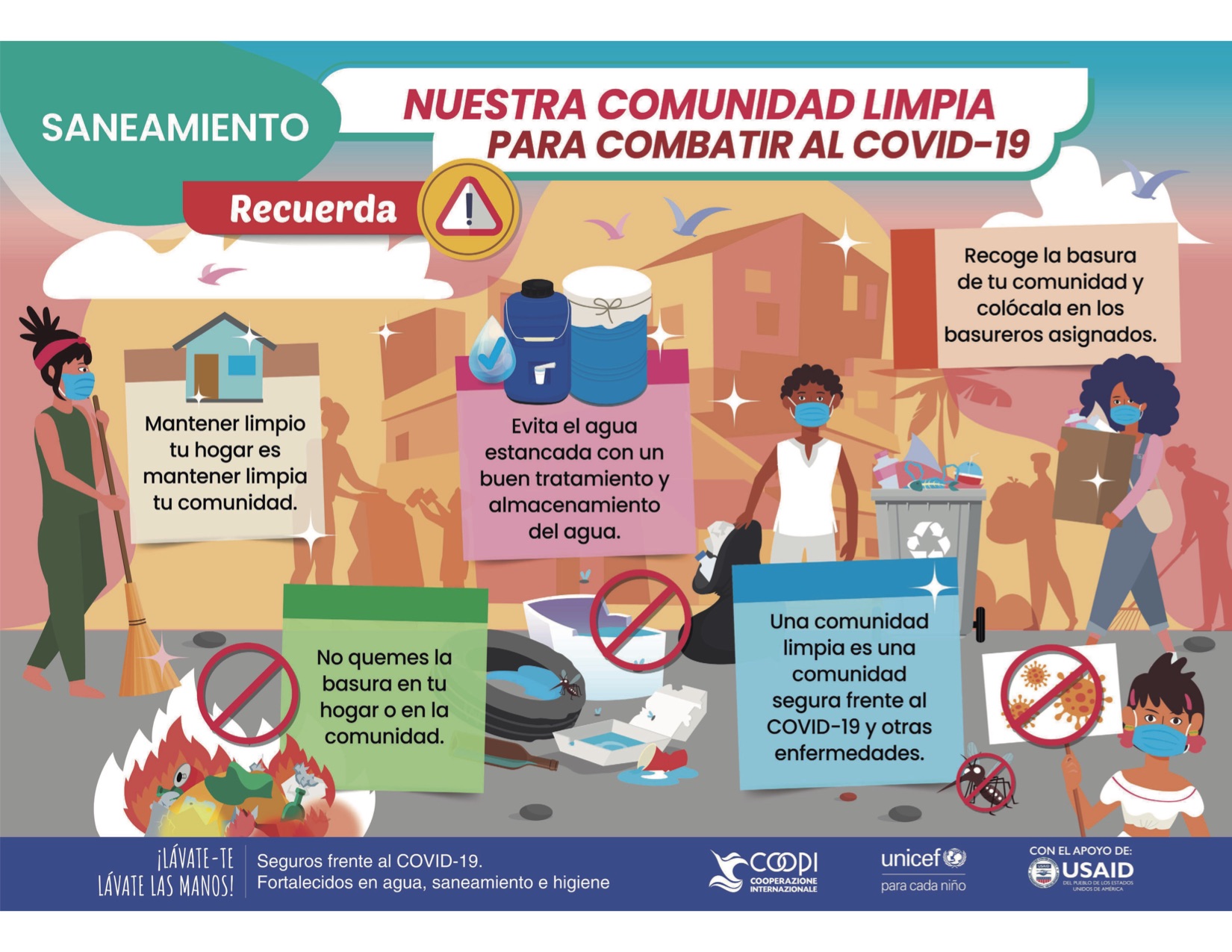 This project aims to improve access to sanitation in vulnerable rural and urban communities, primary health care facilities, children's development centres and educational institutions. Therefore, given its current experience through the above-mentioned project that it is implementing together with UNICEF Ecuador thanks to funding from USAID, COOPI presented its work around the WASH FIT methodology, which the organization applies through the training of workers in parish health facilities in Esmeraldas and Manabí provinces.
In 2020, COOPI is present in Ecuador and is involved in several humanitarian assistance and response programmes for the population on the move, in the context of the COVID-19 emergency.