Guatemala
20-10-2021 | di COOPI
Guatemala. Catalina is young, female and indigenous. And she heads the municipal food security office
Catalina is 27 years old and she is one of the ethnic Mam women from the municipality of Colotenango (Guatemala) who participated in a food and nutrition security training course organised by COOPI in the region of Huehuetenango. After successfully completing her training, Catalina was selected to head the DIMSAN (Municipal Directorate of Food and Nutrition Security) office in her own municipality, becoming an example to all the other women in the community.
Catalina says:
"I consider my training an experience of great stimulation and learning. Now I have the opportunity to put into practice what I learned, planning the different activities on food and nutrition security that the municipality of Colotenango promotes, in order to provide concrete help to citizens in a vulnerable condition".
He adds:
"Unfortunately, my community has insufficient access to varied and nutritious food and this irreversibly damages the growth of children, compromising their brain development and increasing the possibility of suffering from serious infections due to the weakness of their immune systems".
Through her position at DIMSAN directorate, Catalina can reach out to other women, making them aware of the importance of proper nutrition for them and their children, and informing them of their right to participate in public decision-making to ensure the well-being of their families.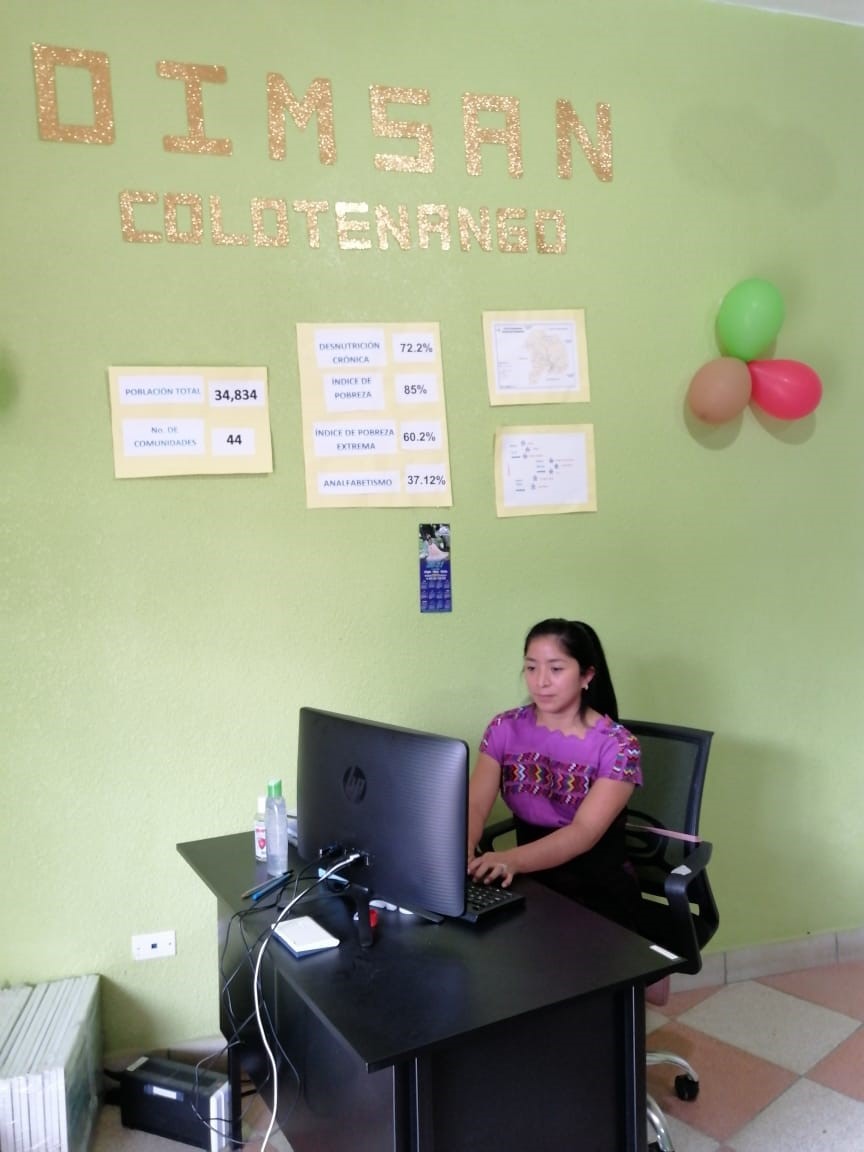 Catalina is a beneficiary of the project "Mam municipalities united for a good governance in favour of the quality of life and the Food and Nutritional Security of their inhabitants", financed by the European Union and implemented by COOPI in the Huehuetenango region. The project aims to strengthen good governance in two Mam municipalities in northwest Guatemala, generating inclusive public policies and ensuring sustainability and respect for the rights of indigenous peoples.
Catalina describes herself as grateful to COOPI and its local partners (MAMSOHUE and the municipalities of Colotenango and San Gaspar Ixchil) for contributing to the equitable and sustainable development of her municipality, by encouraging the empowerment of women and generating a positive impact in young people who, like her, are eager to contribute to the improvement of their community.
Social and economic inequalities, together with climate change, are at the root of the severe food and nutrition insecurity that still affects Guatemala. For this reason, COOPI implements humanitarian aid projects in seasons of acute hunger, developing in coordination with local authorities, actions for the governance of Food and Nutrition Security (FNS) and increasing capacities for transparent, equitable and sustainable management.