Chad
23-08-2022 | di COOPI
Lake Chad. Fighting drought through sustainability
As of October 2021, COOPI - Cooperazione Internazionale is implementing the emergency project "Supporting access to water, hygiene education and respect for the environment. A DRR approach" with the support of the Italian Development Cooperation Agency in the Lake Chad region, a territory plagued by water scarcity and desertification. As the title suggests, this project adopts a DRR (Disaster Risk Reduction) approach: this means that, before proceeding with the design and construction of wells, latrines or the planting of trees, the main focus is on the identification and assessment of disaster risks, a fundamental step in reducing their impact.
In recent months, thanks to an analysis carried out with the help of Action Contre la Faim to establish the salinity and abundance of water in the area, COOPI has achieved important goals: the installation of 13 wells, 26 latrine blocks and 24 taps, connected to the wells, from which drinking water can be obtained. The wells are solar-powered ones, in order to be sustainable and independent from electricity, which is often absent in the area. The latrines were built using durable materials. They are differentiated by gender and also accessible to people with disabilities. Finally, the taps allow all beneficiaries access to clean water on a regular basis.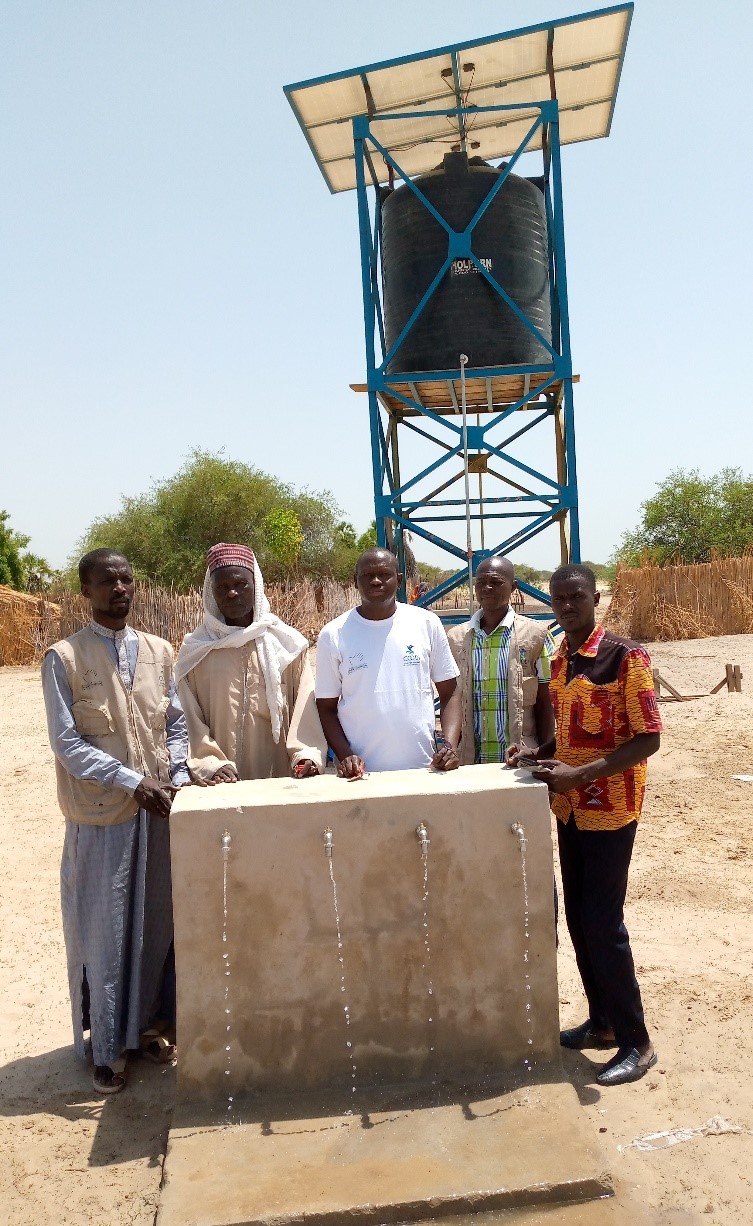 One of the problems with this type of intervention is the lack of maintenance once the project is over. Therefore, in order to ensure the durability of the works carried out, management committees were created and formed to oversee maintenance, report any faults during the course of the project and, subsequently, find means to keep them operational. In addition, in order to prevent possible risks, the heads of the committees created emergency preparedness plans, especially useful for the summer season, which in Chad corresponds to the rainy one.
Furthermore, activities are carried out in health centres and schools in the area. These are mainly awareness-raising sessions on menstrual hygiene, conducted with the help of the students' mothers' associations. During these meetings, in addition to discussing the importance of non-discrimination and personal hygiene, dignity kits, consisting of washable sanitary towels, soaps and spare panties, are distributed.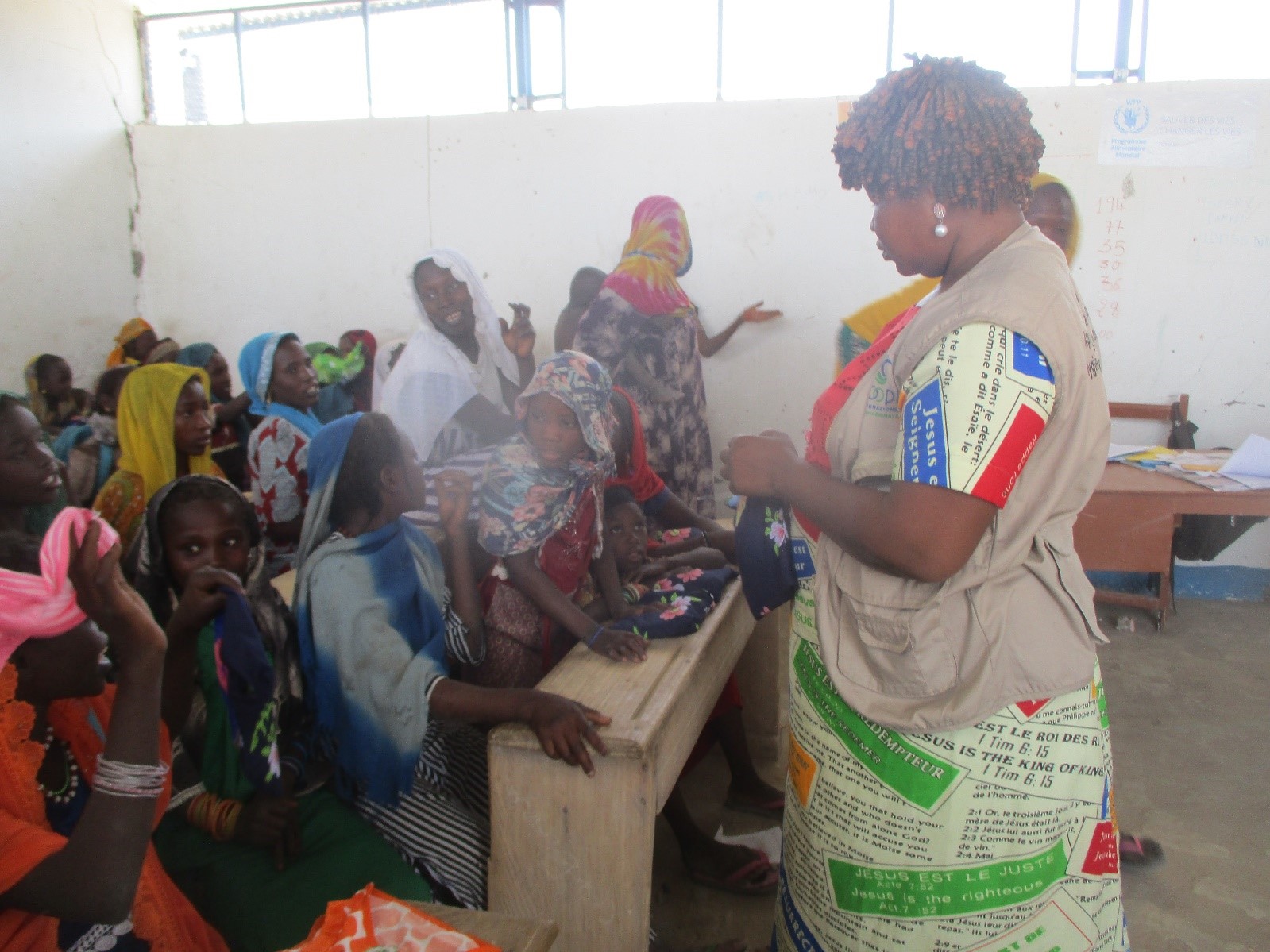 Regarding environmental protection, after setting up local committees to identify the most suitable areas for planting, 3,500 trees were planted in areas where desertification was in a very advanced state. Community awareness sessions also took place about the best way to cut branches for cooking and how to use as little wood as possible to cook food. To achieve this, workshops were held in August to teach how to build improved cookstoves, that are fireplaces that require the use of a low amount of firewood, due to their ability to concentrate smoke in a well-enclosed space.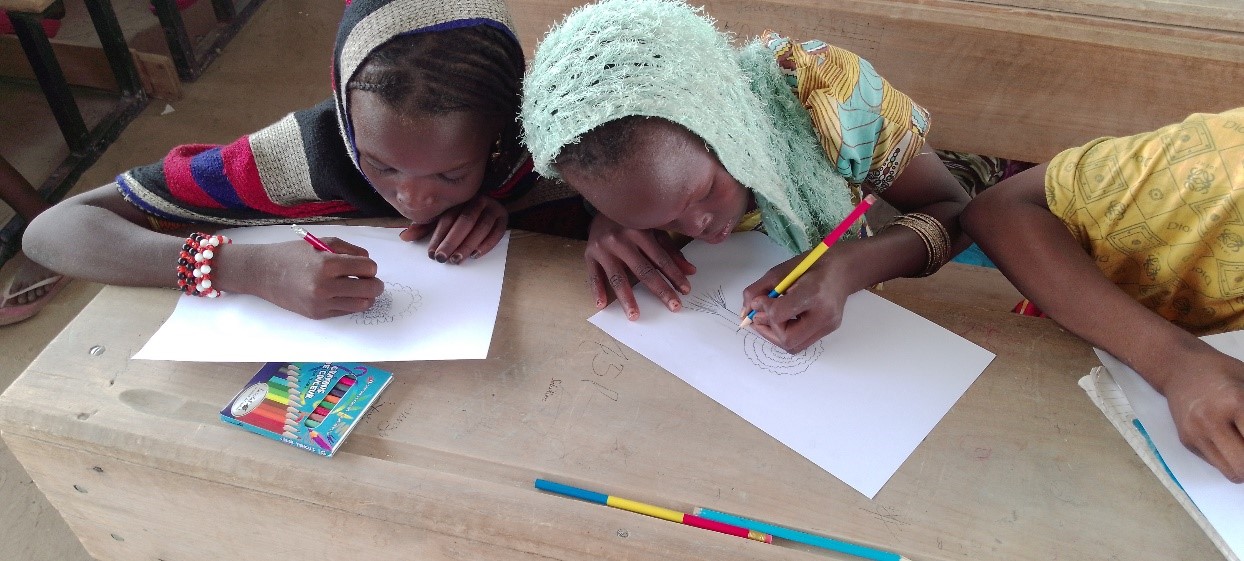 COOPI's approach is based on designing and implementing projects that include all beneficiaries, authorities and partner organisations from the first moment to the last, so that the action is cohesive, coordinated and inclusive: this allows the project to be well-received, useful and wide-ranging.