Niger
08-06-2022 | di COOPI
Niger. Visit of the European Union and the Italian Cooperation
On 17 May 2022, the delegation composed of senior representatives of the Italian Development Cooperation Agency, the European Union, the Italian Ministry of Foreign Affairs and International Cooperation, and the Hon. Ambassador of Italy Emilia Gatto went to Agadez to visit the projects funded by Italian cooperation in the region.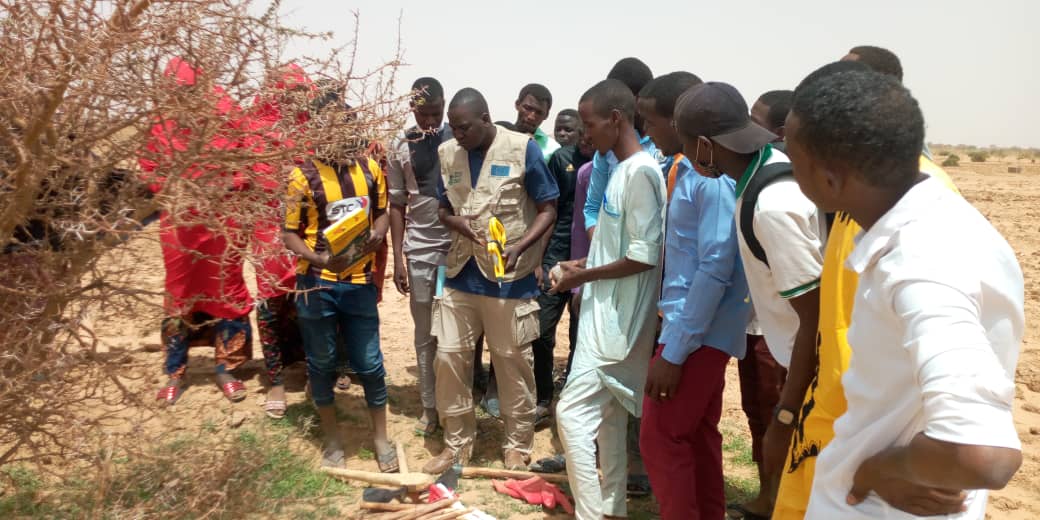 In particular, the delegation was able to visit some of the achievements of the project ReAgire (Incentivizing Entrepreneurship: Agadez for Innovation and Business Creation RE-AGIRE) part of the D.E.S.E.R.T. program (Environmental Sustainability and Economic Stabilisation on the Transit Route), funded by the European Union through the Italian Agency for Development Cooperation.
The 24-month project aims at promoting youth and women's entrepreneurship and sustainable agricultural techniques. Through the establishment of a Business Incubator Center and a farm-school, the project reaches 4,000 direct beneficiaries.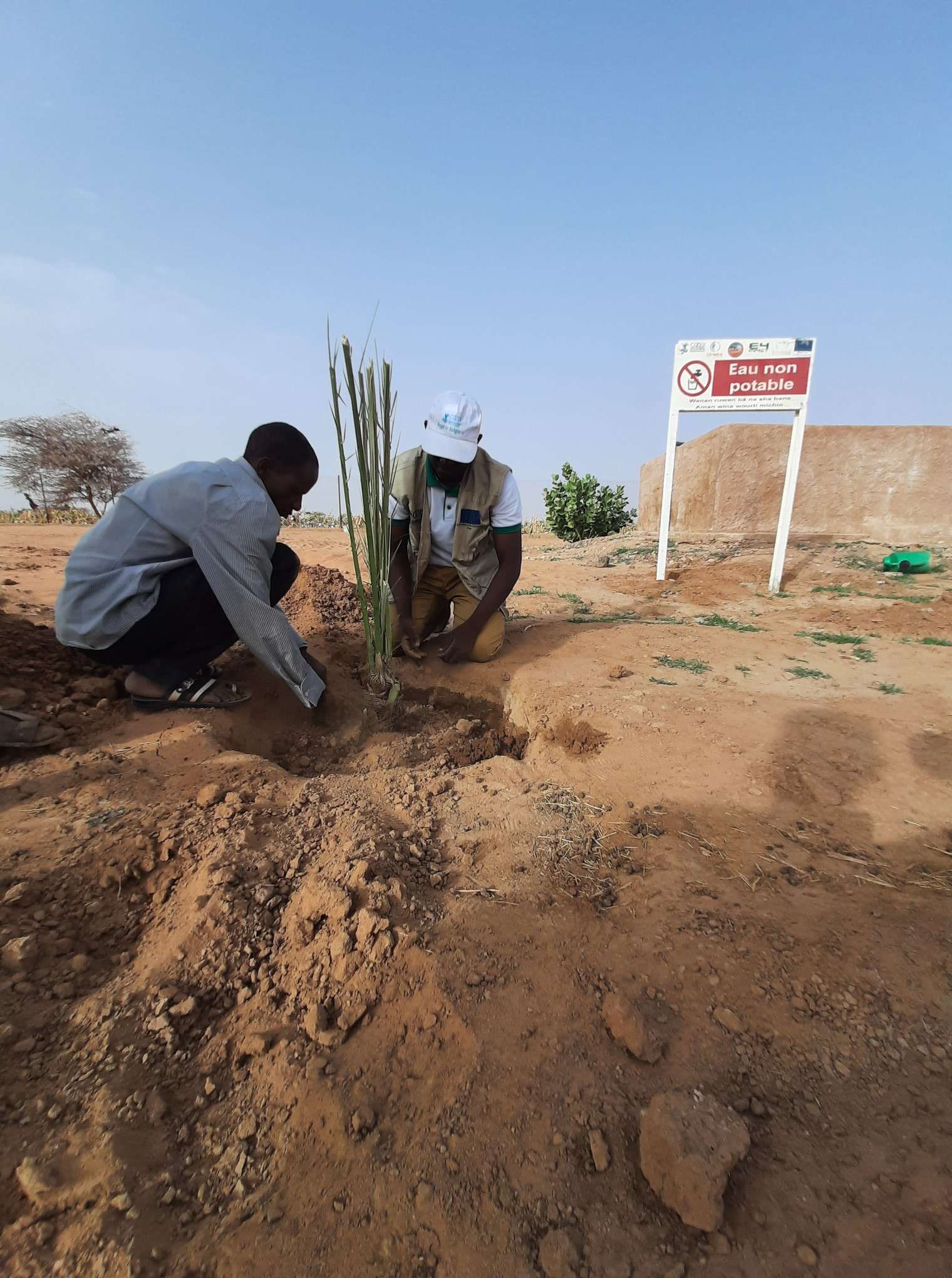 The field visit was held concurrently with trainings in irrigation and planting techniques at the school-farm, where beneficiaries were able to share with the delegation what they have learned so far and what their expectations are for the future. The school-farm is equipped with a photo-voltaic field that allows the extraction of water from a deep aquifer and ensures the farm's energy independence, and trainings in solar panel installation and maintenance are also being done for the project beneficiaries and surrounding villages.
The visit continued to the Business Incubation Center, where trained young entrepreneurs from the first phase of the project were able to present their products and business ideas and share their training experience. The best business projects will be supported in the coming months through a micro-credit financing fund and will be accompanied by consortium partners in the incubation and start-up phase.
The delegation appreciated the achievements so far of the consortium composed of COOPI, E4Impact Foundation, Cipmen and the University of Agadez.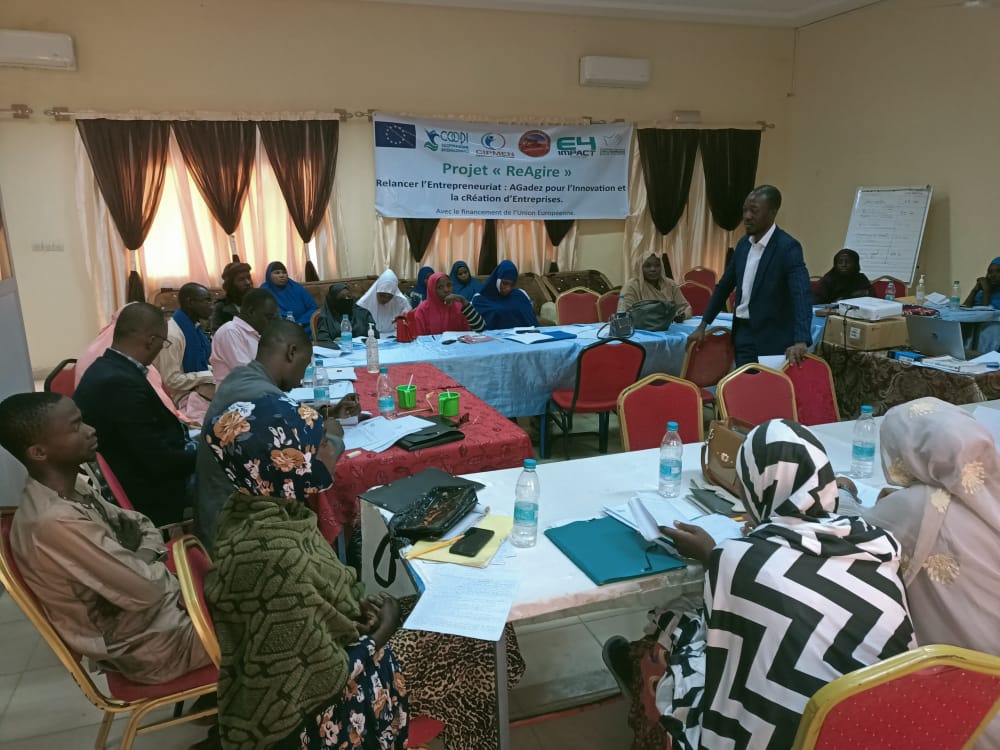 In the cover photo, Luca Maestripieri (General Director of the Italian Development Cooperation Agency) and Domenico Bruzzone (General Director of the Italian Development Cooperation Agency in Ouagadougou) receive a gift of two paintings from a Tuareg refugee artist in Agadez.
Inside the article, in order: the training activities in horticulture and the fruit tree planting activities carried out in the school-farm in Agadez, the training activities in business creation.