Peru
06-07-2022 | di COOPI
Peru. The 3052 school reopens thanks to two blue points
On 1st July, two blue points were installed in the 3052 school in Lima: these are portable sinks with 600-litre water containers, connected to the sewage system, which allow the school's students to wash their hands at the start of school activities and during the break between classes. This simple action allowed the school to reopen after being closed for 2 years due to the COVID-19 pandemic and will therefore enable more than 1,000 students aged between 6 and 15 years, including many Venezuelan refugees, to prevent the return of COVID-19 by preserving their personal hygiene and health.
In fact, as of February 2022 in Peru, COOPI - Cooperazione Internazionale is implementing the project "Implementation of Orientation Assistance Points (PAO), Distribution of COVID-19 Hygiene and Prevention Kits and Water, Health and Hygiene Actions in the Lima Region", financed by IOM, the International Organisation for Migration. The project aims to strengthen assistance to meet the needs of refugees and migrants of Venezuelan nationality through the distribution of hygiene and COVID-19 prevention kits and the establishment of orientation assistance points to provide information on COVID-19 and raise awareness.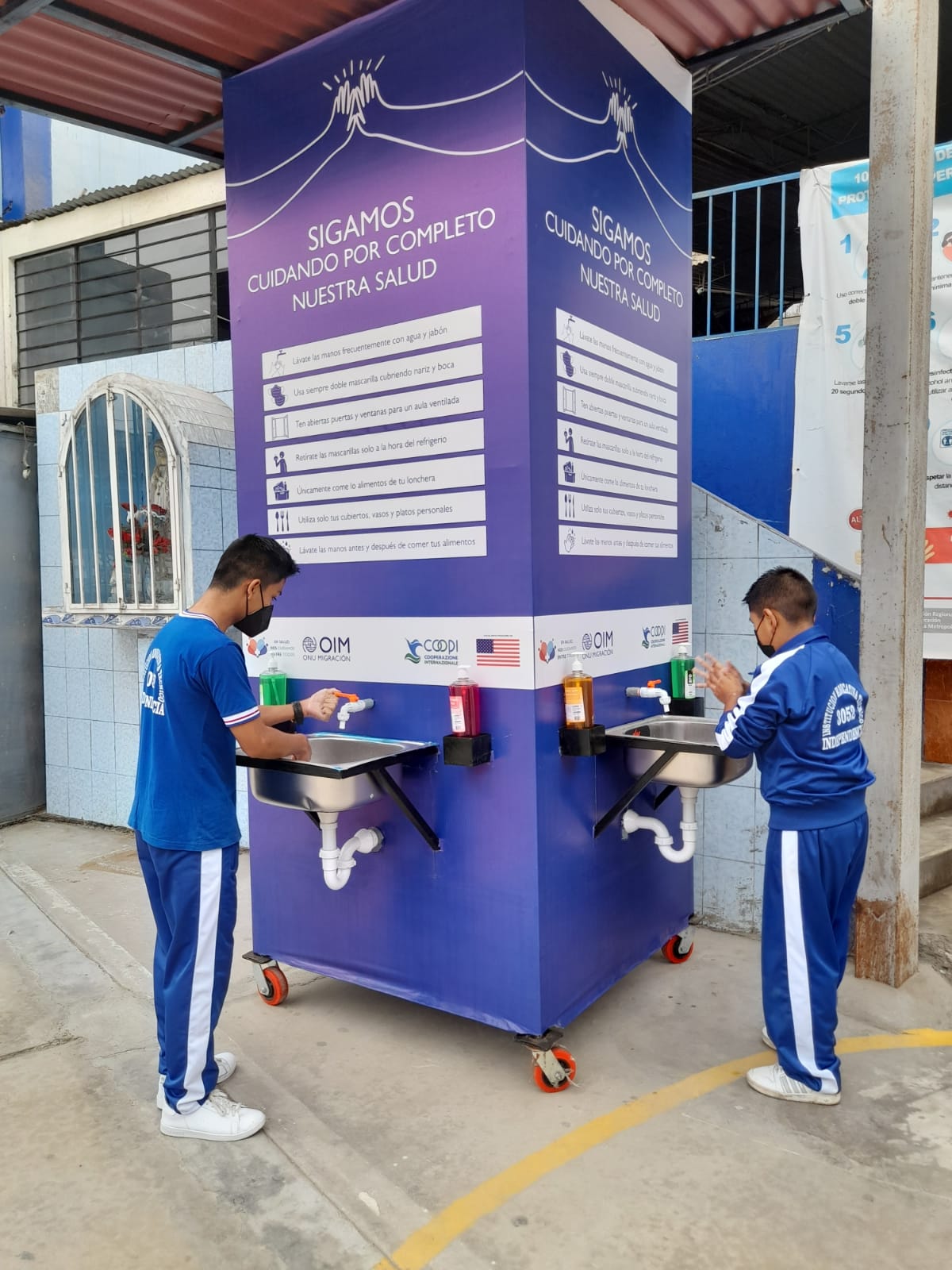 The inauguration ceremony was attended by Violeta Huatuco Soto, the director of the Local Educational Management Unit (UGEL No. 02), and Gabriella Hidalgo Ricarde, the institution's director, who emphasised in her speech:
The placement of these two blue points allows the reopening of the educational institution because it finally complies with the Peruvian standards imposed by the local management units, such as UGEL N 2, and makes it possible for many children to resume their school activities after two difficult years for them and their families.
Furthermore, COOPI representative in Peru Daniele Ingratoci reiterated:
"These interventions are the result of close cooperation between different authorities and instances such as the school, parents' associations, international cooperation" and invited not to forget that "water is a fundamental right for every human being".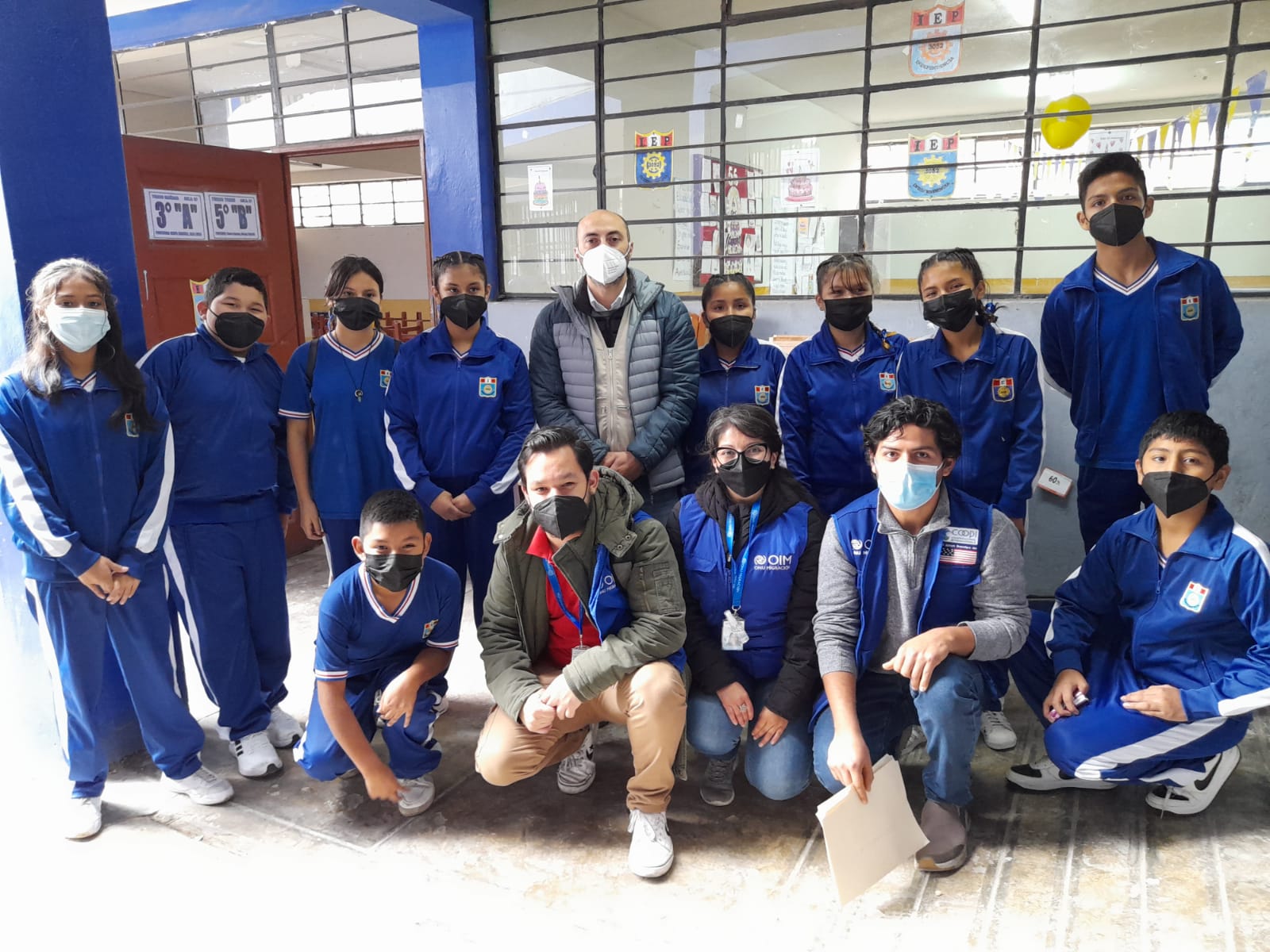 In this school, 1,100 primary and secondary school pupils, including around 100 Venezuelan children, will benefit from the construction of two gender-differentiated toilets, which will be officially handed over to the school authority in the coming days.
This project, from which more than 1,200 Venezuelan immigrants have benefited so far, is part of COOPI's initiatives in Peru to ensure the reopening of schools in the coming months, helping to keep the focus on the prevention of COVID-19 and many other illnesses due to poor hygiene in places of high social value, such as schools and health establishments.