Dem. Rep. of Congo
06-08-2019 | di COOPI
DRC. Malnutrition: prevention is better than cure
Severe acute malnutrition rate has exceeded the emergency threshold by 14% in the territories near the Upemba National Park.
To strengthen food security of about 90,000 vulnerable farmers in the territories of Mitwaba et Malemba N'Kulu, since December 2017, we are focusing on prevention, as part of the "Food security and nutrition for the population living near the Upemba National Park (PNU)" project, funded by the European Union.
To prevent malnutrition among children under 5 years of age, we are raising awareness about infant and young child feeding practices, so that the community understand that malnutrition is a disease and that there are effective ways to erase it. However, every single community member needs to be involved in order to achieve this result.
As Vincenzo Altomare, COOPI Project Leader in Mitwaba, points out, "The participatory and community approach is a dialogue, decision making and action process led by community members, including vulnerable and marginalised groups. The participatory approach aims, on the one hand, to improve the living conditions of the community and, on the other hand, to enable them to take control over their lives, meet their objectives and ensure a locally managed sustainable development."
Throughout the project, awareness sessions will include culinary demonstrations based on local recipes or locally produced food, so that community members can use everyday ingredients effectively to stop malnutrition.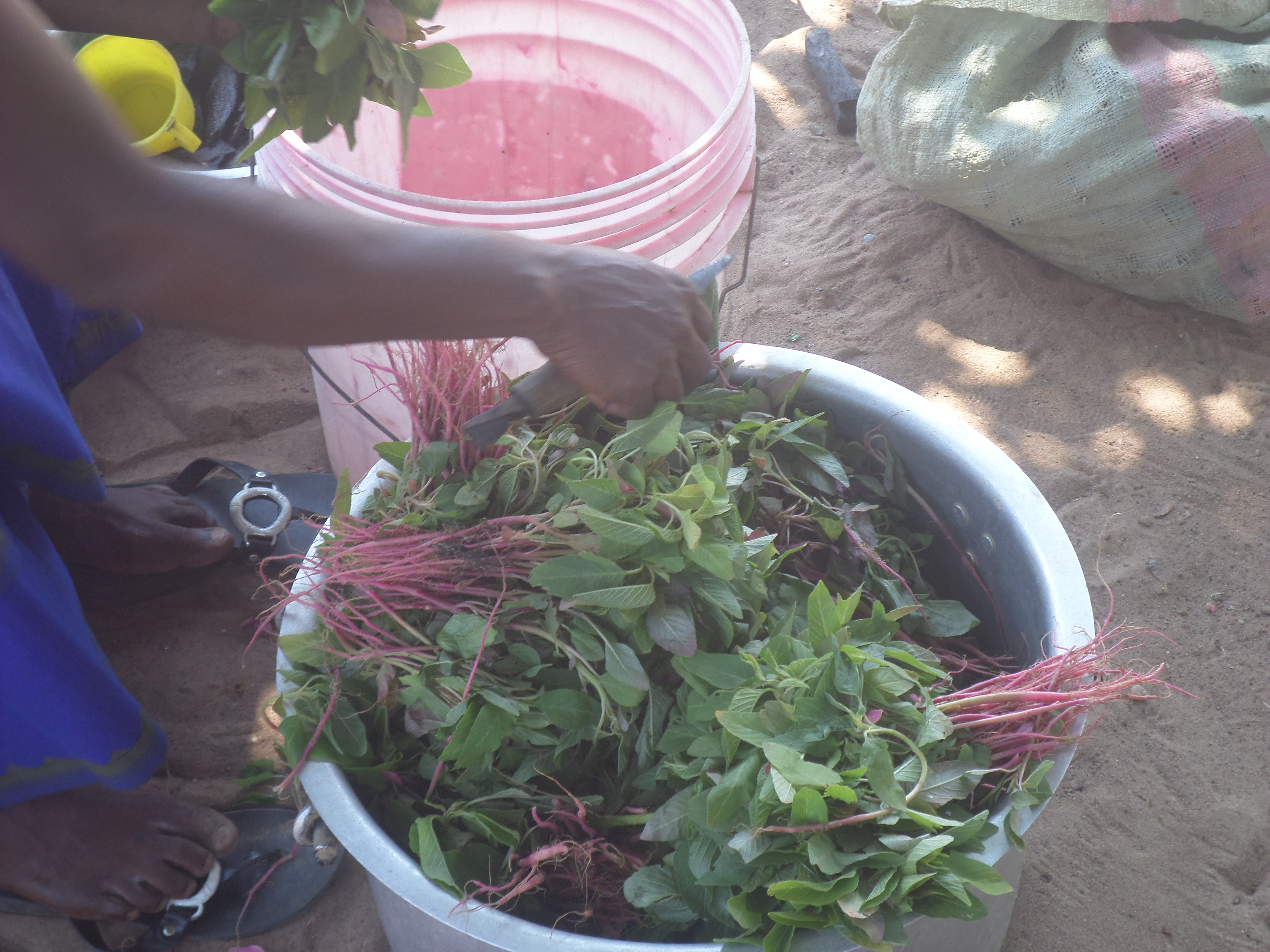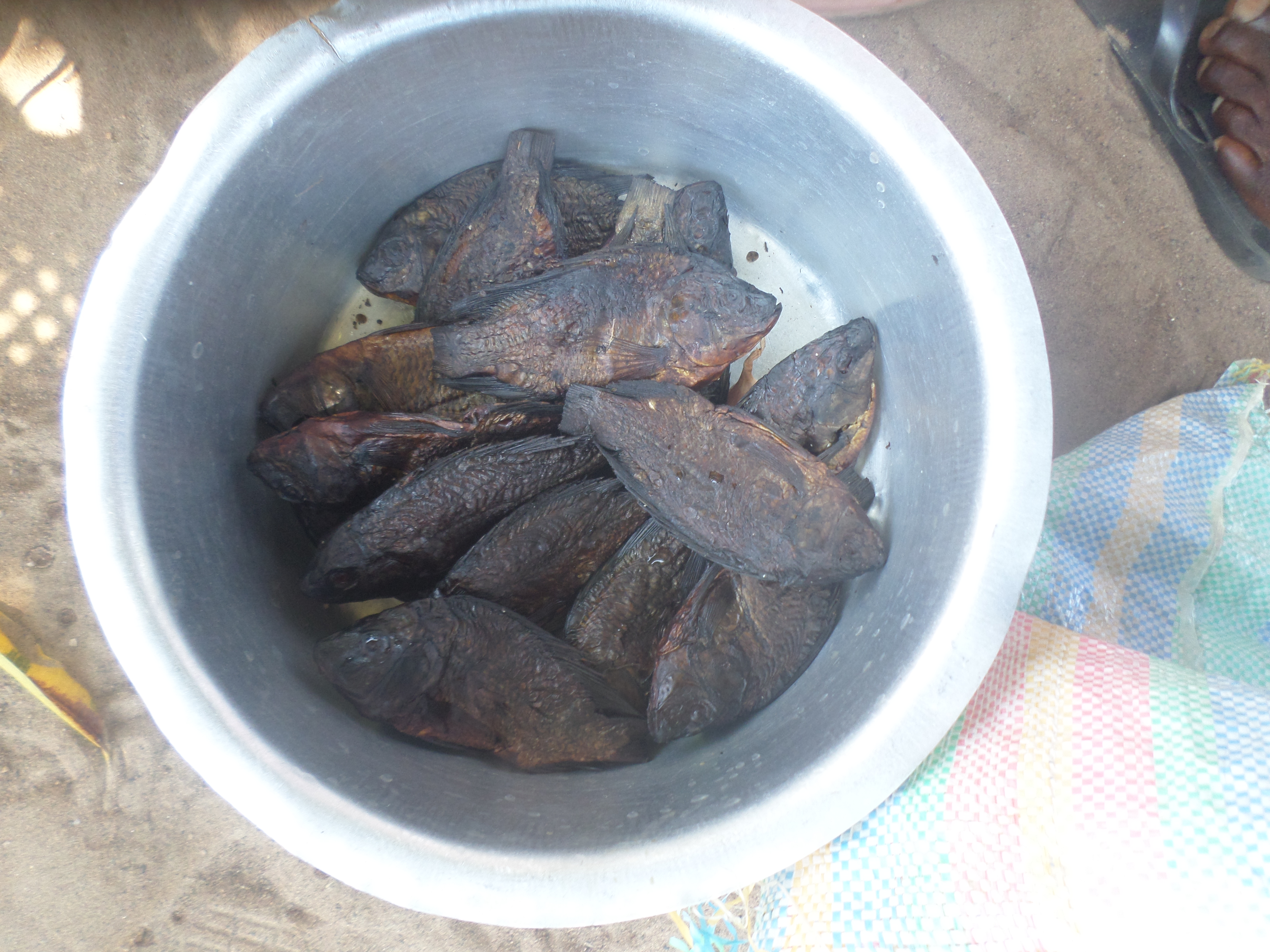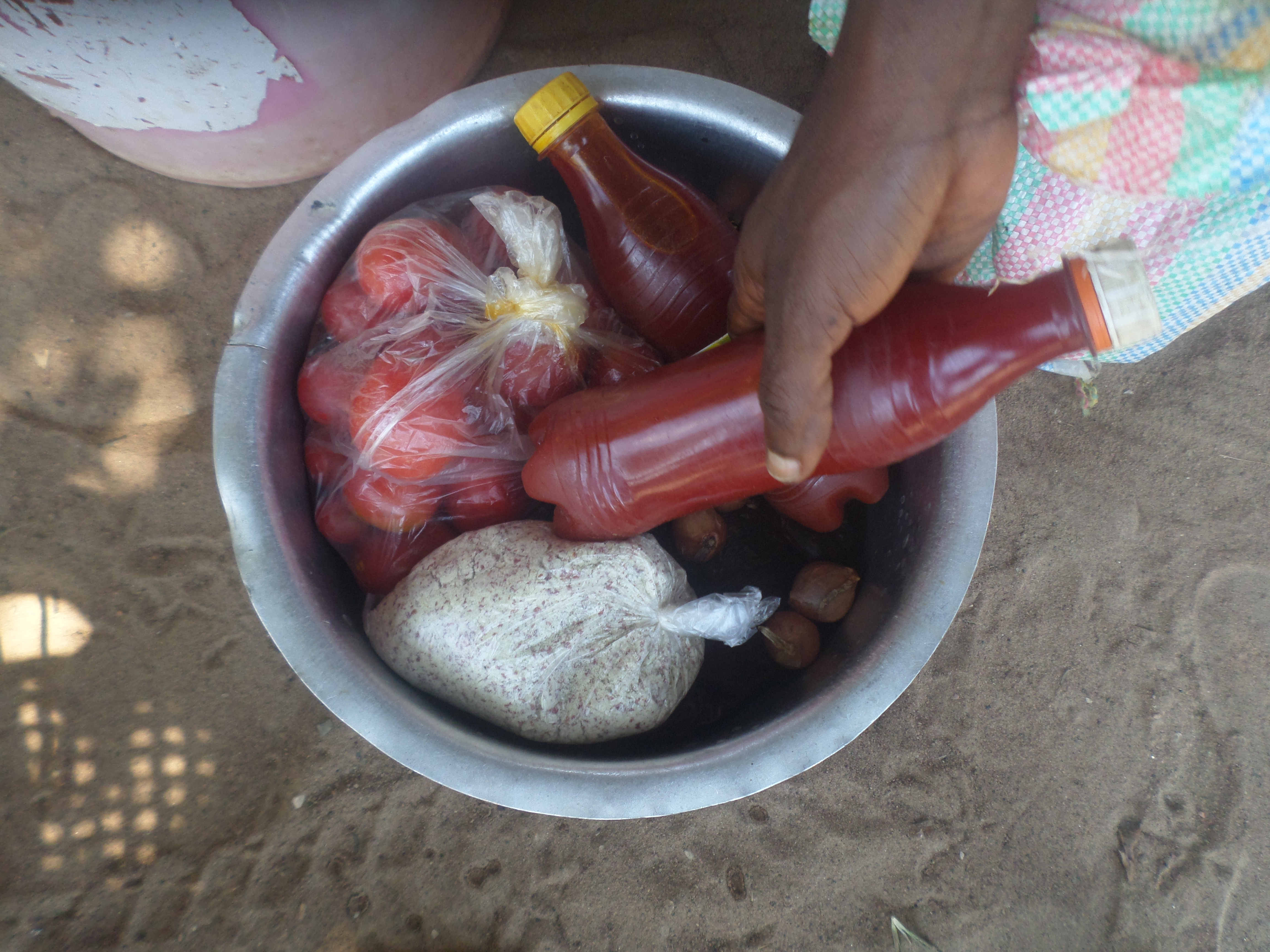 Ingredients used to prepare a nutritious meal, based on amaranth, dried fish, foufou (corn and manioc), red palm oil and peanut powder.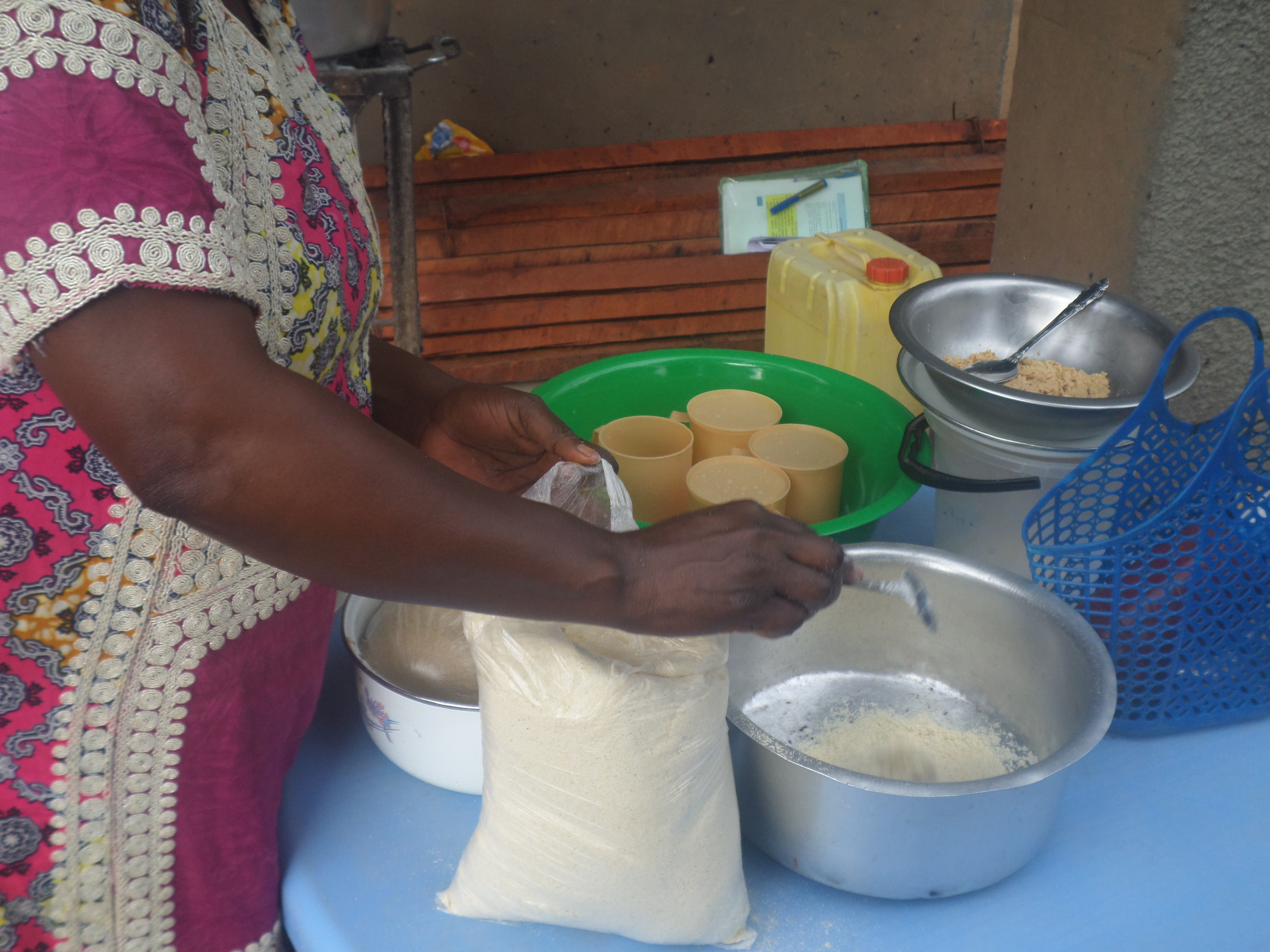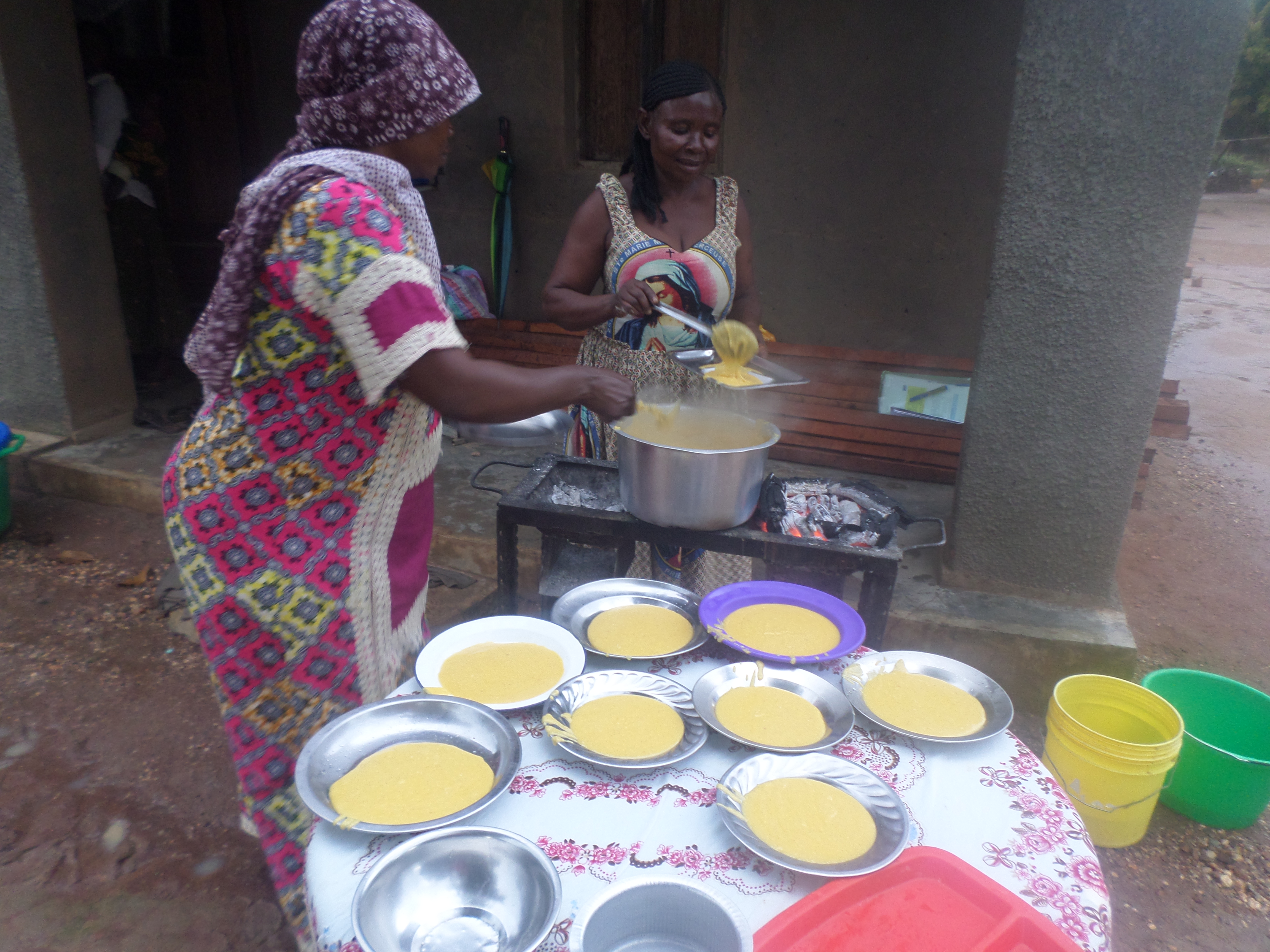 Culinary demonstrations in Mitwaba: bouillie enrichie, corn-based food supplement with peanuts, palm oil and sugar
The territories of Mitwaba and Malemba N'Kulu are rich in foods with high nutritional value, such as corn, peanuts, palm oil – empowering communities to take collective action to prevent malnutrition will be the first step to strengthen their resilience over time.
The preventive strategy will be adopted during food security activities and it aims to limit the risk factors of malnutrition, by contributing to reduce its effects and consequences.