25-05-2021 | di COOPI
Red Recuperación: a platform to help Venezuelan migrant population
On Thursday 20 May, the project Red Recuperación was presented. It consists of a digital platform for the exchange of goods and services at institutional level in favour of the Venezuelan population in Peru (Lima and Tumbes) and in Venezuela (Valencia).
Red Recuperación is implemented by a consortium of institutions such as NeedsList, CORE Group, Scalabrini International Migration Network, Diálogo Diverso - Presente NGO and COOPI - Cooperazione Internazionale.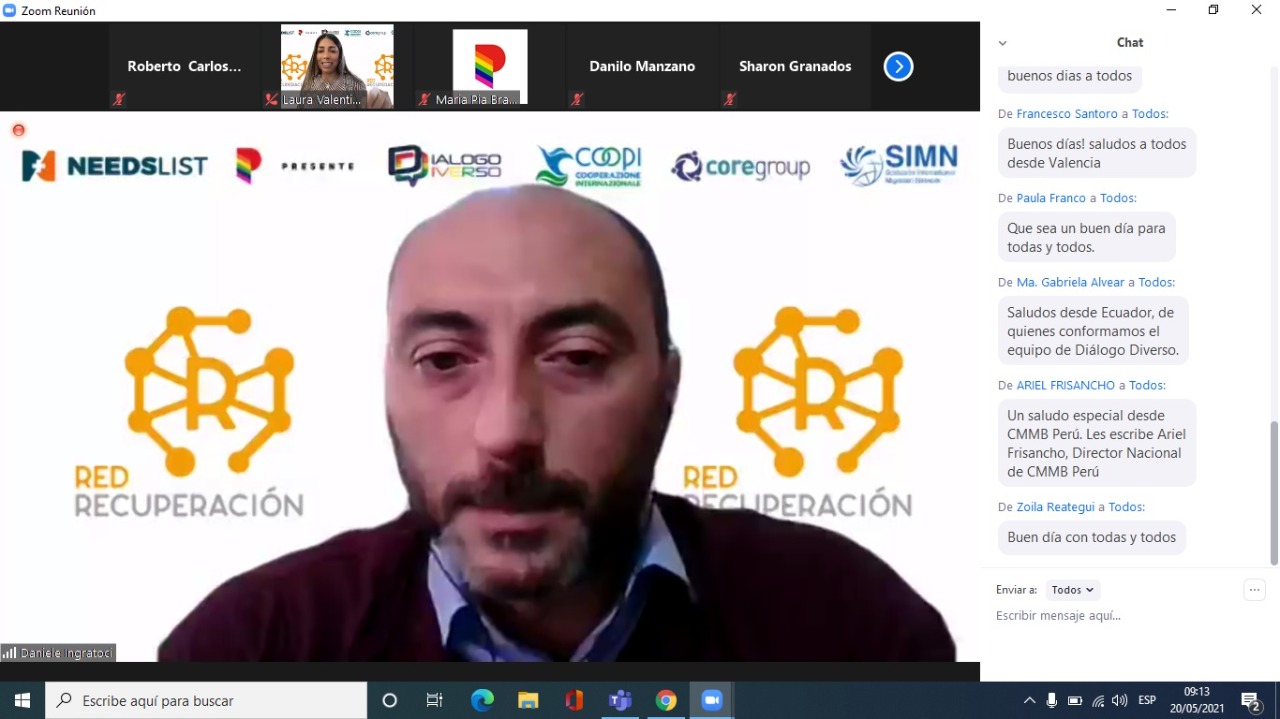 Daniele Ingratoci, COOPI Country Coordinator in Peru
The aim is to affiliate the largest number of institutional actors from the public sector, civil society, migrants' associations, academia and business to the digital platform that brings together offers and demands for goods and services, in order to meet the needs of the Venezuelan humanitarian crisis.
Among the products that can be shared and requested on the platform are: cleaning products, food, training sessions, medical items, goods for donations, etc.
The virtual launch event was attended by more than 60 institutions from different parts of the American continent such as Ecuador, Peru, Venezuela, the United States, among many other countries.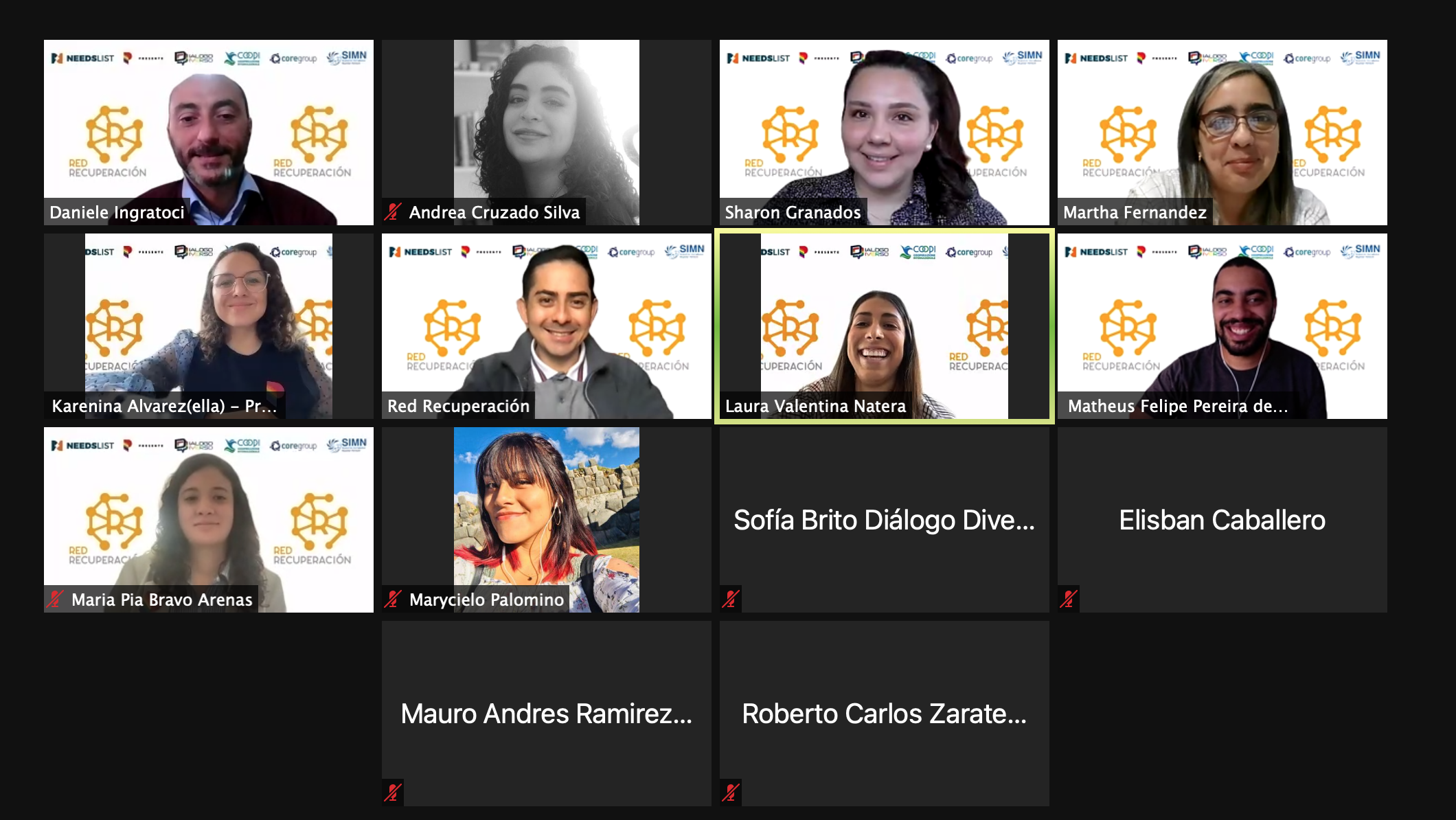 Red Recuperación is a digital marketplace that will collect the needs of workers in three cities and match them with offers from local businesses and the Venezuelan diaspora, thanks to the project "Recovery Network", funded by USAID. This project is powered by NeedsList's real-time matching software and will run from April to December 2021. The areas of focus for Recovery Network are Lima and Piura.