Senegal
23-11-2021 | di COOPI
Senegal. With AICS, 14 projects of diaspora entrepreneurs supported
Between 2018 and 2021, COOPI - Cooperazione Internazionale has made available an investment fund for Senegalese diaspora entrepreneurs who are in Italy but had development projects to be implemented in their country of origin, in the regions of Tambacounda and Kaolack. The initiative was born within the project " Vivre et réussir chez moi - Local development and territorialisation of migration policies in Senegal ", supported by the Italian Agency for Development Cooperation (AICS).
In addition to the provision of a dedicated budget, COOPI provided a procedural manual for the use and management of the fund, elaborated in collaboration with the Direction Générale d'Appui aux Sénégalais de l'Extérieur (DGASE) to allow Diaspora Senegalese, in particular those residing in Italy, to identify the conditions of access to the funds. The documents were drafted and sent to Senegalese associations through the Senegalese Embassy in Rome and the Senegalese Consulates in Milan and Naples, which were chosen to disseminate the appeal to Senegalese in Italy.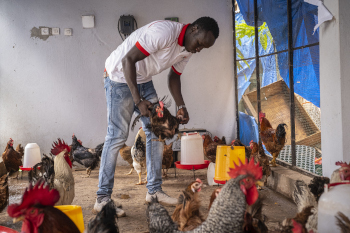 74 applications were received and referred to different sectors: agriculture and agricultural products, processing of cereal products, solar energy, arboriculture were among the most indicated by the promoters, most of whom were from the region of Kaolack. Following the analysis to select the best ones that met the criteria, COOPI identified and subsidised 14 dossiers/promoters.
While some projects had difficulties, others were very successful and became financially independent after the second production cycle. Some promoters decided to return permanently to Senegal to better manage their activities: a good number of young potential migrants were recruited.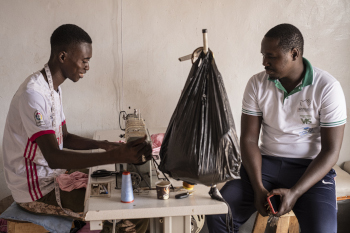 This initiative shows that the productive engagement of Senegalese in the diaspora can promote job creation, support and accompany reliable businesses and have good economic effects on the country of origin. Moreover, these measures allow social reintegration and discourage irregular migration.
Since 2000, COOPI has been working on migration issues through development projects in West Africa. These interventions focus on local development and youth employment in areas heavily affected by migration, as well as supporting circular migration. The organisation currently has a regional office in Dakar and implements several migration projects covering Senegal, Gambia, Mali and Niger.