Sudan
25-03-2020 | di COOPI
Sudan. Adam: "Now my family has enough water"
Adam Ibrahim Adam, aged 47 and father of 6 children (3 girls and 3 boys), is a resident of Um Gedad village, one of the most remote villages in Rural Aroma locality – Sudan – home to around 600 households. Adam is one of the beneficiaries of the AICS funded project "Promoting the resilience to climate change of the most vulnerable populations in the state of Kassala, Sudan" implemented by COOPI.
As he explains, before COOPI's intervention, Um Gedad's villagers suffered from a shortage of water due to the water yard's stuck. He explains: "During those years, I was mainly bringing water from the river which is far away from my house (about 2 kilometers) and I used to use a donkey cart that I loaned from others. My family and I used to take turns, since some days I had to work in the fields or at the market. My family's members used to take water from the sea and every time they were doing it, I was really worried because the road to the sea is dangerous and incidents could occur".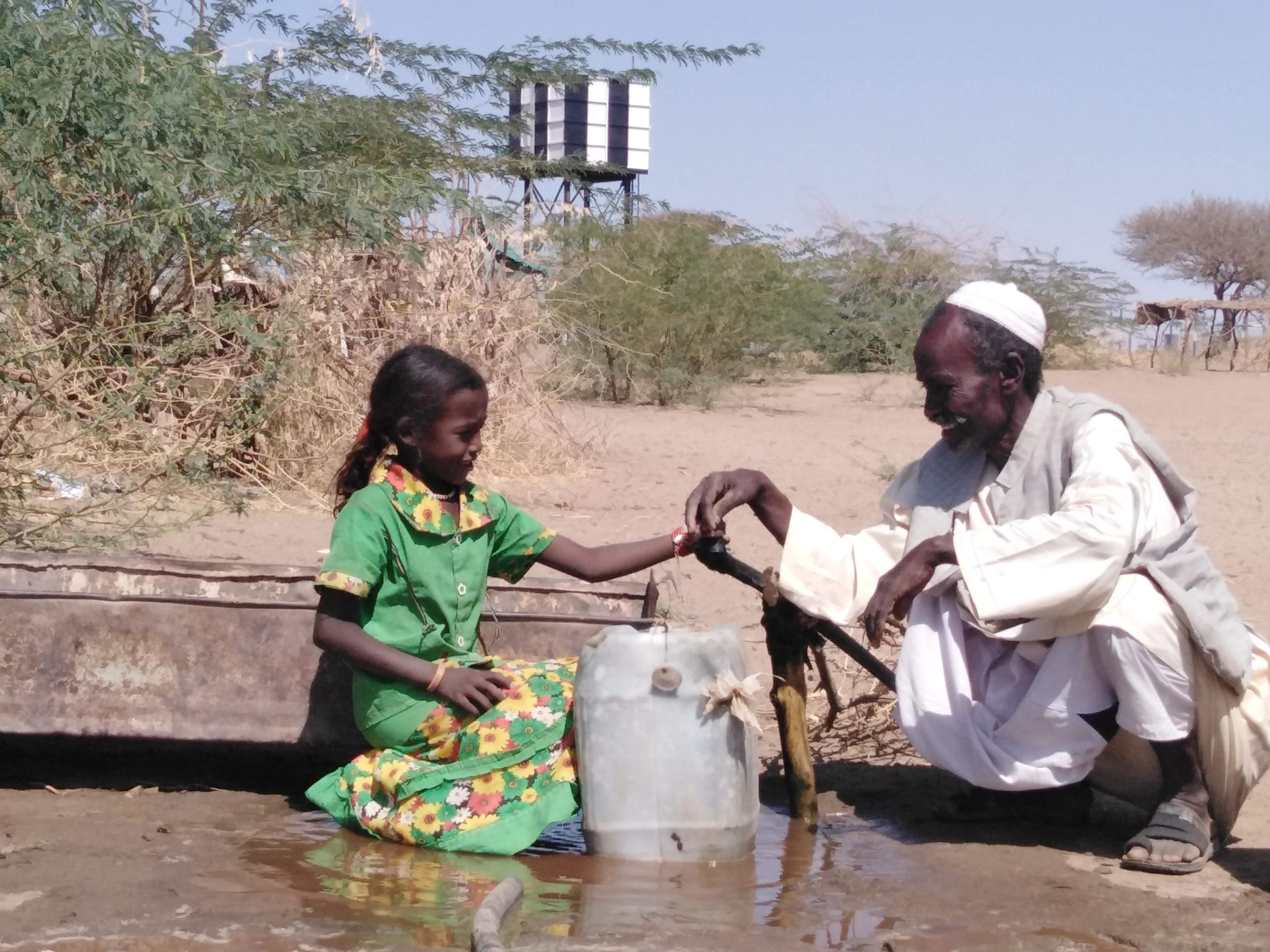 Adam with her daughter
He adds: "During the rain seasons, reaching the river was very difficult. Consequently, I decided to go by myself without taking turns with my family. This affected my work and sometimes I had to work during the day and the night, as well".
COOPI intervention was helpful. "Last year COOPI repaired the water yard and it installed new solar pumps. Moreover, it created new water points next to our houses and it provided new cart points and troughs for our donkeys and animals".
"Now my family has enough water to drink, cook, take showers, washing clothes and planting. I can dedicate more time to work in the fields. Risks for my family are lower. We have stability, we are healthy and less tired. Thank you COOPI for answering to our needs".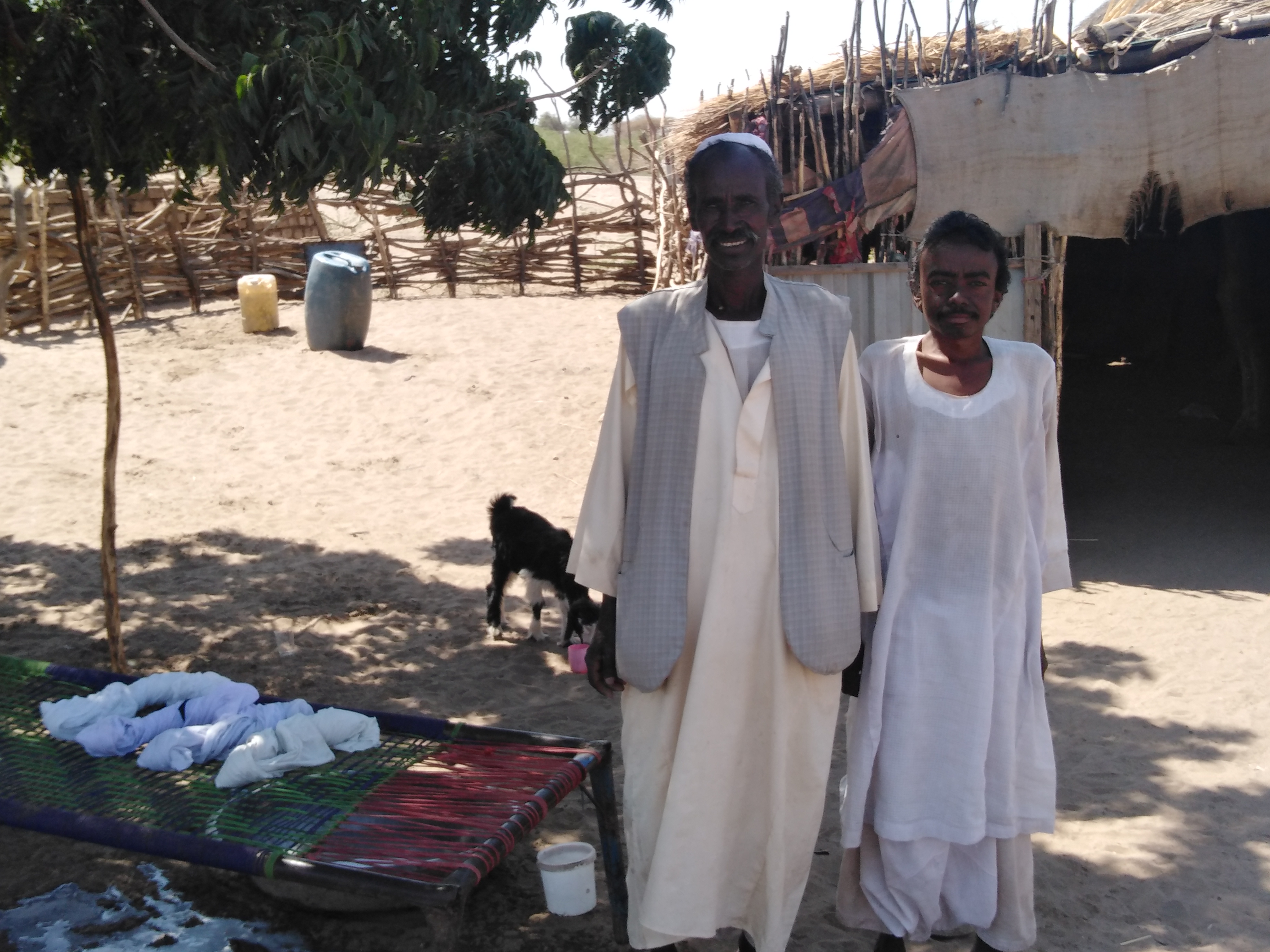 Adam with his son
Since 2018, COOPI is implementing several activities under the AICS funded project such as the rehabilitation of water yards, the installation of solar pumps system and water point's constructions for human and animals. The tight collaboration with the government and the National Company for manufacturing water equipment was fundamental. The government company has a long experience in the water field in the state. This helped COOPI in planning its intervention and has allowed addressing around 1,700 beneficiaries in Um Gedad.