Sudan
31-07-2023 | di COOPI
Sudan. Concrete aid to Gedaref
In the last days of July, the Sudanese team of COOPI has distributed food baskets and shelter materials to over 700 displaced families in Gedaref, on the border with Ethiopia, due to the increasingly severe crisis stemming from the conflict between the Armed Forces and the Rapid Support Forces. Here, thanks to the collaboration and commitment with the State's Humanitarian Aid Commission, the local Emergency Committee, community leaders, and reception area supervisors, COOPI - Cooperazione Internazionale reached nine reception centers and conducted a safe and effective distribution. Abdul Kafil Al-Adnani, Humanitarian Aid Commissioner of the Gedaref State, expressed his appreciation for the significant and continuous efforts, noting how the State increasingly needs projects like this due to the growing influx of displaced people, which has now reached around 150,000.
The crisis, which began in April 2023, is causing the forced movement of over 3.5 million people from the capital Khartoum to safer locations, such as Gedaref. It is estimated that more than 24 million people are in need of assistance.
The internally displaced people (IDP) who have arrived in Gedaref so far are approximately 28,000. They have lost everything and no longer have a source of income. The population has highlighted the most urgent needs for which COOPI has organized its emergency response: food supplies, dignified shelter, and clean drinking water.
The conflict between the military forces and the Rapid Response Forces has further strained the already fragile system, denying the population access to essential services and goods, especially for those who are forced to flee and seek safety in other places.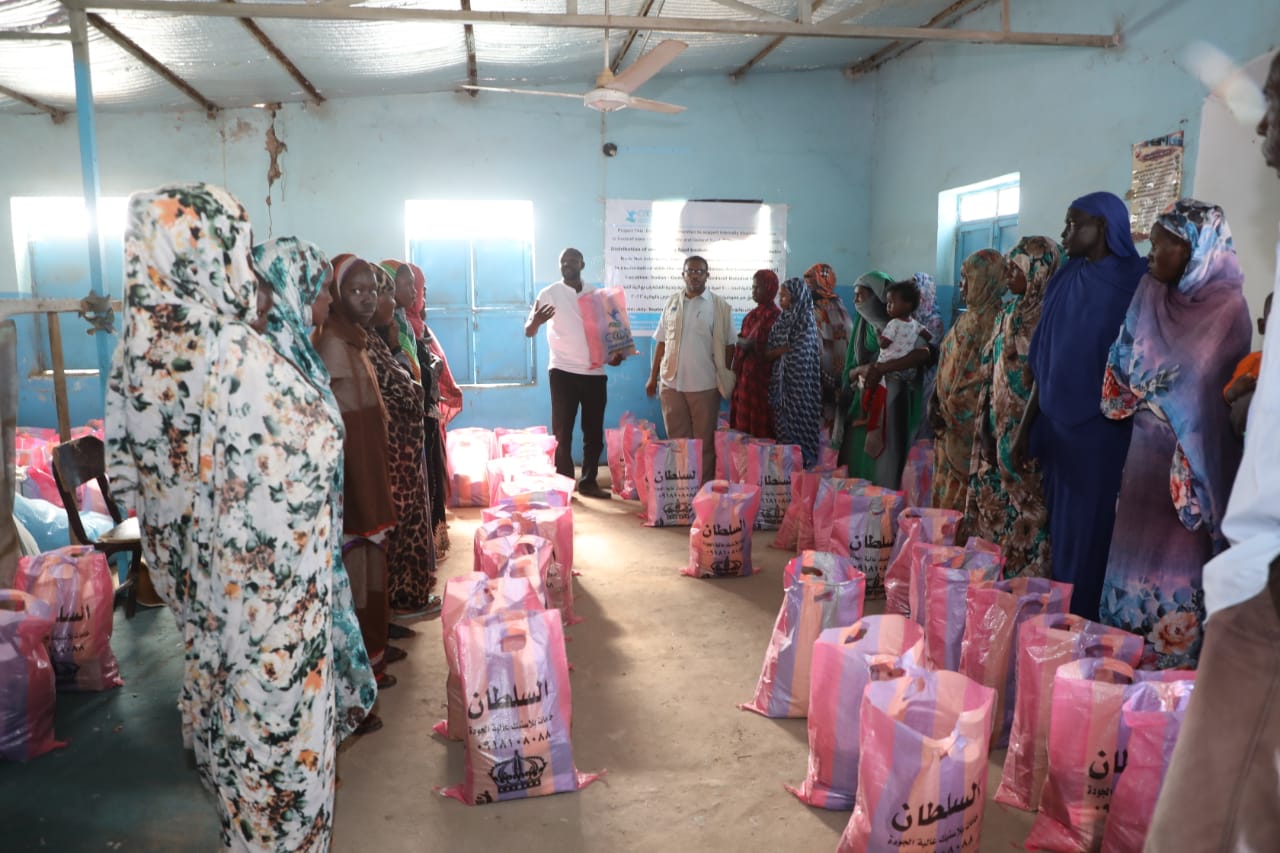 COOPI has been present in the country since 2004 to support the most vulnerable groups in the areas of North Darfur, Kassala and Khartoum, with interventions in Food Security/Subsistence, Water Health and Sanitation, Disaster Risk Reduction and Protection. It actively participates in the humanitarian working group composed of the local government, the Sudan Humanitarian Aid Commission, UN agencies, local initiative groups and volunteers to carry out a coordinated emergency response plan.