Sudan
01-10-2020 | di COOPI
Sudan Floods - The Italian contribution to Disaster Risk Reduction
The webinar "Sudan Floods - the Italian contribution to Disaster Risk Reduction" will be held on Sunday 4 October at 11 am Italian time from Khartoum, Sudan. It is organized by the Embassy of Italy in Khartoum and the Italian Agency for Development Cooperation - Khartoum Office. The round table is part of the Festival of Sustainable Development 2020, organized by ASviS (Italian Alliance for Sustainable Development), to which COOPI - Cooperazione internazionale adheres through Link2007.
The event starts from the flood emergency response in Sudan, which has seen the Italian Cooperation working in the front line, together with CIMA Foundation and various NGOs, including COOPI. The webinar will also be attended by Enrico Neri, COOPI Emergency Programs Coordinator, who will explain the intervention conducted in Mayo, an area in the south of Khartoum, with the support of AICS and UNHCR.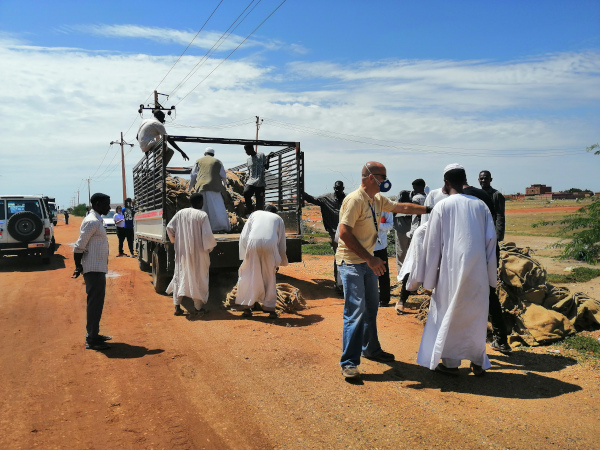 Read more:
Sudan. COOPI rapidly responded to the flood emergency
Sudan, COOPI responds to flood emergency in Mayo
The program is the following:
Download the program in .pdf.
For registration, click here.