Sudan
16-04-2020 | di COOPI
Sudan. "Now I can guarantee food security for my family"
Mohammed Ahmad, 45 years old, is a farmer living in Um-Jedad village, in Rural Aroma Locality – Sudan. Together with other farmers of his village, he is one of the beneficiaries of the Italian Agency for Development and Cooperation (AICS) funded project "Promoting the resilience to climate change of the most vulnerable populations in the state of Kassala, Sudan" implemented by COOPI.
Before COOPI intervention, farmers in his village had been facing several problems every year. The lack of hand tools to clean their lands from the bushes and the residues from the previous seasons and the poor production of sorghum crop, which is the main crop they usually cultivate, were the main challenges.
Thanks to the implementation of different activities, 112 farmers took part in a specific training and received agricultural hand tools and sorghum seeds. Farmers, selected according to a specific criterion focusing on the poorest and vulnerable families, received 15 kg of improved sorghum seeds, agriculture hand tools and vegetable seeds.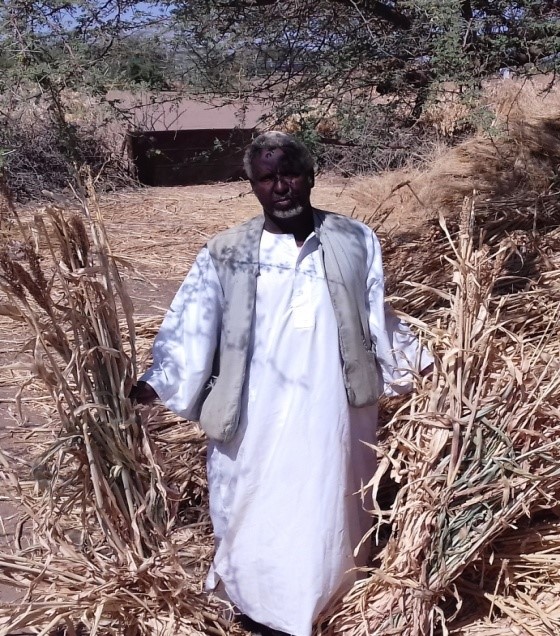 Mohammed Ahmed
Mohammed Ahmad received an axe, a hoe, a rake and a spade together with 15 kg of sorghum seeds (variety Arfaa Gadamak). Moreover, he joined training sessions taught from an officer and provided by the Technology Transfer and Extension Administration. The training was focused on the importance of the improved seeds distributed, land preparation and sorghum production practices such as sowing, spaces, seed rate, thinning and weeding.
Mohammed Ahmed's production has considerably increased: "I produced 40 sacks of sorghum compared to the 4.5 sacks of last years. I produced better fodder and three times more than last years in terms of quantity". He adds: "My income increased, and I had been selling sorghum straw as animal feed. Besides, my animals are well-nourished, they increased their milk production and they gave more births. This allowed me to sell milk and get an income from it as well".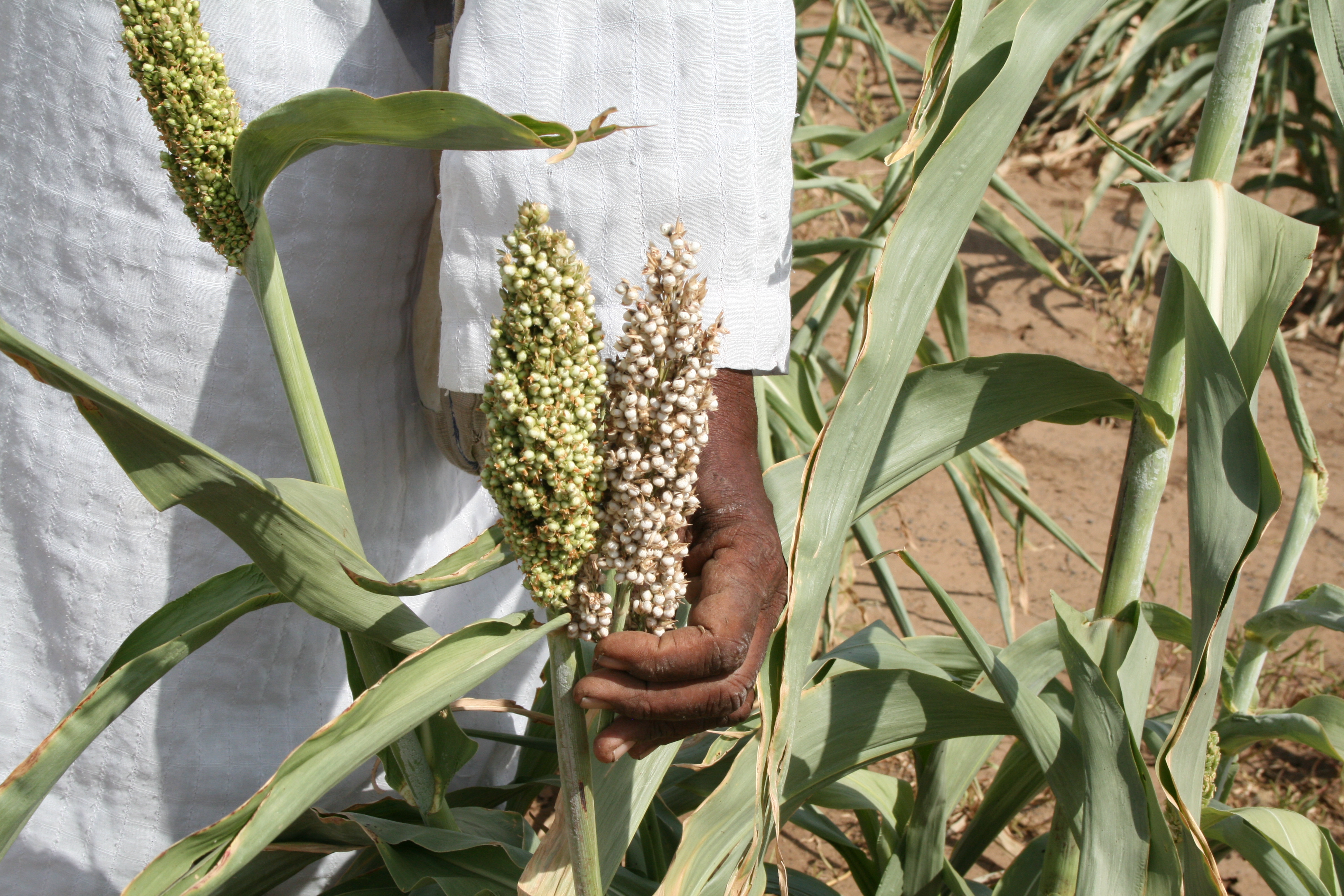 The sorghum
"The most important outcome from COOPI implementation is that I managed to guarantee food security for my family by storing the food stock for at least one year".
Farming and animal breeding are the main livelihoods in villages in Kassala State (Easter Sudan) like Mohammed Ahmad's one. COOPI together with the Italian Agency for Development Cooperation aims to build resilience to climate change of the most vulnerable populations living in the State of Kassala – Sudan. Up to today, the project has targeted 900 farmers in the localities of Rural Aroma and North Delta.
We would like to thank Mohammed Osman Suleiman, COOPI's agronomist in Kassala, Sudan.