Sudan
05-07-2019 | di COOPI
Sudan: We have barely enough water to survive
Water is a priority in the state of Kassala, in eastern Sudan.
This is what Mohammed Ahmad told us – he is a member of the Hidnadwa community, the largest group of the Bejaoua, living in the areas around Kassala and who are dedicated to camels and cows farming.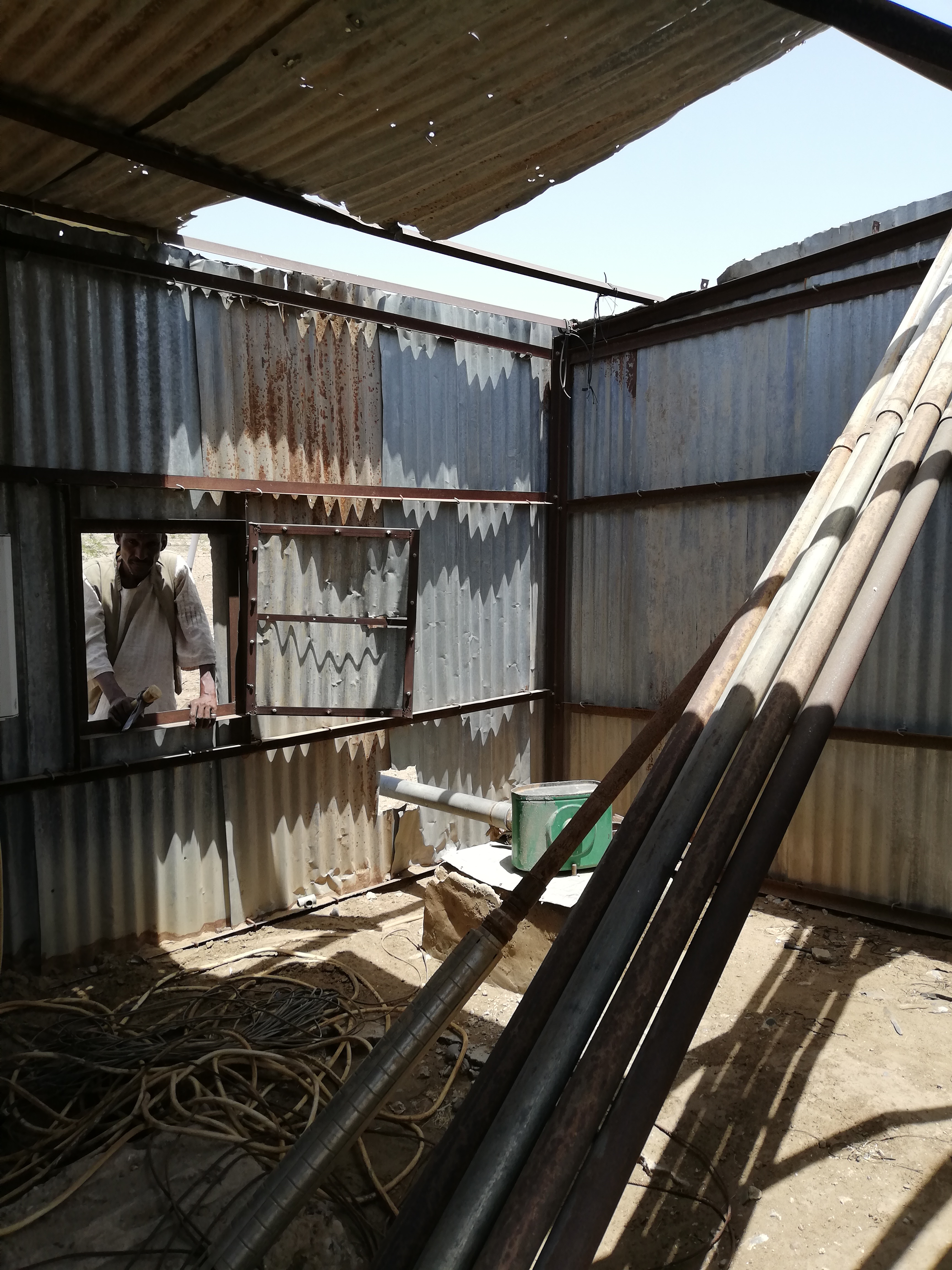 Mohammed Ahmad in front of the pump station of Koja, which is no longer in use
"I live in the village of Koja, about 100 km northwest of Kassala, with my family, composed of my wife and 7 children, 4 girls and 3 boys.
Our community is made up of about 2,000 people who rely on the cultivation of sorghum - its seeds are the main component of our diet, while its stem and leaves are used to feed the livestock we breed for milk and meat.
During the dry season, when there is nothing for us to cultivate, some of us work neighbouring villages where there are some farms.
Koja also offers very few services - the medical centre has been closed for years, the school can barely guarantee the minimum education of our children and there is no source of water available.
This is why we are forced to collect water from other sources. During the dry season, we fetch the water along the Attibara river, which is about an hour away Koja. The luckiest ones can load the water canisters onto the donkeys, but for the rest of us, included myself, we have to carry it by hand.
10 litres per day is what we can guarantee to each member of the family. But they are not enough. We have barely enough water to survive – we use it to drink and eat, and hygiene takes second place.
In our village, we fall ill due to water-related diseases caused by undrinkable water and lack of hygiene. But we do not have a choice.
Now we are also running out of food - due to climate change, it is increasingly difficult to plan the sowing of sorghum, since the rainy season has become unpredictable over the years.
We are feeling helpless and I fear that I can no longer guarantee my children to have two meals a day."
To support the 35,737 IDPs and host community of Kassala, we launched the project "Promotion of climate change resilience of the most vulnerable populations in the state of Kassala" in December 2018, funded by the Italian Agency for Development Cooperation (AICS), where the water and sanitation and food security clusters will play a leading role.