Syria
11-02-2022 | di COOPI
Syria. Life-saving assistance in Rural Damascus
The food security situation in Syria has steadily worsened over the past three years. Today, two out of three Syrians are in need of some form of food, with an additional 1.8 million at risk of falling into food insecurity.
The increase of the price of food and due to lack of job opportunities affect vulnerable groups particularly the most vulnerable ones such as Female and child households, elderly households, Persons with disabilities. To address these needs, COOPI – Cooperazione Internazionale has been implementing OCHA funded project "Provision of food voucher assistance to the most vulnerable population in underserved areas of Rural Damascus" by giving life-saving and life-sustaining humanitarian assistance to the most vulnerable people in these areas.
In depth, the project foresees the distribution of 700 food vouchers on a monthly basis to the most in need households in two communities, Az Zabadani and Darayya, both in Rural Damascus, thus ensuring immediate and consistent access to food to more than 3500 beneficiaries during period of 8 months. It will also positively affect the local economies by increasing demand for food and through promoting community economic opportunity and the participation of village in the voucher scheme.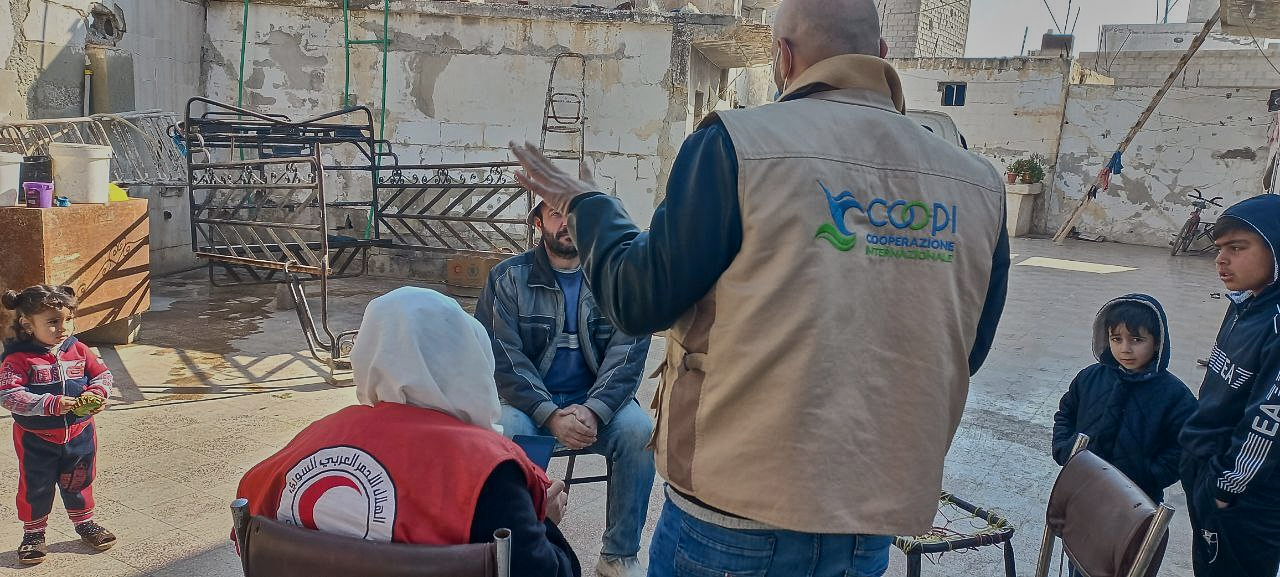 Moreover, COOPI provides trainings and focus groups for staff and volunteers in order to train them about project's implemented activities. At the moment, two trainings have been completed: the first covered topics such as how to conduct Trader survey, Market assessment, distribution and redemption process and the second training was focused on Project work Plan, Monitoring tools, monitoring & evaluation basics.
COOPI is active with its humanitarian action in Syria since mid-2016, mainly committed to Food Security and Protection sector in Damascus and Aleppo, also providing psychological support to returnees, especially women and children.