Sierra Leone
06-05-2020 | di COOPI
Covid-19. In Sierra Leone, hygiene kit and sensitivitation for farming households
Sierra Leone was one of the last Western African countries to register cases of COVID-19. Up to the 30th of April, the total number of cases was 124, mostly located in Freetown, the capital, and in some others districts as well. The Government, still recovering from the trauma caused by Ebola, developed between 2014 and 2016 and which caused 4,000 deaths, implemented prevention restrictive measures since the start of the emergency. Some of the measures were: forced quarantine for passengers coming from Europe, closure of the airports and the duty to install hand-washing devices in every public space. COOPI in Sierra Leone is currently implementing the European Union funded project "Fostering Smallholder Agriculture in Sierra Leone". Due to the pandemic emergency, COOPI adjusted its intervention respecting all the norms shared by the World Health Organization and the Ministry of Health of Sierra Leone.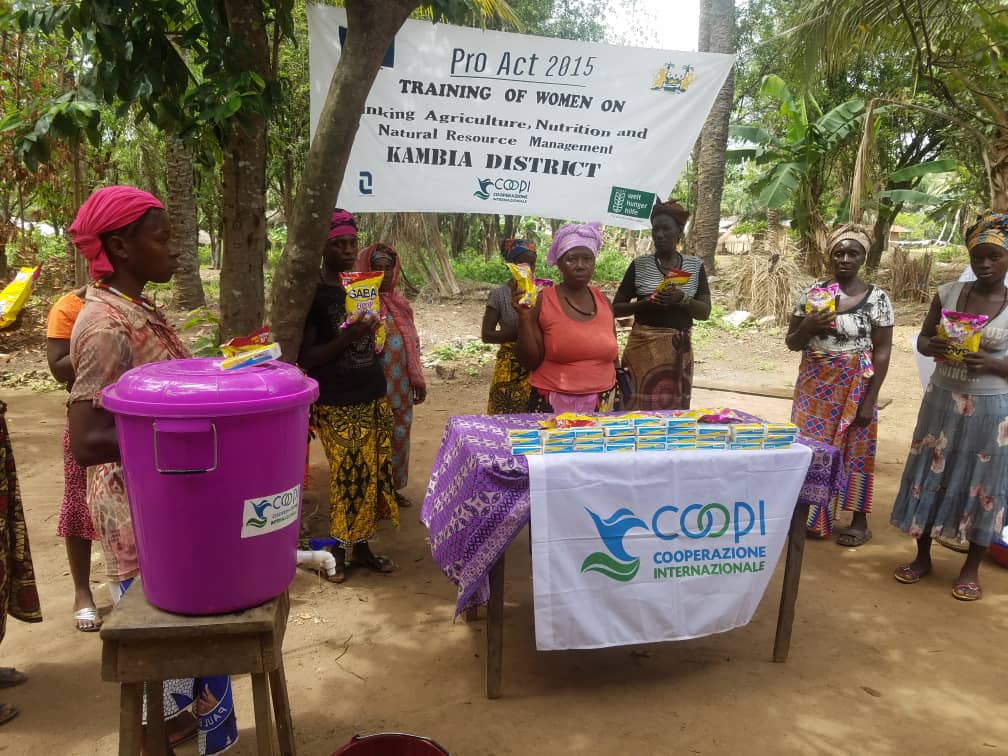 Hand washing device and distribution of hygiene kits
In the intervention areas, COOPI installed several mobile hand washing devices equipped with soap, distributed hygiene kits to all beneficiary farming families and reduced the number of participants for the training sessions to guarantee social distancing. All activities in the communities were an opportunity to raise awareness among the inhabitants sharing information on the virus and its transmission, on hygiene measures to adopt and on guidelines to follow if symptoms would occur.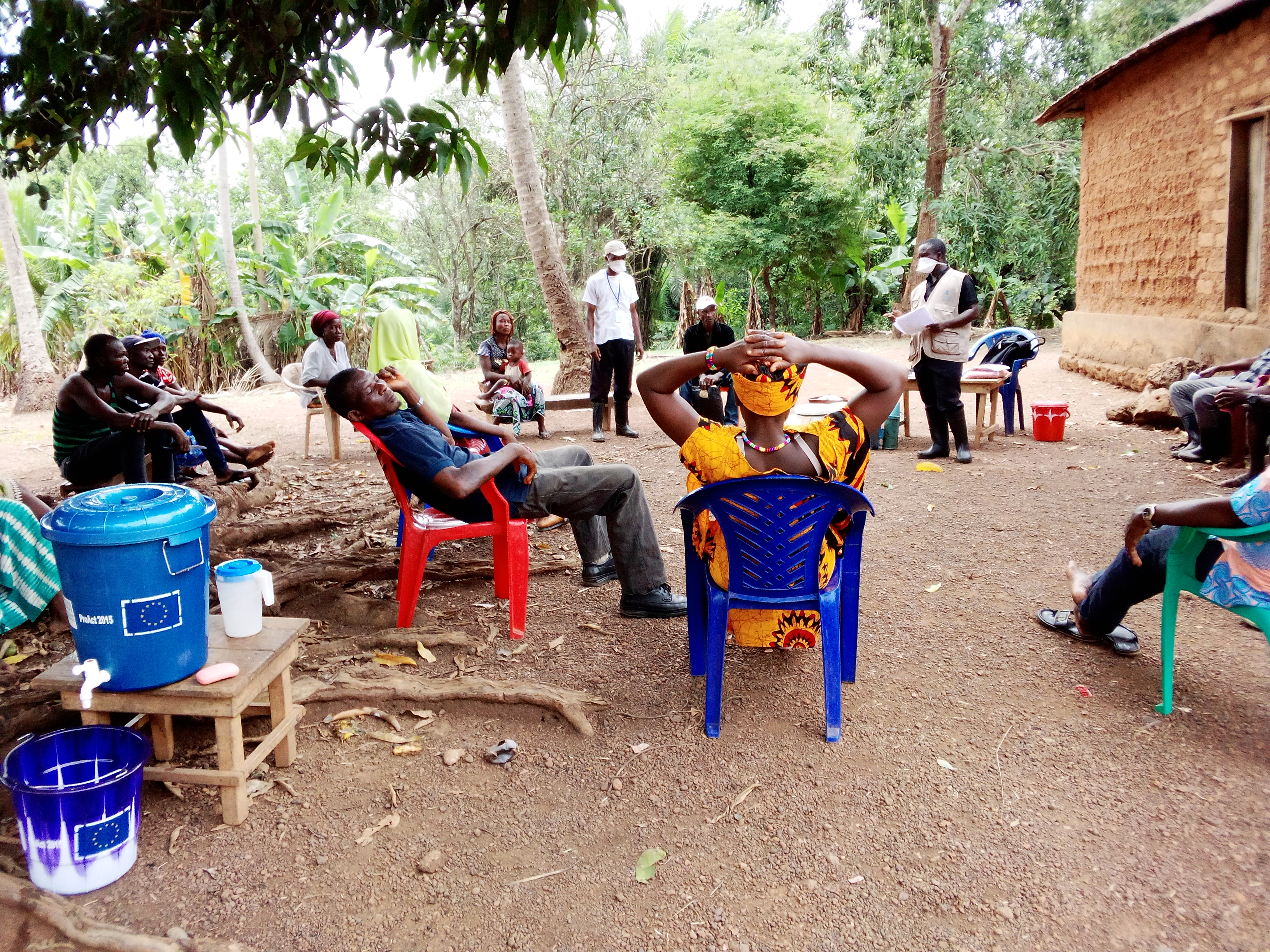 Training sessions
COOPI started a collaboration with the Awareness and Social Mobilization Pillar of the District Health Management Team (DHMT) active in four different districts in the north of the country. DHMT is the district coordination authority, who deals with the implementation of the measures adopted. The intervention areas are vulnerable, since they are located along the border with Guinea, one of the most affected countries with more than 1,300 cases registered.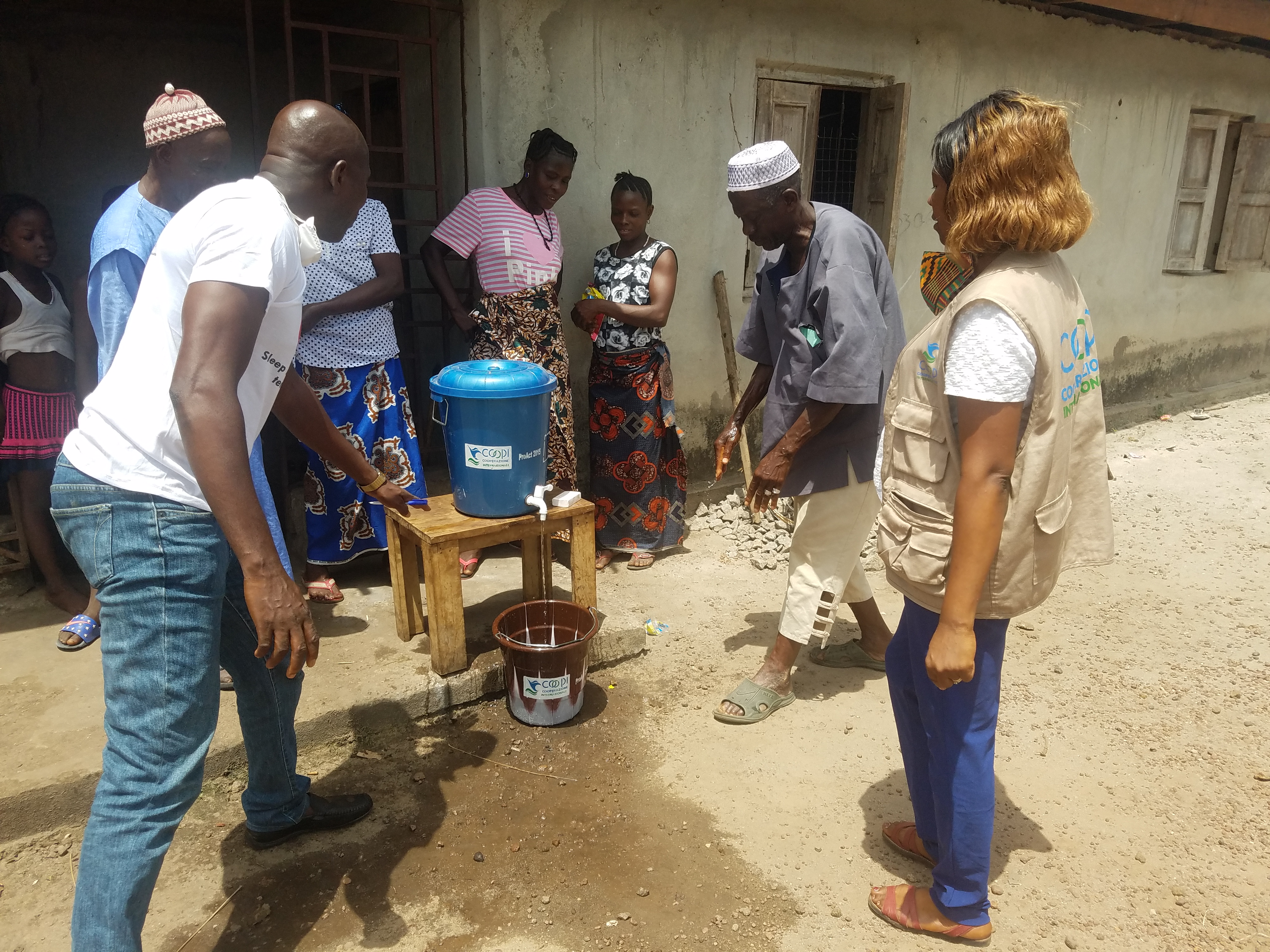 Hand washing device in Bombali city
Up to today, COOPI reached 4,500 families among the targeted communities. Thanks to its intervention, COOPI was able to continue its work to promote family farming, supporting and sensitizing families. COOPI contribution is fundamental in a nation like Sierra Leone, where COVID-19 cases are increasing day by day and where the health system' conditions are poor.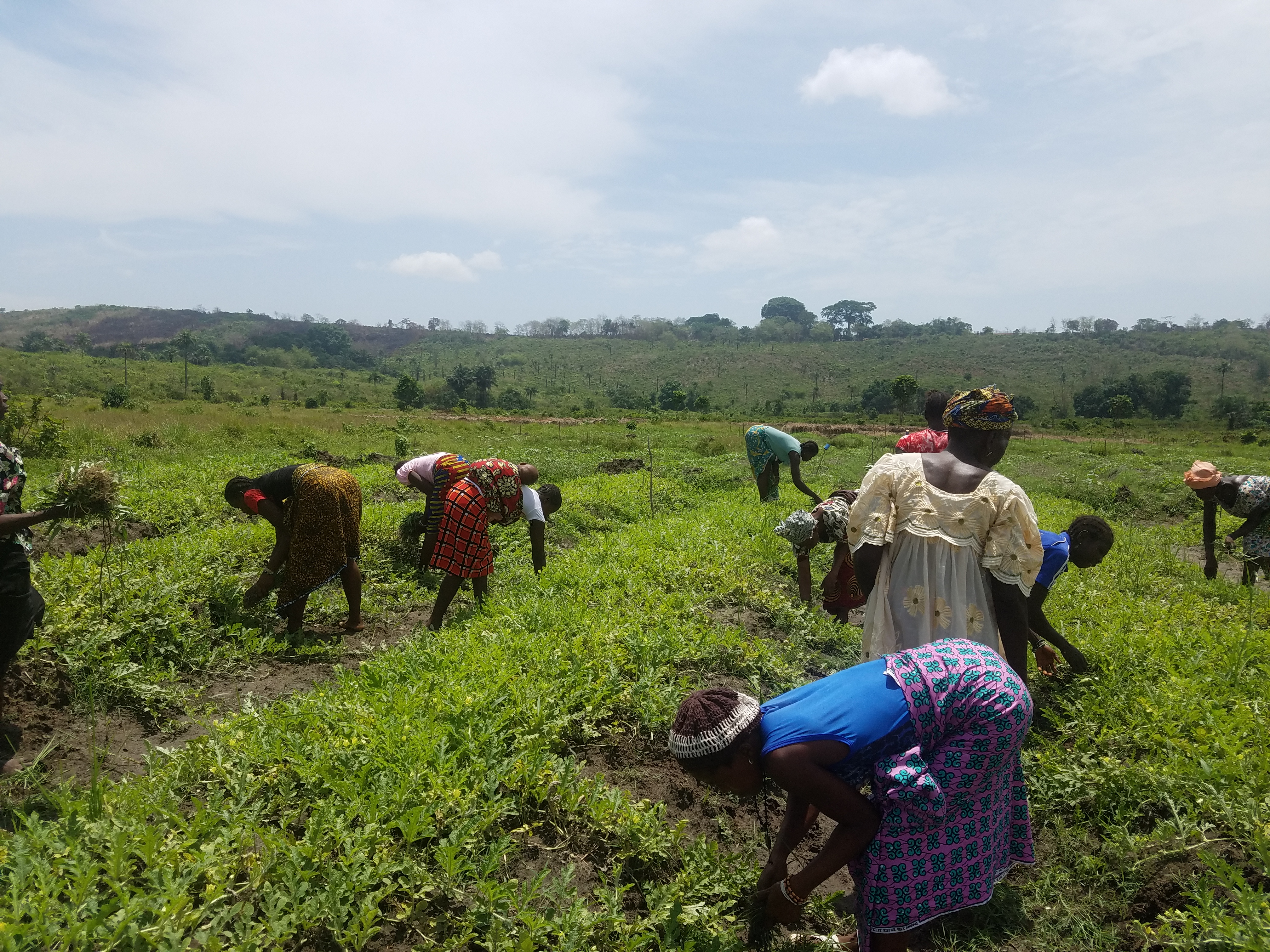 Facilitating Vegetable Cultivation with Women Group with social distance