Sierra Leone
16-03-2020 | di COOPI
Sierra Leone. Women as key actors to national economies
Women empowerment, access to land, employment generation and access to finance are some of the objectives promoted by the programme "ProAct 2015" included in the framework of the European Union funded project "Fostering Smallholder Agriculture in Sierra Leone" implemented by COOPI since 2016. Throughout the years COOPI, in collaboration with the government of Sierra Leone and other partners, has been focusing on providing women with skills and tools to enhance their economic and social empowerment.
A first objective was to raise awareness on malnutrition and its effects. Indeed, nearly 40% of kids in the country have suffered stunting, or impaired growth which can permanently damage cognition and overall health. Women took part to cooking classes on better nutrition and on the preservation of balanced foods with best sanitation practices. Thanks to these activities, women gained the confidence of ensuring better health for the family members learning good practices such as the importance of consuming diversified balanced food 2/3 times per day instead of having one single meal. In this way the program has successfully changed the knowledge and attitude of the rural, illiterate women.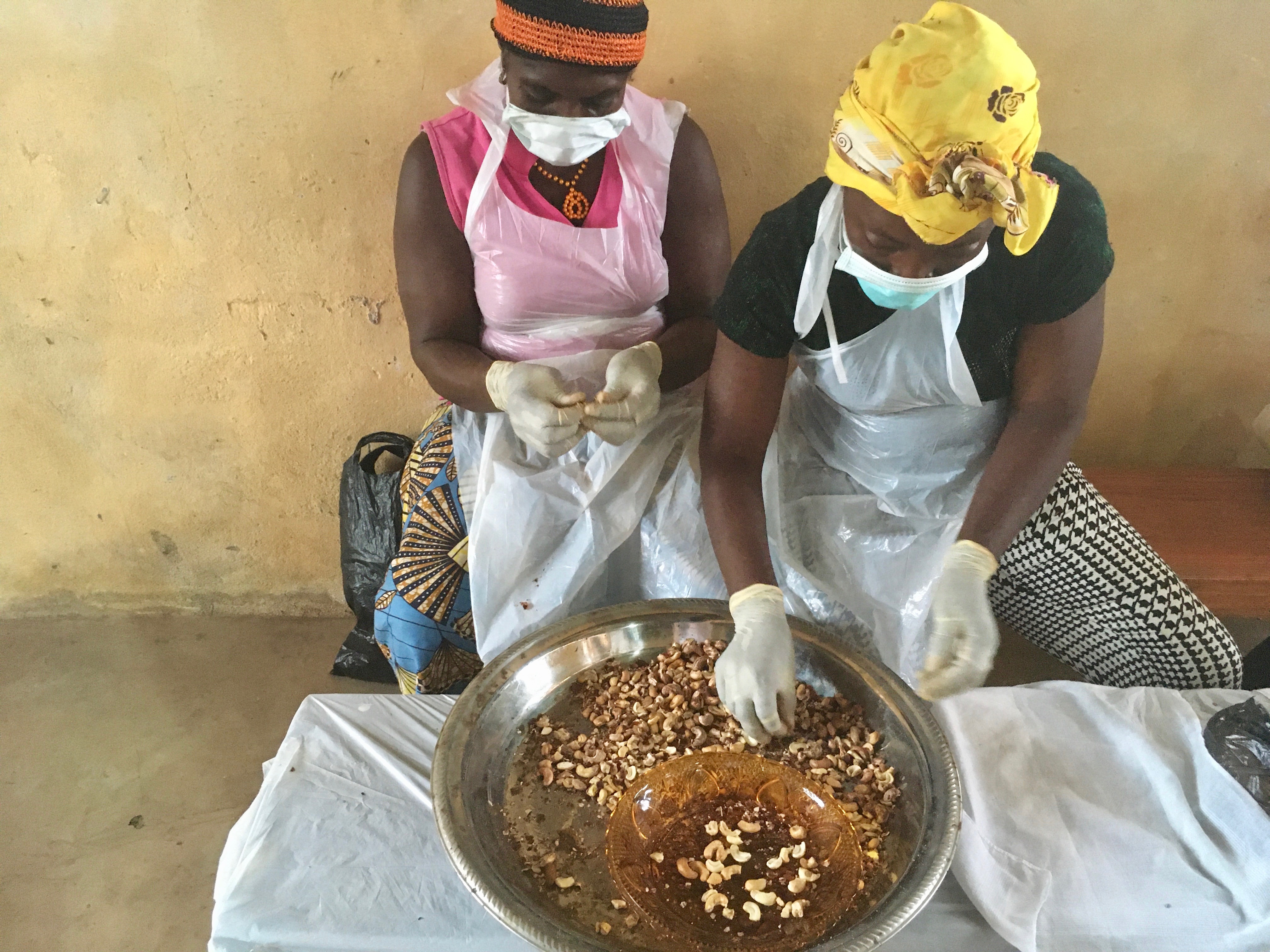 Moreover, the project effectively engaged the community stakeholders in providing women access to more than 500 hectares of land. As a result, today more than 1,000 women divided in 40 different groups are producing vegetables in the lands they received. The production generates an average income of 6,000,000 leones (600 USD) for each group member.
Employment for rural women throughout the cashew, bee keeping and vegetable value chain as producers and processors was created. 250 small processors in the operating districts were engaged, whose 80% are women. In turn, they employed approximately 1,000 women to sell cashew kernel and created a local market.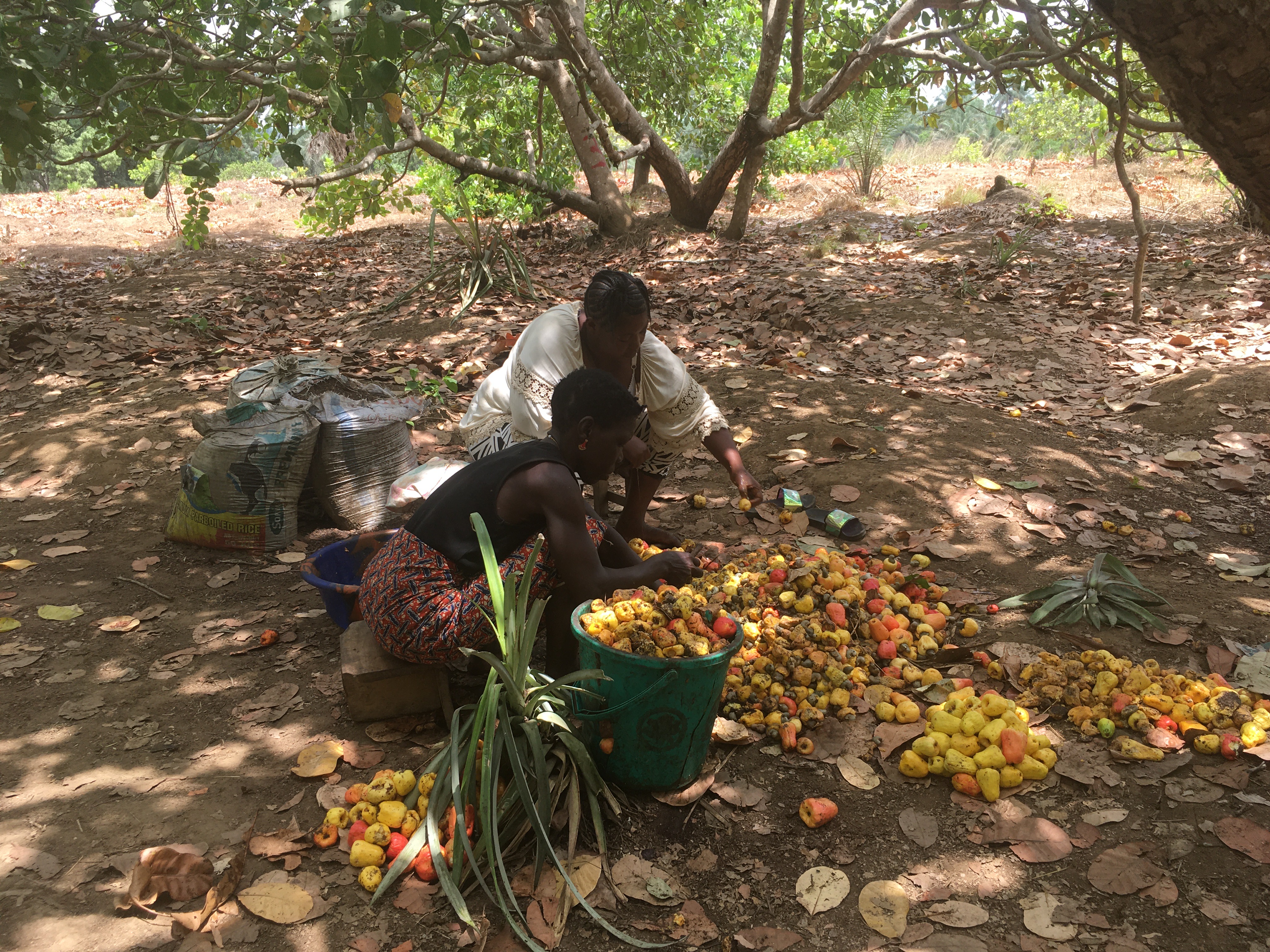 The harvest
Finally, Village Saving and Loan Associations (VSLA) were established. More than 1,000 women of 40 communities became active members. This ensured regular savings and a correct use of savings to carry out agricultural operations and to boost activities and incomes. Access to finance was previously identified as one of the main challenges for the agricultural sector. Thanks to VSLA, rural women have now access to finance.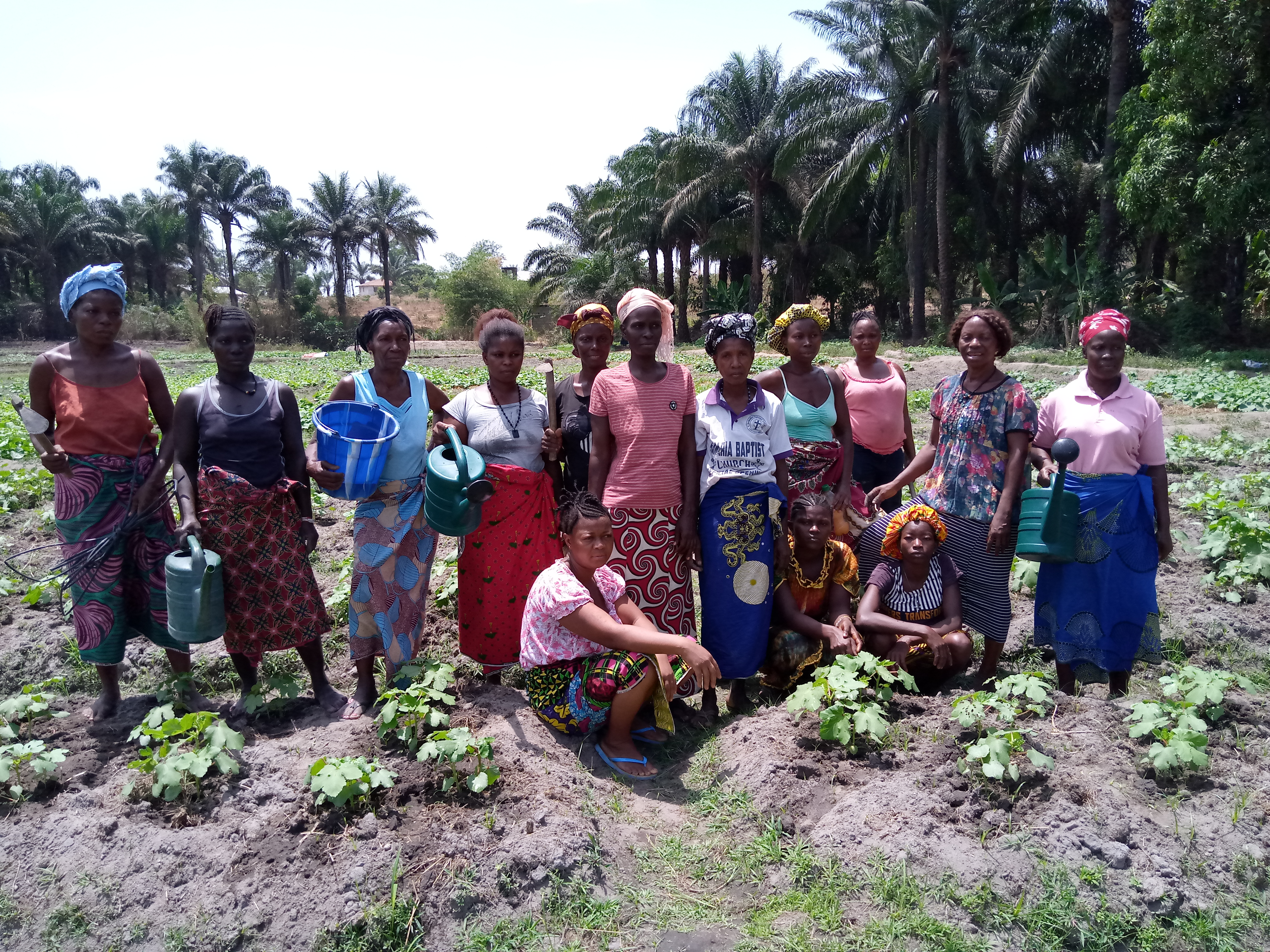 Some of the women beneficiaries of the project
Women in Sierra Leone have always made vital contributions to the national economy and have often played a substantial role in their families' subsistence. Despite such fundamental role, women were merely considered in the development plan. Thanks to the European Union funded project COOPI aims to women empowerment spreading the idea that women are key contributors to economies as producers of food, managers of natural resources and as entrepreneurs and employees.
Photo credits: Alessandro Gandolfi, Parallelozero per COOPI